Course
Overview
In a first of its kind innovation, only available through Open Colleges, the Accounting Pathway Program allows you to undertake a clear and smooth progression through three nationally recognised qualifications:
FNS40615 Certificate IV in Accounting
FNS50215 Diploma of Accounting (general stream or tax stream)
FNS60215 Advanced Diploma of Accounting (general stream or managerial accounting stream or tax stream)
This now means that you don't need to have any specific accounting experience to enrol in this program. Upon completion you could use your qualifications to find work in a senior accounting or financial role. An extra benefit of this pathway program is that you'll save a significant amount in tuition fees than enrolling in each course separately.
The Accounting Pathway Program is a direct entry pathway designed to help you fast-track your accounting career as Advanced Diploma qualifications are normally required to work in senior accounting roles. After completing the FNS40615 Certificate IV in Accounting as part of this pathway program, you could seek work as a bookkeeper or accounts clerk while working your way up to a senior accounting role after you graduate from the FNS60215 Advanced Diploma of Accounting. This program is delivered online, which means you could fit your studies around your work and personal commitments.
This program meets the Tax Practitioners Board (TPB) education requirements for registered BAS (Business Activity Statements) agents (provided you complete the relevant, elective units – see below for more details) as well as allowing you to partially complete the requirements to become a registered Tax Agent. You'll also receive an Affiliate membership with the Tax Institute.
Expand all and read more
Job
outcomes
Accountant
Accounting Clerk
Accounts Manager
Accounts Payable Clerk
Accounts Receivable Clerk
Accounts Supervisor
BAS Agent
Bookkeeper
Office Manager
Payroll Clerk
Senior Financial Clerk
Tax Agent
Want to see more job outcomes and how your future could change?
Recognition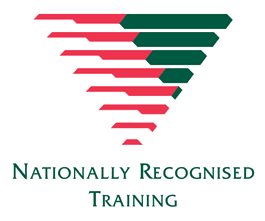 This is a nationally approved vocational course that is recognised throughout Australia
Entry
requirements
Education
There are no formal education entry requirements for this course.
Minimum Age
You will need to be at least 18 years old.
Find out more about the entry requirements for this course
Course
features
After enrolling in this program, you'll receive;
Institute of Certified Bookkeepers (ICB), 24-month student membership
Association of Accounting Technicians Australia (AAT Australia), 12-month membership
Institute of Public Accountants, 12-month membership
Affiliate membership with The Tax Institute, which provides you with:

The sought-after Taxation in Australia journal
Weekly TaxVine tax update e-newsletter
Free tax technical papers written by tax professionals for tax professionals
Unlimited use of the TaxLine research service
Access to powerful resources, progressive education and influential networks
Discounts on all products, events and services
Assessment
Case Studies
Demonstrations
Multiple Choice Questions
Portfolio, Presentations
Projects
Short-Answer Questions
Written Reports
Subjects
Open Colleges may make changes to the course from time to time to reflect changes introduced to the relevant Training Package or other regulatory requirements.
Module 0: Certificate IV in Accounting
FNSACC301
Process financial transactions and extract interim reports
Check and verify supporting documentation
Prepare and process banking and petty cash documents
Prepare and process invoices for payment to creditors and for debtors
Prepare journals and batch monetary items
Post journals to ledger
Enter data into system
Prepare deposit facility and lodge flows
Extract a trial balance and interim reports
FNSACC302
Administer subsidiary accounts and ledgers
Review accounts receivable process
Identify bad and doubtful debts
Review compliance with terms and conditions and plan recovery action
Prepare reports and file documentation
Distribute creditors invoices for authorisation
Remit payments to creditors
Prepare accounts paid report and reconcile balances outstanding
BSBFIA401
Prepare financial reports
Maintain asset register
Record general journal entries for balance day adjustments
Prepare final general ledger accounts
Prepare end of period financial reports
FNSACC404
Prepare financial statements for non-reporting entities
Compile data
Prepare reports
FNSACC406
Set up and operate a computerised accounting system
Implement an integrated accounting system
Process transactions within the system
Maintain the system
Produce reports
Ensure system integrity
FNSBKG405
Establish and maintain a payroll system
Establish payroll requirements
Record payroll data
Prepare and process payroll
Handle payroll enquiries
Maintain payroll
FNSBKG404
Carry out business activity and instalment activity statement tasks
Identify individual compliance and other requirements
Recognise and apply GST implications and code transactions
Report on payroll activities
Report on other amounts withheld, Pay As You Go (PAYG) instalments and taxes
Complete and reconcile the Activity Statement
Lodge Activity Statement
FNSINC401
Apply principles of professional practice to work in the financial services industry
Identify the scope, sectors and responsibilities of the industry
Identify and apply financial services industry guidelines, procedures and legislation
Identify sustainability issues for the financial services industry
Manage information
Participate in and facilitate work team activities
Plan work to be completed taking into consideration time, resources and other constraints
Develop and maintain personal competency
BSBITU306
Design and produce business documents
Select and prepare resources
Design document
Produce document
Finalise document
FNSACC402
Prepare operational budgets
Prepare budget
Set budget timeframe
Document budget
BSBITU402
Develop and use complex spreadsheets
Prepare to develop spreadsheet
Develop a linked spreadsheet solution
Automate and standardise spreadsheet operation
Use spreadsheets
Represent numerical data in graphic form
Want more information about the subjects for this course?
About
Open Colleges
At Open Colleges, we put you at the centre of everything that we do. We measure our success in the success of our students. With more than 100 years of experience in distance learning, we have the expertise in delivering education and training to individuals seeking to launch, change or accelerate their careers.
We focus on meeting the specific needs of adult learners by delivering highly flexible, accessible and affordable learning opportunities. Our unique learning model provides you with ultimate control – to study anywhere, anytime and at your own pace. Our online campus – OpenSpace – provides you with access to learning resources, expert trainers and assessors, collaboration with other learners and a comprehensive range of support services.
RTO number: 90796