Course
overview
Are you from a non-English speaking background and would like to improve your written and spoken English skills? Perhaps you would like to undertake further study or improve your employment opportunities?
Our English as an Additional Language (EAL) courses are designed for students from CALD (culturally and linguistically diverse) communities
Expand all and read more
What
you'll learn
These English courses will improve your skills in reading, writing, listening and speaking in English. The courses also cover employment and living skills, knowledge of Australian society and strategies to successfully move into work or further study.
We offer English courses at four levels, and you will be placed in the course that corresponds to your current English level. We use the ISLPR (International Second Language Proficiency Rating) descriptors to rate your current English ability.
Locations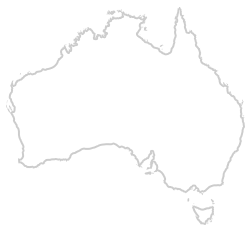 Duration
study load
Full-time 20 weeks
Part-time flexible
Entry
requirements
This course is open to adult learners from CALD communities who are permanent residents of Australia.
Entry requirements are determined by language level. All applicants will be interviewed and assessed by a trained ESL teacher and suitably placed. The teacher will use descriptors provided by the International Second Language Proficiency Rating Scale (ISLPR) as a guide.
Find out more about the entry requirements for this course
Pathways
22256VIC Certificate IV in EAL (Access)
Assessment
Assessment for this course is based on:
Hands-on projects
Written assignments
Team projects
Oral presentations
Subjects
Core Subjects
VU21323
Develop and document a learning plan and portfolio
Elective Units
VU21465
Engage in casual conversations and straightforward transactions
VU21466
Give and respond to a range of straightforward information and instructions
Want more information about the subjects for this course?
About
The Gordon Institute of TAFE
The Gordon Institute of TAFE is one of the largest regional TAFEs in Victoria and has been helping people gain real skills for real jobs for over 130 years. We pride ourselves on delivering a great range of TAFE courses from short courses to nationally accredited training across apprenticeships, traineeships, certificates, diplomas, and advanced diplomas, which can lead you to a great career or create pathways to university.
Our training is delivered with Victorian and Commonwealth Government funding. | Authorised by the Victorian Government, Melbourne.