This course is available to Australian citizens/Australian permanent residents only
This course is available to study in-class for students in Victoria only
Course
overview
The Certificate III in Pathology Collection gives graduates the skills and knowledge to work in all areas across pathology collection, for example private sector, hospitals and doctors clinics. The units address the areas of Customer Service, Pathology Collection Techniques, Phlebotomy (blood collection), Infection Control, Work Health and Safety, Medical Terminology, Visiting clients in their place of residence and Electrocardiography (ECG).
Expand all and read more
Recognition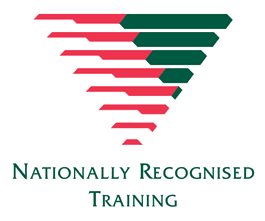 This is a nationally approved vocational course that is recognised throughout Australia
Locations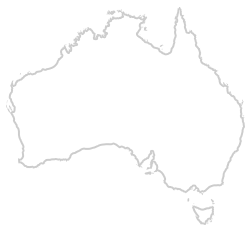 Victoria

Melbourne

Blackburn
Narre Warren
Preston
Duration
study load
22 weeks
1-2 days per week or 2 nights per week plus 3 Saturdays
Entry
requirements
This is an open entry program of study with participants needing to read, write and communicate in English to a level to perform the job. Students will be required to complete a LLN evaluation to determine suitability
Students must be over 18 years of age to conduct practical placement
Students must be able to provide evidence of immunisation protection against Hepatitus B, in order to undertake practical work placement
Police checks are required prior to commencing practical placement which we will organise on our students' behalf
This course is available to Australian citizens/Australian permanent residents only
Find out more about the entry requirements for this course
Work
placement
The course includes 35 hours of mandatory practical placement in Industry, which All Health Training organise on our students behalf, which must be completed in one block, being Monday to Friday with a start time of 8am – 9am and a finish time of 3.30pm – 5pm. This will be completed at the end of the course as students must have done at least 20 "successful" live bleeds before placement can be commenced.  Placement may take between 1 – 3 months to coordinate with industry.
Collection centre locations will be close to either the All Health Training location you train at or your home, but the selection of the collection centre, and the start and finish times are determined by the partnership organisation and non-negotiable.  Students cannot request an alternative location.
Recognition
of prior learning
Competencies gained through other formal study or experience may be acknowledged through a recognition process for fee for service students only.  RPLs must be processed prior to course commencement.
Assessment
Students are required to complete the written assessments outside of class time, which depending on a students underpinning knowledge, may be approximately 6 – 10 hours per week.
Delivery
The program is run at our Blackburn, Narre Warren, Preston & Mornington training facilities and consists of classes 1 day (9.00am – 4.30pm) for 22 weeks.  In addition, students are required to attend a second day of classes (9.00am – 4.30pm) on weeks 5, 10, 11, 12, 13, 14 & 15.  Alternatively, night classes are 2 nights per week (5.00pm – 9.00pm) for 20 weeks plus 3 Saturday classes.
Extensive 1:1 practical experience is undertaken in the All Health Training simulated collection centre environment with trainers who are experts in their field and maintain currency in the industry.
Subjects
Core Units
BSBMED301
Interpret and apply medical terminology appropriately
CHCCOM005
Communicate and work in health or community services
HLTINF001
Comply with infection prevention and control policies and procedures
HLTPAT001
Identify and respond to clinical risks in pathology collection
Want more information about the subjects for this course?
About
All Health Training
All Health Training aims to provide professional, accredited and accessible training courses in order to increase your knowledge and strengthen your skills.
No matter what you are doing at the moment, the opportunity to complete a training program and improve your career or even change it completely is within your reach.
We offer support and assistance through every stage of the training to ensure that you are able to complete the course with confidence.
All Health Training is a Registered Training Organisation (RTO Code: 22066)