Course
overview
This qualification is suitable for those who are looking to further their career, specialising in the disability sector and to build on their experience and knowledge they have gained within the healthcare industry.
This course addresses work in residential group homes, training resource centres, day respite centres and open employment services, other community settings and clients' homes.
These workers provide support to people with disabilities to enhance their ability to achieve greater levels of independence and community participation.
Expand all and read more
Job
outcomes
Community care worker in community centres
Home care assistant
Disability support officer
Employment coordinator (disability)
Disability officer – day support
Want to see more job outcomes and how your future could change?
Recognition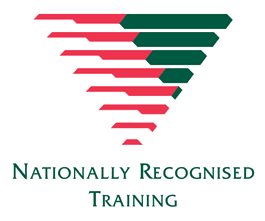 This is a nationally approved vocational course that is recognised throughout Australia
Locations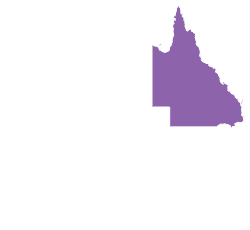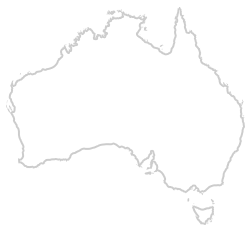 Entry
requirements
To commence this program, your Language Literacy and Numeracy (LLN) skills must meet required standards for ACSF LEVEL 3
You need to provide a current national Police Check or you must provide evidence that you have applied for a police check in your respective state as soon as possible
Students must be currently employed in a direct client care role within the aged care industry
Find out more about the entry requirements for this course
Work
placement
A minimum of 120 working hours must be logged in a community care services organisation.
Delivery
This course is delivered via distance delivery over approximately a 12 month period to existing workers in the aged care industry.
This is a paper-based method where you can study from any location throughout Queensland. The learning material will be mailed out to you and you will be able to contact your trainer through email, phone or skype. Dependant on your location, trainers will be available to visit you on site (in consultation with your facility).
Subjects
Course Units
CHCCCS015
Provide individualised support
CHCDIS002
Follow established person-centred behaviour supports
CHCDIS005
Develop and provide person-centred service responses
CHCDIS007
Facilitate the empowerment of people with disability
CHCDIS008
Facilitate community participation and social inclusion
CHCDIS009
Facilitate ongoing skills development using a personcentred approach
CHCDIS010
Provide person-centred services to people with disability with complex needs
CHCDIV001
Work with diverse people
CHCLEG003
Manage legal and ethical compliance
HLTAAP001
Recognise healthy body systems
HLTWHS002
Follow safe work practices for direct client care
Electives
CHCCCS001
Address the needs of people with chronic disease
CHCDIS004
Communicate using augmentative and alternative communication strategies
CHCMHS001
Work with people with mental health issues
Want more information about the subjects for this course?
About
Royal College of Healthcare
Royal College of Healthcare is a leading Registered Training Organisation (RTO) delivering high quality, nationally accredited training in the aged and disability care sectors in Queensland.
With over 8 years of experience educating more than 6,500 students, studying with Royal College means our students benefit from our innovative and experienced approach to learning and education.
Royal College is committed to delivering industry current workplace training solutions that provide exceptional outcomes for students and organisations within the aged and disability care sectors.
Our range of hands-on qualifications cater to every stage of the aged and disability care career path, ensuring students have up-to-the-minute knowledge and the confidence to excel.
It's never too late to thrive in your dream career — our flexible delivery options and exceptional trainers provide you the advantage you've been looking for!
Royal College of Healthcare is a Registered Training Organisation (RTO:31994)