Course
overview
If you are a plumber looking to specialise or complete your full Certificate IV qualification there are 11 short courses on offer that align to the licensing stream requirements set by the Victorian Building Authority (VBA) for specific plumbing licences.
To gain a VBA licence, you must complete three common units: Business, Estimating and Risk, and a specialist or stream unit/s which includes an external VBA exam per unit. To complete your full Certificate IV qualification you must complete 15 units – the three common units, and the stream you are undertaking.
Expand all and read more
Recognition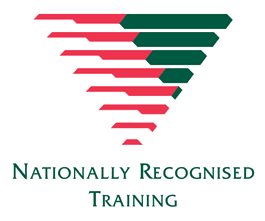 This is a nationally approved vocational course that is recognised throughout Australia
Duration
study load
Approximately 751 hours
Attendance 1 night per week
Entry
requirements
In order to complete the VBA requirements and sit the licensing exam, you must hold either a Certificate III in Plumbing (trade certificate) or a degree in Engineering. If you are unsure of your suitability, please contact Customer Service who will put you in touch with the course coordinator.
Any student under the age of 17 must provide a Transition from School form prior to undertaking this course.
Find out more about the entry requirements for this course
Subjects
Core Units
CPCPCM4011A
Carry out work-based risk control processes
CPCPGS4011C
Design and size consumer gas installations
CPCPDR4013B
Design and size domestic treatment plant disposal systems
CPCPWT4011B
Design and size heated and cold water services and systems
CPCPRF4011B
Design and size roof drainage systems
Want more information about the subjects for this course?
About
The Gordon Institute of TAFE
The Gordon Institute of TAFE is one of the largest regional TAFEs in Victoria and has been helping people gain real skills for real jobs for over 130 years. We pride ourselves on delivering a great range of TAFE courses from short courses to nationally accredited training across apprenticeships, traineeships, certificates, diplomas, and advanced diplomas, which can lead you to a great career or create pathways to university.
Our training is delivered with Victorian and Commonwealth Government funding. | Authorised by the Victorian Government, Melbourne.