Course
Overview
Ever wondered why psychopaths exist? Or why do people commit crimes? Are you interested to learn what influences a person's behaviour and the choices they make? Are you passionate about starting a career in criminology or the law? Then this course is for you.
Designed as an introduction to the world of criminology and law, this comprehensive course will help you develop an understanding of criminal psychology and how psychology is used in law enforcement and crime prevention. You will also be introduced to legal terminology, discover how modern science can be applied in law and how it can help to solve crime, and better understand and identify common mental health issues and abnormal behaviours.
Who's
It For?
This course is a beginner level course and is aimed at people who want to support or counsel others through the processes of personal growth and change
Job
Outcomes
Potential career outcomes could include:
Law enforcement
Crime Prevention
Social Workers
Rehabilitation Officers
Prison Guards
Legal professions
Security Professions
Want to see more job outcomes and how your future could change?
What
You'll Learn
This module was designed as an introduction to the scope and nature of forensic science; from how modern science can be applied in law, to how it can help to solve crimes. Discover how it draws on principles and methods from traditional sciences as well as specific forensic science techniques, such as anthropometry, fingerprinting, and blood stain analysis. Learn how evidence gathered using scientific principles is then prepared for submission in courts, to be presented impartially, to help uncover the truth
This module aims to provide a fascinating insight into the mind of the criminal and what makes someone commit criminal offences
There are many different theories and approaches to understanding the origins of criminal behaviour, from social learning theories, to labelling theory, to individual differences. It is important to understand different theories in order to nurture a broad understanding of how crime is conceptualised. Once this is in place you can better understand the thoughts and behaviours of criminals and people who cross the boundary of what is considered acceptable in society. You will gain an understanding of criminal psychology and how psychology is used in law enforcement and crime prevention
This module aims to increase your understanding of legal terminology, which is useful for people in a variety of professions, from paralegals, to legal assistants and receptionists, to law enforcement officers, writers and journalists, campaigners and activists, to authorised government inspectors and officers. It's also beneficial to those looking to improve their understanding of the government and the community
Throughout this module, you will be introduced to a range of common psychological disorders, from their aetiology, symptoms, prognosis, to possible treatment options. Whilst the module largely mirrors classifications systems used in the DSM and ICD, the student is also encouraged to consider additional issues, such as the definition of normality and abnormality, and when is an individual's behaviour within the bounds of what is regarded as "normal" in society and when is it "abnormal"?
The module aims to help you better understand common mental health issues so you can recognise and accommodate the behaviours of the people you work with and interact with, so you can relate and communicate with them in a more understanding and positively beneficial manner
This module is designed to help you understand how different types of drugs (manmade and natural) can influence our behaviour. From substance abuse, dependency, and withdrawal effects on the nervous system, to the impacts of drugs on society, this introductory module provides a solid foundation to psychopharmacology
You will learn how our thinking can be affected by both legal and illegal drugs, the effects of pain killers, alcohol and prescription drugs, and discover the differences between the main groups of illicit drugs and how to identify drug abuse and dependence
Recognition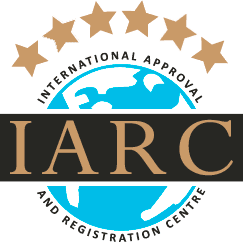 International Approval and Registration Centre
Study
Method
Online

Online delivery - online course content with the exception of assessments and work placement

Blended

Blended delivery - both online course content and partial face to face requirements

In-class

In class delivery - predominately face to face course content conducted at a specific location

Virtual

Virtual Delivery - Live and interactive classroom-style learning conducted completely online
Delivery
100% Online
Study at your own pace
Entry
Requirements
There are no prerequisites to complete this course. However, you must be able to read, analyse and comprehend, printed information in English, and to write statements and solve problems to complete the course. You must also have reliable access to a computer and a reliable internet connection and have basic computer skills
If you identify as having a long-term impairment, disability or medical condition that may impact on your ability to complete your online study, please speak to us
Please note, you must be 18 years of age and an Australian citizen or resident to enrol in a course with us
Find out more about the entry requirements for this course
Course
Features
Our courses and content are up to date and relevant in today's market
We have high-quality student support with experienced and qualified tutors to help you every step of the way
Our courses are delivered 100% online and you can study at your own pace
We have a market-leading student learning and communication platform
Our courses are flexible, you will have long term access to the course content
Our courses are affordable, we offer interest-free payment options for all students
12-month of access to course content
Professional
Recognition
We partner with industry experts and industry-leading education partners, who are renowned in their chosen fields, to deliver courses that are relevant, practical and interactive
Upon completion of your course, you will receive a Certificate of Completion, a Statement of Attainment for each module completed and an Academic Transcript
Assessment
Assessments are a critical step in the learning process. They help ensure you stay on track and meet the learning objectives of each lesson before moving onto the next. They also help your tutor identify where any further support may be
required, so that you get the most out of your course
You will learn via various methods; a combination of reading, interacting with tutors, undertaking research and watching videos. Each lesson will conclude with an assignment that is marked by your assigned tutor and returned to you with feedback, and if necessary, some recommended additional reading. Assessments may come in the form of – case studies, quizzes and written assessments
What next?
Study with the help of our Tutors and the Student Support team to achieve an industry-focussed certificate.
Enrol with us today to begin your future-focused learning journey
After enrolment, we'll give you a 5-day satisfaction guarantee to ensure the course is right for you
Subjects
Module 5: Psychopharmacology (Drugs & Psychology) 100 Hours
Module 1: Introduction to Forensics
The Nature of Forensic Science
Module 2: Criminal Psychology
Introduction to Criminal Psychology
Psychological approaches to understanding crime
Psychology and understanding serious crimes
Module 3: Legal Terminology
Scope and Nature of Legal Terminology
Module 4: Abnormal Psychology
Disorders Usually First Diagnosed in Infancy
Delirium, Dementia, Amnesic and Other Cognitive Disorders
Substance-Related Disorders
Module 5: Psychopharmacology (Drugs & Psychology)
Effects of drugs on the individual and society
Legally restricted drugs: Stimulants and narcotics
Want more information about the subjects for this course?
About
Careerhouse
Careerhouse offers online, industry-relevant courses. We're not like other education providers. We aim to offer a holistic, practical, and hands-on approach, to help set you up for success in the real world.
Whether you're looking to upskill, transition to a new industry, start your own business or take your hobby to the next level, we'll help take you there.
We partner with industry experts and industry-leading education partners, who are renowned in their chosen fields, to deliver courses that are relevant, practical and interactive.
Our mission is to make sure that you are equipped with the necessary skills to take the next step in your life with confidence.