Course
overview
Data Analytics is the method and process of extracting actionable insights from raw data. Data Analytics also leverages data visualisation and storytelling techniques to communicate and solve business problems.
As industry-leading practitioners, our instructors will teach you current and in-demand Data and Analytic skills. You will have the opportunity to practice the skills you learn along the way with activities across a variety of datasets.
Expand all and read more
What
you'll learn
We're in the business of equipping the next wave of digital professionals with practical, innovative and transformational skills. At the end of your one week course, you can expect to:
Contextualise and learn data visualisation techniques for analytics
Learn how to ingest and manipulate small and large datasets
Identify solutions on how to deal with data quality issues
Learn how to use the most popular tools and frameworks for analysing information
Study
method
In-class

In class delivery - predominately face to face course content conducted at a specific location

Blended

Blended delivery - both online course content and partial face to face requirements

Online

Online delivery - online course content with the exception of assessments and work placement
Locations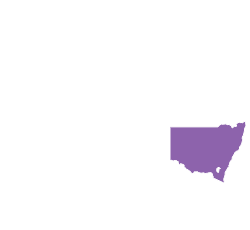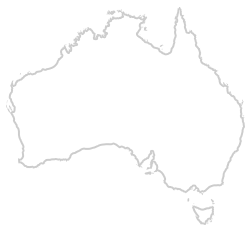 Course
features
Learn from excellent Data and Analytics practitioners
Get an overview of Data and Analytics with the guidance and advice from some of our best UX Design practitioners.
Understand the fundamentals
You'll be amazed at the skill-specific Data and Analytics knowledge you can gain in a day.
Learn amongst professionals
Learn in an inspiring classroom with a range of diverse professionals including freelancers, business owners and more.
Connect with the industry
Expect dedicated career guidance, access our industry hiring partners, and find your future employment in Data Analytics.
Who's it for?
Anyone interested in learning more about Data Analytics — there are no prerequisites for this course
Professionals looking for a career transition into Data Analytics
Marketers that need to make data-driven decisions
Information Technologists that want to learn the tools and technologies in data analytics and statistics
No prior experience needed
Subjects
Core Modules
Introduction to Data Analytics
Expand your knowledge of Data Analytics with the right building blocks. Our course material is curated by industry experts to enable you to improve or create a future-forward experience:
Learn how to structure, manage, and deliver successful data-driven projects
Explore techniques to manipulate small and large datasets for real-world applications
Use basic and advanced SQL statements
Get the ability to query large, structured databases
Identify solutions to data quality issue
Make sense of data communication techniques and gain the skills to visualise numerical data and categorical variables.
Learn summary statistics and sampling
Uncover the 'Grammar of Graphics', theory of colour, optics, and charts
Build examples of exploratory and explanatory data analysis
Delve into statistics and machine learning
Get exposed to building predictive analytics projects
Learn about model selection, accuracy and interpretability
Learn the skills to avoid false positives, false negatives, and model overfitting
Experiment with widely used and popular tools and frameworks for analysing information.
Understand how organisations apply data in their day-to-day operations
Get advice on how to progress your Data Analytics career
Enjoy the opportunity to network and connect with valuable contacts
Access exclusive opportunities and discounts via our Alumni Slack channel
Want more information about the subjects for this course?
About
Academy Xi
At AcademyXi, we're driven by a keen sense of responsibility to improve the world around us. Inherently, everything we do is to create a ripple effect of positive change in the lives of our students, instructors, partners, and tribe. We equip our students with the skills and techniques to spark their own waves of change.