Course
Overview
Mentor Education's nationally recognised Diploma of Accounting (FNS50217) course is ideal for candidates currently working in bookkeeping and accounting roles, seeking a formal qualification to enhance and confirm their existing knowledge and skills.
This new intermediate accounting qualification introduces students to a wide range of accounting and bookkeeping skills, including the provision of financial and business performance information, preparation of taxation documentation for individuals and the provision of management accounting information. The course also includes units covered in both the Tax Practitioners Board approved course in Australian taxation law (FNSSS00008 Taxation Law for Tax Agents Skill Set (Tax documentation)) and the Tax Practitioners Board approved course in commercial law (FNSSS00005 Commercial Law for Tax Agents Skill Set).
Mentor Education's Diploma of Accounting is recognised and accredited by the Institute of Certified Bookkeepers (ICB).
Expand all and read more
Job
outcomes
Accounts Clerk
Accounts Payable Officer
Accounts Receivable Officer
Assistant Accountant
Senior Bookkeeper
Want to see more job outcomes and how your future could change?
What
you'll learn
By completing this qualification you will learn how to:
Provide financial and business performance information
Prepare tax documentation for individuals
Manage budgets and forecasts
Provide management accounting information
Prepare and administer tax documentation for legal entities
Apply legal principles in consumer and contract law, corporations and trust law and property law
Recognition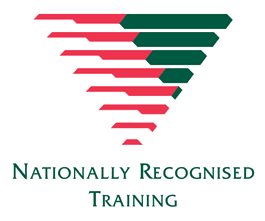 This is a nationally approved vocational course that is recognised throughout Australia
Duration
study load
The total duration for the course is 785 hours which will be delivered over 12 months.
Entry
requirements
Completion of the following six units, or their equivalent, which constitute the requirements for the FNSSS00014 Accounting Principles Skill Set:
FNSACC311 Process financial transactions and extract interim reports
FNSACC312 Administer subsidiary accounts and ledgers
FNSACC408 Work effectively in the accounting and bookkeeping industry
FNSACC416 Set up and operate a computerised accounting system
FNSTPB401 Complete business activity and instalment activity statements
FNSTPB402 Establish and maintain payroll systems
OR Completion of FNS40615 Certificate IV in Accounting or equivalent
OR Completion of FNS40215 Certificate IV in Bookkeeping or equivalent.
In order for you to successfully complete this qualification, it is recommended that students have a strong grasp of computer/technical skills, MYOB installed on their computer, Microsoft Excel installed on their computer, access to a reliable high quality internet connection and literacy/numeracy skills.
Find out more about the entry requirements for this course
Professional
recognition
After enrolling into this program, you will have the option to receive student membership with the Institute of Certified Bookkeepers (ICB) and/or the Institute of Public Accountants (IPA) and free of charge.
Institute of Certified Bookkeepers student membership
You will have the option to receive a Student Membership to the Institute of Certified Bookkeepers. This entitles you to the following services with the ICB:
specialised student newsletter keeping you up to date with changes in the industry,
student resources to assist you in learning more about working as a bookkeeper; and
network meetings with industry professionals
Institute of Public Accountants student membership
As part of your Institute of Public Accountants student membership you will have access to the following benefits:
Access to IPA's online Magazine Our Public Accountant Digital Hub
Introductions to popular IPA Discussion Groups, held all over Australia, with top speakers on a range of subjects
Invitations to events and networking forums with top accounting and finance leaders
Once you have completed your studies you will have a chance to upgrade your student membership to become a Graduate Associate of the IPA.
Assessment
Examination
Multiple Choice Questions
Short answer questions
Long Answer Questions
Case Study and Scenario's
Projects
Presentations
Research Tasks
Role Play
Who's it for?
Mentor Education's Diploma of Accounting (FNS50217) is suitable for professionals currently in the industry in a bookkeeping or accounting role, looking to validate their existing skills and knowledge with a formal qualification. It is also suitable for those seeking to enter the industry in an accounting role in the future.
Delivery
Mentor Education specialises in providing professional education and training services to you anywhere, any-time. We appreciate that learning needs differ for each individual and organisation, which is why we allow you to select the approach that works best for you.
Subjects
Core Units
FNSACC511
Provide financial and business performance information
FNSACC512
Prepare tax documentation for individuals
FNSACC513
Manage budgets and forecasts
FNSACC514
Prepare financial reports for corporate entities
FNSACC516
Implement and maintain internal control procedures
Want more information about the subjects for this course?
About
Mentor Education
During this course consultation, your course adviser can answer any questions you may have about this qualification, your preferred learning method and any other questions you may have. At Mentor Education, we put you – the student – at the centre of everything we that we do. We measure our success in our students and how many of the leading employers in our industry recognise and trust the Mentor Education brand.
Established in 2003, we are Australia's largest privately owned training organisation focused purely on Financial Services & Business training market. Many of our graduates currently work for Australia's leading financial services institutions (including Big 4 Banks) and small businesses all around Australia.
Mentor Education is a Registered Training Organization (RTO 21683)