CRICOS provider code – 00197D
CRICOS course code – 089936E
Course
overview
Starting a business is relatively the easy part. There are many resources for this. However, keeping a business running and making it a successful venture is the challenge.
You may be fully committed to getting your business going, but not able to narrow down your idea.  You may be wanting fresh ideas for your business and motivation to keep on track or you are growing so fast you're losing control of the reins. Maybe things are okay, but you know that making productive changes now will benefit you in the future. Tap into technology that you can be using and be the modern business person.
With access to industry experts, mentors and entrepreneurs, you can work on the real challenges of taking your small business to the next level. The programme focus is your business and you are improving your business from day one.
Access all the expertise you need for your business to be successful.  Often this expertise needs to be purchased separately when you run a business. Rather than having one business consultant, you get access to a panel of experts who share their experiences. This will assist you to save cost and succeed faster.
At the end of the programme, you will be having a better handle of your business, entrepreneurship and technological skills and directly applying them towards the success of your business.
Expand all and read more
Job
outcomes
Management Officer
Executive Officer
Self-employment
Entrepreneur
New business
Business owner
New venture
Start up
Want to see more job outcomes and how your future could change?
What
you'll learn
The subject topics are there to evaluate all the different components of your business. This gives the opportunity to work through problems and make your business efficient and to create immediate results for your business.  There is emphasis on how you can use technology in the different functions of your business.
We give you all the resources you need for your business to be successful whatever the stage of business you are in. As an example, the sessions to do with financials are run by an actual accountant so that you can question and learn all things related to tax and cashflow. When you are analysing your sales and marketing aspects of your business, you have access to digital advertising professionals, web designers and brand developers to directly have an input into your business.
Take a step back and gain a fresh perspective
Integrate powerful digital solutions and techniques for your business
Implement strategical, operational, and financial changes in-house
Grow your business quickly, but under control
Get asked the hard questions to avoid mistakes and losses
Recognition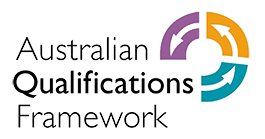 This course is approved by the Australian Qualifications Framework.
Study
method
In-class

In class delivery - predominately face to face course content conducted at a specific location

Blended

Blended delivery - both online course content and partial face to face requirements

Online

Online delivery - online course content with the exception of assessments and work placement
Locations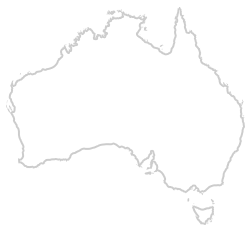 Duration
study load
Approximately 9 months to one year
Approximately 8 hours per week
Weekday AM, PM or Saturday only sessions
You are also in the lifetime Alumni network
Entry
requirements
You should be able to relate the programme to a business – you could be the owner, manager or a senior stakeholder. Alternatively, you could be in the early stages of your business or having a business idea. You should be able to demonstrate significant commitment towards your business idea and reasonable steps you are taking to turn it into a business.
We will have a meeting with you to get to know you more and discuss how fitting the programme will be for you. We look for:
Passion
Take us on your journey sharing your beginnings, your motivations, challenges and how they were overcome to be where you are today.
Resilience
You have grit and don't give up easily. You shape and shift to the challenges you face.
Awareness
You know your values, your identity and what you stand for.
Seeking
You are open to learning new things everyday and utilising it for your success.
Collaboration
You are open, willing to share, help and be coached.
 Other Technicalities
Must be an Australian or NZ citizen or permanent resident visa holder
Must be aged 20 years or above
Year 12 or Certificate IV level studies
Find out more about the entry requirements for this course
Course
features
This is not another course to learn about business, it is a program getting you doing business better.
All the time spent on the programme is furthering and benefiting your business
Round table collaborative approach for interaction and not just listen
Having all the experts you need so that you don't need to find them individually
You have access to experts to learn from their mistakes and to save you time & costs
Availability of workspaces and meeting spaces for your business activities
Assessment
Assessments are not to satisfy us but to work towards better planning for your business. Different work pieces are done to constantly evaluate and improve your business in different areas. Each presentation gets the feedback of a board of seasoned directors with great input. You also constantly get the opportunity to validate your ideas and decisions.
Additional Pathways
Self-employment –Freelancing, flying solo or side hustling, you will improve your business
Business manager – Gradually move from working in your business to working on your business
Business services – Bring your experiences, learnings and passion to help others and go in to such as business coaching, mentoring, advising and consulting
Career change – You have gained many experiences through your life and career and now want to bring it together to successfully run a business enterprise
You are needing to be in business – You are going through many changes in your life changes and circumstances, and progressing in your business is the most valuable option.
Who's it for?
This program is ideal for people who are already owning or managing a business and wants to take the business to the next stage. You have succeeded through the setting up the business and you have overcome the initial struggles. You are stable enough to spend time working on the business rather than working in the business
You could be also in the early stages of business and trying to get up and running. We will want to see substantial commitment and your planning towards making your idea a business reality
You should have sufficient life experiences and could relate all that you learn to real life. It could be consolidating knowledge and skills you already have, enabling you towards or career change. You should be having a good understanding of the value of time and want to maximise it for your progression
Do not do this programme if you are only wanting a certificate at the end of the course, you don't know what to do or you cannot make the commitment. It will be only a waste of time and resources for you
Delivery
We challenge traditional education and focus on practical, realistic and future relevant skills. We have forums instead of classes, we have facilitators instead of lecturers. We have collaborative learning rather than one-way teaching.
We partner with industry and constantly introduce up to date skills and knowledge to our participants. The sessions are small groups and participants get the opportunity to network with each other. The main sessions are face to face as the programme is a collaborative process with interaction from all.
Higher Education
What is the difference between a Higher Education Diploma and Vocational Education Training (VET) Diploma?
In essence, the employment market looks at these qualifications quite differently.  In VET, the Diploma graduate demonstrates competency through a more technically based framework and is assessed accordingly. Employment opportunities are normally offered through the match of the technical knowledge and practical skills obtained, to the job or defined task required within the industry.
In higher education, the graduate attributes are gained through critical enquiry and an in-depth scholarly discussion. The graduate can move into other higher education qualifications or pursue positions in management that can draw upon analytical thinking, decision-making and problem-solving capabilities. These opportunities are not limited by technical restraints, so there may be more opportunities available, especially in growth industries.
There is an increasing demand for Higher Education qualifications both through government policy and market forces.
Subjects
There are eight units developed around the main areas of Dollars and cents, Technology and innovation, Planning and progression. Under each area the following key topics are covered.
Core Modules
Cost saving and reducing risk
Small business Tax
Sourcing capital
Digital marketing
Integration and automation
Business automation
Cashflow management
Revenue growth plan
Refreshing your strategic plan
Self-awareness and relationships
Small business human resources
Stakeholders and regulations
Want more information about the subjects for this course?
About
Acknowledge Creativity
Acknowledge Creativity encourages business entrepreneurship, technology and innovation.
We see learning as an experience and believe it should be a fluid process taking into consideration your inherent skills, your aspirations and your lifestyle.  Acknowledge Creativity is a division of Acknowledge Education.
We have a 135+ year history in education. We have gone through many changes but has always kept true to our mission and values. Our mission: to stay a challenging, relevant and creative leader in the education industry. Our values: honesty and integrity in dealing with all stakeholders.
Acknowledge Creativity is a trading name of Acknowledge Education Pty Ltd which is a Registered Training Organisation (RTO 4112)
Acknowledge Creativity is a division of Acknowledge Education Pty Ltd, a registered Higher Education Provider with the Tertiary Education Quality and Standards Agency (TEQSA)
CRICOS Provider Code 00197D
PRV12146