Now a formal nationally recognised qualification exists for Social Media, your clients or your employers will make their decision based on who has the comprehensive education
Course
overview
The Diploma of Social Media Marketing (1011NAT) will teach you how to become a social media expert and how to successfully develop and implement a social media marketing strategy. This course is ideal for those who want to upskill in a high demand industry and increase their social media marketing knowledge and experience. Whether you're wanting to be a consultant or reach the top Marketing Management position – this qualification will now be expected as the Gold Standard.
Expand all and read more
Recognition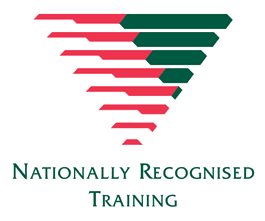 This is a nationally approved vocational course that is recognised throughout Australia
Study
method
Online

Online delivery - online course content with the exception of assessments and work placement

Blended

Blended delivery - both online course content and partial face to face requirements

In-class

In class delivery - predominately face to face course content conducted at a specific location
Duration
study load
6-12 months
Approximately 24 hours per week
Entry
requirements
Must be aged 15 years or above
Students studying in Australia must be an Australian or NZ Citizen or permanent resident
Find out more about the entry requirements for this course
Course
features
The Diploma of Social Media Marketing is the only nationally recognised Social Media qualification in Australia
Self-directed learning – you choose which Live VR Workshops you'll attend and when
16 different workshops conducted in VR
Workshops are available each working day, each running for 60 minutes and availed on a rotating schedule
All available from the comfort of your living room, office or bedroom!
Delivery
Delivered in Virtual Reality (VR), Redmako Learning's Diploma of Social Media Marketing (10118NAT) provides a unique way to study. VR pairs the convenience of online study, with the support and community of face to face classroom training. This is truly a cutting-edge way to learn!
Your Trainer chooses the virtual classroom you'll meet in for each class, hence maybe you'll meet in a lecture theatre or perhaps in a boardroom or even in outer space! You'll have a lot of control about how you can interact in the class too, you can choose who you want to sit next to, ask questions of your trainer, whisper to your classmate sitting next to you, take audio notes or screenshots of content and much more. But learning in a virtual classroom isn't just like a normal classroom – it's better!
Who's it for?
The Diploma of Social Media Marketing (1011NAT) will enable you to build a social media marketing portfolio which will help you land your dream job.
This Diploma will help grow your business and increase revenue using clever digital marketing strategies. While completing the course, you'll develop a social media marketing strategy and implementation plan that is practical and can be immediately applied to your business.
Media and Marketing Professionals
Looking to upskill and accelerate your career? The Diploma of Social Media Marketing (1011NAT) will help you become a qualified social media expert with all the resources and skills you need to succeed.
Subjects
Core Units
SMMBCM501A
Plan, Implement and Manage Blog and Content Marketing
SMMMSM502A
Plan, Implement and Manage Mainstream Social Media Marketing Strategies
SMMNSM503A
Plan, Implement and Manage Niche Social Media Marketing Strategies
SMMBPB504A
Establish and Build a Strong Personal Brand on Social Media
SMMEMS505A
Plan, Implement and Manage Email Marketing
BSBFIM501
Manage Budgets and Financial Plans
BSBMKG523
Design and Develop an Integrated Marketing Communication Plan
BSBPMG522
Undertake Project Plan
Want more information about the subjects for this course?
About
Redmako Learning
At Redmako we believe in innovation and inspiration. We are a Registered Training Organisation (RTO 40700) who aspires to growth and change.  Our commitment to innovation has led us to develop a Virtual Classroom and pioneer Virtual Reality learning across Australia. The wish to innovate and inspire doesn't just stop with Virtual Reality learning, this is merely an example of our dedication to innovate and continue to enrich the landscape of learning.
We are continually extending the breadth of our courses across varying locations and delivery methods to offer the best possible experience to the customer – be that the Individual Learner, School or Job Active provider. We have gathered a group of passionate and experienced professionals to shape the student experience headlined by our engaging Trainers who have an absolute passion for their subject matter. This is complemented by our Student Support Services which ensure every Student has a dedicated Student Support Counsellor who is available for consultation, progress monitoring and who regularly connects to offer support and encouragement.
Our Mission
We attract passionate industry professionals, to curate and deliver an engaging and interactive student experience.  Inspired by you, centred on you and tailored to you.
Our Story
Since our beginning back in 2010, we've had a thirst to better the student experience. From day one we railed against the tsunami of learning providers issuing usernames & passwords forsake of all else and instead delivered high touch point vocational face to face training.  Now we still offer these same face to face training options but have also innovated to provide this face to face experience in Virtual Reality. Redmako Learning began with the vision of delivering up-to-date, dynamic and innovative, Nationally recognised training, tailored by professionals for professionals. At our core was the desire to care for our students and support them in entering a new career or expanding upon an existing career via completing their study with us.
While Redmako Learning has since expanded to care for a variety of different stakeholders in varying industries, it upholds standards befitting the obligation bestowed on it to influence students lives for the better and recognises this is best achieved via passionate trainers infecting learners with their enthusiasm!
RED MAKO LEARNING PTY LTD  is a Registered Training Organization (RTO 40700)