Course
overview
Designed to take you from beginner to expert, this course has been created in consultation with a number of Forbes' listed Top 50 global social media experts, so you can be confident that you are getting the very latest, first-class industry knowledge and expertise. Ideal for people with a passion for all things social media, this nationally recognised Diploma has no pre-requisites, meaning you can kick-off your studies with some marketing experience, or none at all!
The Diploma will allow you to immediately apply the skills you learn to your workplace or business as you work your way through the course. The course format gives you plenty of practice setting up and managing social media accounts, ensuring you are 100% job-ready when you complete your studies. You will also develop an extensive online portfolio, which means you'll have a body of quality work to show potential employers once you graduate.
Expand all and read more
Job
outcomes
Content Marketing Manager
Social Media Consultant
Social Media Manager
Social Media Strategist
Want to see more job outcomes and how your future could change?
Recognition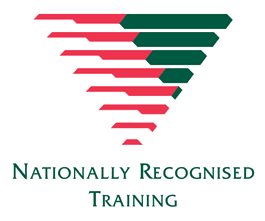 This is a nationally approved vocational course that is recognised throughout Australia
Entry
requirements
Minimum Age
You will need to be at least 18 years old
English
This course involves reading learning content and undertaking a range of written assessments and engaging in online forums and discussions. Furthermore, the delivery mode relies on the extensive use of written communication. As such, entry to the course requires the successful completion of English to Year 12 level.
If you haven't successfully completed English at Year 12 level, you can demonstrate equivalency through one of the following:
Successful completion of a Nationally Recognised Training qualification at Certificate III level or higher; or
3 years relevant industry experience in a role that requires the use of written documentation and communication
Open Colleges recognises that not all people are able to read, write and perform calculations to the same standard. See the Language, Literacy and Numeracy Considerations section for more information on tools, resources and support services provided to by Open Colleges.
Find out more about the entry requirements for this course
Course
features
Get hands-on with $100 Facebook advertising credit
Open Colleges and Facebook have teamed up to offer students of this course the chance to put what they learn into practice with $100 worth of free Facebook Advertising credit.
University Articulation
If you're hoping to continue your studies at university, this course is a great starting point.
Graduates of this course can get 8 units (one year) credit transfer towards the following degrees with Southern Cross University:
Associate Degree of Business
Bachelor of Business
Bachelor of Business Administration
Diploma of Social Media Marketing graduates also receives university articulation (credits) of up to 5 units into the Australian Institute of Higher Education.
Professional
recognition
As an Open Colleges student you will also be granted a membership with the Australian Institute of Marketing, so that you can establish strong networks within the industry. With this industry-leading Diploma you will get the very best head-start in the booming area of social media marketing.
Assessment
Demonstrations
Knowledge tests
Portfolio
Presentations
Projects
Written Reports
Additional
information
Open Colleges offers this qualification in association with Integrated Care & Management Training Pty Ltd (Provider number: 90197). The testamur will be issued by Integrated Care & Management Training Pty Ltd.
Professional Membership
This course also includes a free 12-month student membership to the Australian Marketing Institute (AMI), the industry peak body for marketing professionals in Australia. Your AMI membership will begin once you successfully complete an assessment within the first month of the course.
Subjects
Core Units
SMMMSM502A
Plan, implement and manage mainstream social media marketing strategies
Determine social media marketing requirements and opportunities
Identify and select social media marketing platforms
Develop a social media content marketing strategy and implementation plan
Implement and manage mainstream social media strategy
SMMNSM503A
Plan, implement and manage niche social media marketing strategies
Determine niche social media marketing requirements and opportunities
Identify and select key social media marketing networks
Develop a niche social media marketing strategy and implementation plan
Implement and manage niche social media strategies
SMMBPB504A
Establish and build a strong personal brand in social media
Determine social media marketing requirements and personal brand opportunities
Develop a tailored personal brand strategy
Implement and manage personal brand strategy
SMMEMS505A
Plan, implement and manage email marketing
Determine email marketing requirements and opportunities
Develop an email marketing strategy and implementation plan
Implement and evaluate effectiveness of email marketing strategy
BSBMKG502
Establish and adjust the marketing mix
 Evaluate each component of marketing mix
 Determine marketing mix for specific markets
 Monitor and adjust marketing mix
Want more information about the subjects for this course?
About
Open Colleges
Open Colleges puts you at the centre of everything. As an institution, it measures its success in the success of its students. With more than 100 years of experience in distance learning, Open Colleges has the expertise in delivering education and training to individuals seeking to launch, change or accelerate their careers.
Open Colleges Australia focuses on meeting the specific needs of adult learners by delivering highly flexible, accessible and affordable learning opportunities. Its unique learning model provides you with ultimate control – to study anywhere, anytime and at your own pace. Its online campus – OpenSpace – provides you with access to learning resources, expert trainers and assessors, collaboration with other learners and a comprehensive range of support services. Open Colleges is the perfect solution for time-poor students with busy schedules, as it makes getting your qualification possible from wherever you are.
Open Colleges is a Registered Training Organization (RTO 90796)