Course
overview
Civil Project Managers, Site Supervisors. General Foreman, Construction Managers…
If you have experience in one of these roles, studying GTI's RII50415 Diploma of Civil Construction Management & BSB51415 Diploma of Project Management is for you…. We understand you and have designed our course just for you.
Gaining 2 qualifications doubles your employment and promotion opportunities and shows future employers that you are serious about your career. It also often widens the industries and projects in which you can gain employment – civil, oil and gas, coal seam gas, mining, building construction, and other industries…
You have experience in your Project Management role but usually no 'piece of paper' to prove you can do this. You now want to move up the ladder and be ready to get your next job or promotion. You want to get recognition for your experience and knowledge. You want practical skills to make your job easier with fewer hassles.
You want a course designed to fit in around your busy work/home life and roster shifts- day evening or FIFO.
You want to be treated as a 'Professional'. We can help you take what you are already doing and turn you into a Professional Project Manager. You will then be able to use the terms, language, templates etc that the Project Managers use throughout the world. You will also be able to join Professional Associations and use letters after your name.
Advance your career as you complete these qualifications, which are recognised throughout Australia and valued highly in many countries around the world in all the construction based industries and major projects.
Complete this course to secure your future employment in these roles with the major civil companies within Australia or help you to gain work in many different industries as a Project Manager.
This civil qualification is also the entry requirement for you to work overseas on major civil, oil and gas, coal seam gas projects eg. Kazakhstan, China, Laos, Middle East…
The course is designed around your work and what you do every day. It is not scary but very practical and you will really relate to it.
Gain your qualifications, take what you are already doing and learn new skills at the same time.
Expand all and read more
Job
outcomes
Civil Project Manager
Site Supervisor
General Foreman
Construction Manager
Want to see more job outcomes and how your future could change?
Recognition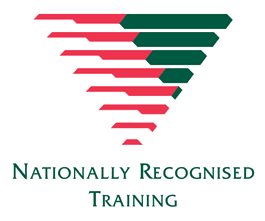 This is a nationally approved vocational course that is recognised throughout Australia
Duration
study load
6 – 12 months depending on experience
Entry
requirements
Age:
Education:
Year 12 pass or
Certificate IV and 2+ Years relevant Industry Experience or
Proof of skills – provide a current resume or 2 Referees to testify to your ability to complete the course
Language, Literacy, Numeracy: 
Proof of Yr12/Senior Certificate or Pass in approved LLN Tests
English language: see 'English Requirements' in the footer of the website for more information.
Fluent in written and spoken English
Employment:
Currently employed in the industry
3+ years of Civil Construction experience
Have practical field experience in Civil Construction as a one of the following: Supervisor, Foreman, Estimator, Safety Supervisor, Project Manager, Engineer or a Superintendent
Access to a workplace where you can complete practical workplace projects including running meetings. (If you are between contracts or jobs, please call us to discuss. You may be able to access evidence from previous jobs or complete case studies).
Find out more about the entry requirements for this course
Course
features
Able to fit into your busy work and home life
Online, Access 24/7
Strong support from office staff, trainers and your own support, accountability person
Unlimited phone training sessions
Only simple computer skills required
University pathways so you can take your career to the top
Career path mapped out with you for the next 2-5 years
Training and Assessments that relate to your work and industry
Understanding that you are busy
Practical resources that are simple to use
Not heavy theory (No Essays, No Exams)
Recognition
of prior learning
Use your previous experience and workplace projects and work towards your assessments
Testimonials
Andrew Dunbar

Dual Diploma of Civil Construction Management & Diploma of Project Management
Delivery
Online, so you can continue to work while you complete this course
UNLIMITED phone sessions outside your work hours – day or night
No minimum completion time – in case you want to get it done as quickly as possible
Subjects
Core Units
BSBWOR501
Manage Personal Work Priorities and Professional Development
BSBWHS501
Ensure a Safe Workplace
BSBWOR502
Lead and Manage Team effectiveness
BSBLDR502
Lead and Manage Effective Workplace Relationships
RIIENV501D
Implement and Maintain Environmental Management Plan
RIIQUA501D
Implement, Monitor and Develop Quality Management Plans
RIIRIS501D
Implement and Maintain Management Systems to Control Risk
RIICWM501D
Implement Civil Construction Plan
BSBPMG511
Manage Project Scope
BSBPMG512
Manage Project Time
BSBPMG513
Manage Project Quality
BSBPMG514
Manage Project Cost
BSBPMG516
Manage Project Information and Communication
BSBPMG515
Manage Project Human Resources
BSBPMG517
Manage Project Risk
BSBPMG521
Manage Project Integration
Want more information about the subjects for this course?
About
Global Training Institute
At GTI we specialise in helping people in management positions who have lots of experience but usually no 'piece of paper' to prove it. Our students are real people who have gone on to use their qualifications and new skills to gain promotions and new jobs around Australia and in many parts of the world.
Unlike other Colleges, when you work with us, you are not just a number. You will be very well supported with your own Trainer and Completion Coach.
There are no exams, no essays, and your assessments and training will fit around your busy work and home life. You can use your work based projects and all your previous experience towards your qualification.
We work with you to map out your career plan and pathways with the needed qualifications to match. We can plan with you from being a Leading Hand to an MBA at the top of the corporate world.
Your first qualification with us usually matches your existing work role as it secures your employment at that level. Your next qualifications then match your future job promotions as you climb the ladder.
Contact us now to discover more and get started.
Global Training Institute Pty Ltd is a Registered Training Organization (RTO 31192)