TAE50116 Diploma of Vocational Education and Training,
TAE50216 Diploma of Training Design & Development
Pre-requisite requirement – TAE40116 Certificate IV in Training & Assessment (or equivalent)
Course
overview
Are you looking to take the next step in your vocational education career? Become a senior or lead trainer and assessor, or a vocational education designer!  This course leads to the award of both the TAE50116 Diploma of Vocational Education and Training and the TAE50216 Diploma of Training Design and Development qualifications.
The TAE50116 Diploma of Vocational Education and Training covers how to deliver training and assessment services usually within Registered Training Organisations (RTOs) within the vocational education and training (VET) sector. They may have a role in leading other trainers and assessors and in providing mentoring or advice to new trainers or assessors as well as designing approaches to learning and assessment strategies across a significant area within the RTO.
The TAE50216 Diploma of Training Design and Development is for training developers and instructional designers who are responsible for analysing training needs and designing training solutions and products to meet workplace capability requirements, and evaluating the effectiveness of training programs. They may have a role in providing guidance and advice to trainers and assessors, promoting innovative practices, e.g. e-learning, and in researching and incorporating best practice in training and assessment into training programs and products.
Expand all and read more
Job
outcomes
Senior Trainer
Training Designer
Training Mentor
Training Needs Analyst
Training Advisor
Training Manager
Want to see more job outcomes and how your future could change?
Recognition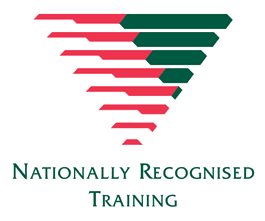 This is a nationally approved vocational course that is recognised throughout Australia
Locations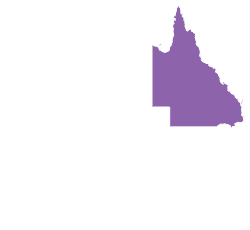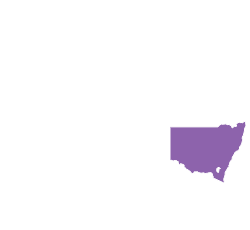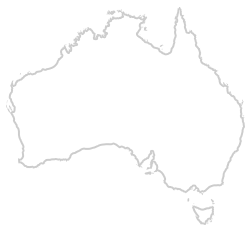 Queensland
Victoria
New South Wales
Entry
requirements
Students must possess the TAE40110 Certificate IV in Training and Assessment (or equivalent)
Students must be engaged in a workplace relating to VET-sector training and assessment activities or similar.  This is because you should have the following experience and evidence to satisfy unit assessment requirements, or else have the ability to obtain this in your current role or organisation during your course:

Assessed 20 candidates against at least one unit of competency.  (However if this is problematic we can provide the 20 candidates for you.)
Undertaken 50 assessments based on one or more units of competency and documented the outcomes. (However if this is problematic we can provide the assessments for you to complete.)
Conducted a minimum of 100 hours of group facilitation
Collect feedback of your training from at least two peers and 10 learners, and deliver feedback to your peers.
Find out more about the entry requirements for this course
Recognition
of prior learning
For students with massive experience and require no training, our standard Recognition of Prior Learning (RPL) is the most suitable pathway. You will be required to provide evidence that you have all of the skills, knowledge and experience in the units for this course.
Assessment
Direct observation
Product-based methods
Portfolio
Questioning
Third-party testimonial
Delivery
The Intensive+ face-to-face workshop plus online training and support consists of the following components:
10-day face-to-face workshop:

students will attend a 10-day workshop delivered as two five-day blocks (Part A and Part B) in scheduled locations. These sessions will cover all unit theory and the majority of practical assessment items which require observation of the trainer.
Virtual classes plus online learning and support: students have the option to attend bi-monthly, live virtual-class sessions led by a trainer covering all unit theory, as well as access to recorded tutorials covering unit assessment information and fortnightly trainer-led Q&A sessions. All virtual classes are recorded and made available to students on-demand via their online student portal.
Out-of-class activities: students will be required to undertake the majority of assessment activities outside the classroom. This time will vary from student to student, but may be an average of approximately 16 hours per unit of competency.
Independent learning and assessment activities: students will reflect on, consider and, where possible, integrate their learning into their professional practice.
Subjects
Core Units
TAEASS501
Provide Advanced Assessment Practice
Develop and extend assessment expertise
Practise assessment
Lead and influence other assessors
Evaluate and improve assessment approaches
TAEASS502
Design And Develop Assessment Tools
Determine focus of the assessment tool
Design assessment tool
Develop assessment tool
Review and trial assessment tool
TAEDEL502
Provide Advanced Facilitation Practice
Extend facilitation practices
Prepare for complex environments
Prepare for learners with complex needs
Develop learner independence
Reflect on and improve practice
TAELLN501
Support The Development Of Adult Language Literacy And Numeracy Skills
Analyse the purpose and context for language, literacy and numeracy development
Determine learners' language, literacy and numeracy skill level
Design and apply strategies to develop literacy and numeracy skills
Review strategies
TAEDES501
Design And Develop Learning Strategies
Determine the parameters of the learning strategy
Develop the framework for the learning strategy
Devise the content and structure of the learning strategy
Review the learning strategy
TAEDES502
Design And Develop Learning Resources
Research the learning resource requirements
Design the learning resource and plan the content
Develop the learning resource content
Review learning resource prior to implementation
Evaluate the design and development process
TAEDES505
Evaluate A Training Program
Plan and prepare evaluation
Collect and collate evaluation data and information for a training program
Analyse evaluation data and information and make conclusions
Report on the conclusions and recommendations of the evaluation
TAELLN411
Address Adult Language, Literacy And Numeracy Skills
Determine the core LLN requirements of the training
Access specialist learning supports
Customise program to develop core LLN skills
TAEPDD501
Maintain And Enhance Professional Practice
Model high standards of performance
Determine personal development needs
Collaborate with peers in professional development
Participate in professional development activities
Reflect on and evaluate professional practice
TAETAS501
Undertake Organisational Training Needs Analysis
Identify the organisation's needs
Conduct training needs analysis
Provide advice to the organisation
Want more information about the subjects for this course?
About
Plenty Training
If you're looking for a reputable training provider who specialises in delivering quality TAE training look no further than Plenty Training.
As one of the leading providers of training and assessment qualifications in Australia, we are dedicated to offering our students excellent customer service, high quality courses and access to valuable trainer support.
There is no need to take our word for it! Our high level of completion and satisfaction rates from our past students speaks volumes about our quality, not to mention the hundreds of TAFE teachers who choose to study with us each year.
We are proud of our 4.6/5 rating on Facebook, and even more so of the 100% compliant audit result we received in our recent re-registration audit.
Not all Registered Training Organisations (RTOs) are created equal. With thousands of RTOs in Australia, you need some good reasons to trust us to take care of your vocational education. Our quality, flexible delivery, student support, value and our student feedback results are just a few to provide you with confidence in choosing Plenty Training for your studies.
Plenty Training is a trading name of Plenty Systems Pty Ltd which is a Registered Training Organisation (RTO 32371)