30% scholarships available until April 2021
Course
Overview
Enhance your career prospects with an online Undergraduate Certificate in Gastronomy designed to elevate your hospitality leadership credentials with industry-focused, transferable skills for management roles in a range of organisations and service industries.
Explore the fundamentals of gastronomic practice & the principles of organoleptic studies; discover food and wine philosophy & the vocabulary of food and wine tasting; learn about key features of the hospitality experience including customer relationship management; understand the history and nature of gastronomic tourism & how to market gastronomic products.
Who's
It For?
Our Higher Education Certificates are designed for those in the hospitality sector who wish to upskill to advance their career, or anyone seeking a deeper understanding of effective hospitality management as the benchmark for service success. The qualification will benefit jobseekers navigating the current unpredictable employment market where there is industry demand for specific managerial skills.
What
You'll Learn
The fundamentals of gastronomic practice; the history of modern gastronomy as a field of practice; the principles of neurogastronomy (organoleptic studies)
Food and wine philosophy, including a brief history of gastronomy and the restaurant; dominant styles of cuisine and the contemporary restaurant; the vocabulary of food and wine tasting
Key features of the hospitality experience; customer relationship management; hospitality experiences in the global market; emotional intelligence and the experience economy
The history and nature of gastronomic tourism including destination management and marketing; how to market gastronomic products, places and experiences; key characteristics of gastronomic tourists.
Recognition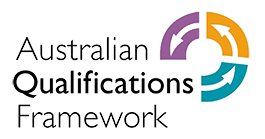 This course is approved by the Australian Qualifications Framework.
Study
Method
Online

Online delivery - online course content with the exception of assessments and work placement

Blended

Blended delivery - both online course content and partial face to face requirements

In-class

In class delivery - predominately face to face course content conducted at a specific location

Virtual

Virtual Delivery - Live and interactive classroom-style learning conducted completely online
Entry
Requirements
No age requirement or secondary education required
English proficiency: 6 Academic IELTS with no band score below 5.5
Find out more about the entry requirements for this course
Course
Features
Supported Online Learning
The program will be accessed via our online learning platform offering interactive and supported learning from Le Cordon Bleu Australia expert lecturers. Students will access eBooks, academic databases and video conferencing tools. 24/7 Access to learning materials.
Accredited Qualification
At successful completion of an online higher education course, you will receive an AQF accredited Le Cordon Bleu Australia certificate.
Study Pathways
Successful completion of an online certificate guarantees entry into all Le Cordon Bleu Australia Undergraduate and Postgraduate programs and may act as a pathway to awards offered by other Higher Education Providers.
Assessment
Course learning outcomes may be assessed via submission of a range of assessment tasks including problem-solving exercises, online tests and examinations, reports, research assignments and group projects.
Subjects
Core Units
Fundamentals of Gastronomic Practice
The History of Modern Gastronomy as a Field of Practice, Principles and Philosophy
Current Gastronomy, including Perspectives on Contemporary Food Trends
Introduction to Principles of Neurogastronomy: Flavour and the Five Senses (organoleptic studies)
Understanding Qualities of Food via Key Practices
Classifying Beverages, Wines and Foods
Introduction to Taste Terms
Communicating Perceptions of Taste in a Professional Setting
A Brief History of Gastronomy and the Restaurant
Dominant Styles of Cuisine
The Contemporary Restaurant: Themes and Variations in Dining Experience
Taste and Smell: Physiology and Cultural Determinants
The Range and Scope of Food and Beverage Qualities
Tasting and Classifying Beverages, Wines, and Foods
Matching Foods and Beverages: Dishes into Meals
Changing Tastes 1: Varietal Wines in the Context of Global Cuisine
Changing Tastes 2: Organic and Free Range versus 'The Supermarket'
The Vocabulary of Food and Wine Tasting
Food and Philosophy: 'Gastrosophy'
The Vocabulary of Food and Wine: Menu Appreciation
Menu Construction: Expressing Gastronomic Themes and Styles and Creating a Balanced Menu
Designing, Planning and Costing a Meal Event
The Hospitality Experience
The Hospitality Concept: An Introduction
Hospitality in Context
The Experience Economy
Consuming Hospitality
Emotional Intelligence
Customer Relationship Management
Aesthetic Labour
Creating Hospitality Experiences in a Global Market
Creating the Hospitality Experience
Gastronomic Tourism Experience
Introduction to the Study of Food Tourism
Who are the Gastronomic Tourists?
Resourcing Gastronomic Tourism
Shaping Influences and Trends in Gastronomic Tourism
Motivations and Tastes of Food Tourists
Food and Wine Tourism Providers and Innovators
Marketing Gastronomic Products, Places and Experiences
Regulations, Policies and Planning for Food and Wine Tourism
Environmental, Cultural and Social Impacts of Gastronomic Tourism
The Future for Sustainable Gastronomic Tourism
Want more information about the subjects for this course?
About
Le Cordon Bleu Australia
Le Cordon Bleu Australia has been inspiring hospitality dreams for over 30 years, and today delivers leading culinary arts programmes, hotel and restaurant management degrees in Adelaide, Brisbane, Melbourne and Sydney and 100% online Higher Education certificates. In Australia, our students enjoy a high standard of living with the prospect of entering a thriving hospitality industry rich in career opportunities.
Create your hospitality dream with Le Cordon Bleu.