Course
Overview
Wildlife conservation examines ways in which we can measure wildlife populations and then how to use that information to support and maintain these populations in the wild, particularly in reference to threatened species.
You will learn techniques such as habitat use, habitat fragmentation, island biogeography, genetic diversity and conserving small populations, wildlife survey techniques, flora survey techniques, surveying marine life, working with legislation and much more.
What
You'll Learn
Determine the principles and approaches used towards species recovery
Discuss the principles of habitat conservation with regards to fragmentation, restoration and the use of protected areas
Describe and discuss the various approaches used to conserve threatened species and ecosystems.
Discuss and differentiate between fauna survey techniques that have been developed to sample fauna for the purposes of conservation.
Demonstrate an understanding of the consequences of overexploitation
Discuss and differentiate between marine survey techniques used to conserve marine species
Discuss and differentiate the range of planning tools available for farming, urban and residential planning to help conserve wildlife
Identify various management techniques used to conserve wildlife
Develop a wildlife recovery plan for a species under threat
Recognition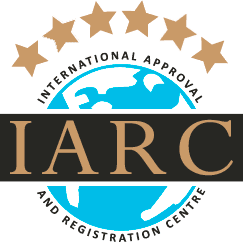 International Approval and Registration Centre
Study
Method
Online

Online delivery - online course content with the exception of assessments and work placement

Blended

Blended delivery - both online course content and partial face to face requirements

In-class

In class delivery - predominately face to face course content conducted at a specific location

Virtual

Virtual Delivery - Live and interactive classroom-style learning conducted completely online
Duration
Study Load
Approximately 100 hours of self-pace learning. Up to 12 months access to our learning platform.
Course
Features
Flexible study
Enrol and study when it suits you – all our courses are self-paced (with a year's access), online, and with open enrolment dates. Because we understand that you need flexible options!
Affordable, interest-free payment options
We offer the best rates in the industry – starting off with the interest-free payment plan of AU$ 35 per week. Other payment plans available: Fortnightly and Monthly.
Industry experience & reliability
Learn from the experts themselves – our tutors are active, full time professionals in their field as well as having many years of tutoring experience. Our friendly Student Services is also available for any administrative assistance!
Subjects
Core Modules
Introduction to Wildlife Conservation
What is wildlife conservation
The need for wildlife conservation
Important concepts ecology, ecosystem, biome, conservation values, biological diversity, genetic drift, habitat, life span, wildlife movement and wildlife management.
Threatening processes habitat fragmentation, habitat degradation and loss, soil degradation, erosion, pollution, unsustainable harvesting, invasive species, climate change, population isolation and disease.
Biodiversity indicators
Terminology
Recovery of Threatened Species
Loss of species in categories of risk
Species vulnerability to endangerment
Recovery of species and threat management
Habitat conservation identifying critical habitat and protecting habitat
Research population growth, habitat use and conservation genetics
Captive breeding
Translocation
Public involvement
Habitat
Types of habitats
Habitat use
Species richness
Habitat fragmentation
Creating habitats
Restoration ecology creating habitat corridors, situating corridors, types of corridors, edge effects
Habitat rehabilitation implementing a land management program, determining objectives, determining a program
The role of gis in conservation
The role of protected areas levels of protection, approaches to reserve selection and limitation of reserves
Approaches to Conservation of Threatened Wildlife
Species approach modelling demography, effective population size, small populations, population viability analysis (pva)
Landscape approach elements of landscape ecology, distribution of populations within a landscape, landscape modelling
Ecosystem approach the need for ecosystem management, understanding dynamics, adaptive management, objectives for ecologically sustainable forest management
Plant identification common names, scientific names, levels of division, botanical keys
Vegetation survey techniques such as quadrat surveys, landscape assessments, line surveys
Vegetation mapping remote sensing data
Observation techniques – spotlighting, scat surveys, census techniques
Trapping Techniques – radio tracking, call recordings, pit fall traps, Elliot traps.
Species identification
Reef Surveys
Habitat Surveys
Aerial Surveys
Overexploitation
Commercial Fish Stock Management
Farm Planning
Urban Planning
Use of GIS
Managing Threatened Wildlife Populations
Manipulating populations
Re-vegetation/restoration
Creating corridors
Pest control plans
Fencing for species
Fire breaks
Wildlife Conservation Research Project
Want more information about the subjects for this course?
About
CourseStream
We are a small college offering a personalised high-quality learning experience for our students.
We are passionate about quality adult education, and are driven to provide the best materials we can to meet the needs of the modern learner. Our courses are mobile device friendly, and our tutors are knowledgeable, educated and learner-friendly.
We have years of experience in adult online education so we know what you need to not only finish your course, but what you need to excel and get the most out of your studies.