Published on May 29, 2015
7 Beauty Treatments You'll Love to Learn About (and Do!)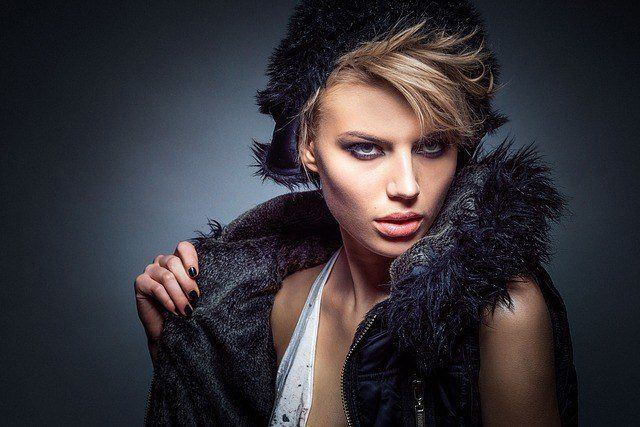 Welcome to the world of beauty – the place where eyes sparkle, nails glitter, skin glows and hair is tailored to a tee!
Studying for a Certificate or Diploma in Beauty Therapy is a wonderful way to accelerate your skills and career prospects as a beautician.
If you're curious about what's involved in studying beauty or wondering what you could end up doing on a daily basis, then check out these popular beauty treatments. Get inspired and excited about what you can do after graduation!
1. Facing the Facials
Facials are one of the most basic – yet fun – aspects of working in beauty. Facial treatments can range far and wide and can treat everything from ageing and acne to general issues such as dry and oily skin.
As a beautician, you'll need to be able to speak to clients about the types of facials you offer. Providing information on the specific benefits of each facial and the effect on your client's skin will also be included in each consultation.
Facials often consist of a process involving cleansing, exfoliation, extraction, massage, masks and moisturising. Prepare to get your hands dirty, as you'll be working with creams, gels, lotions, clays and sometimes even fruits & veggies!
2. All About the Eyes
They say that the eyes are the windows to the soul, so knowing how to make them sparkle and shine is essential for beauty therapists. With this in mind, successful beauty therapists will need to:
Conduct eyebrow and eyelash shaping
Administer colours and tints evenly
Apply for lash extensions
Consult on all of the above to create the best look possible for your client. This includes blending with your client's skin tone.
Note: Never underestimate the importance of the brows and lashes. Many beauticians can build a whole career on it, just as Ruby Rebic has done at her salon in Sydney.
3. Claw Culture: Manis, Pedis & Nail Art
Caring for a client's nails can be a key part of a beautician's job or it can define their entire beauty career. Whether you want to create a career as a Nail Technician or as an artist extraordinaire, a beauty qualification can help you make your dreams come true.
Throughout your beauty or nail course, you'll learn a range of skills including:
Specialised manicure and pedicure techniques
How to apply acrylic and gel nails
How to create stunning nail artistry using polishes, stones, sponges, stencils, glitter and even stickers (great for your creative side)
How to care for and treat various nail diseases and infections
4. Waxing On, Waxing Off
In this day and age, everyone loves to wax. You could find yourself waxing eyebrows one minute and administering a sexy Brazilian the next. So here's what you'll need to learn:
Most beauty courses will teach you how to wax various areas of the whole body, including faces, torsos, bikini lines, underarms and more
Remember, the whole point is to help your customers look as gorgeous as possible!
5. Think Threading
Threading is a relatively new treatment on the Western beauty scene (especially for eyebrows), but it's been popular in Middle Eastern and Asian cultures since ancient times. So why should you learn how to thread?
Learning how to thread can be great for your customers, as many are finding that threading is a much nicer alternative to waxing and plucking. Threading is also known to be much more ideal when it comes to brow shaping, allowing you to create a more natural look for customers.
If you don't have the opportunity to learn about threading in your current studies, upping your skills and experience in this area can be beneficial for everyone. Plus, you'll also have another talent to add to your beautician resume.
6. Making It All Up
Got your lippy and blush ready? Applying and consulting on make-up is a huge part of the beautician lifestyle.
Almost all make-up courses will teach you how to work with make-up and involve learning about lipsticks, eye shadows, eyeliners, mascaras, blushes, bronzers, foundations and much more.
You'll usually learn a range of techniques for making up individual facial areas (lips, eyes, cheeks), as well as developing your specific looks for your client based on their desires, outfits and general appearance/skin tone.
Make-up artistry can also steer your beauty career. You can find yourself doing up models and actors, heading up make-up companies or even creating your own make-up line. Just look at the success of these make-up experts!
7. Massage Mastery
Developing some technique and basic massage skills can also be an excellent idea for a budding beautician. Why do you ask? Well…
You'll have another talent to add to your resume, which will increase your chances of employment. This can be highly beneficial, especially if you want to work in a salon or spa where services include massage.
Various massage techniques can also add value to your beauty treatments and services. You might, for example, combine a facial with a head massage or a pedicure with a nice foot massage – your clients will love it!
Can't wait to become a Beautician? For more information on studying beauty at training.com.au, take a look at these beauty courses: