Published on January 30, 2020
Best First Aid Training in Melbourne: Specialised Programs to Get Certified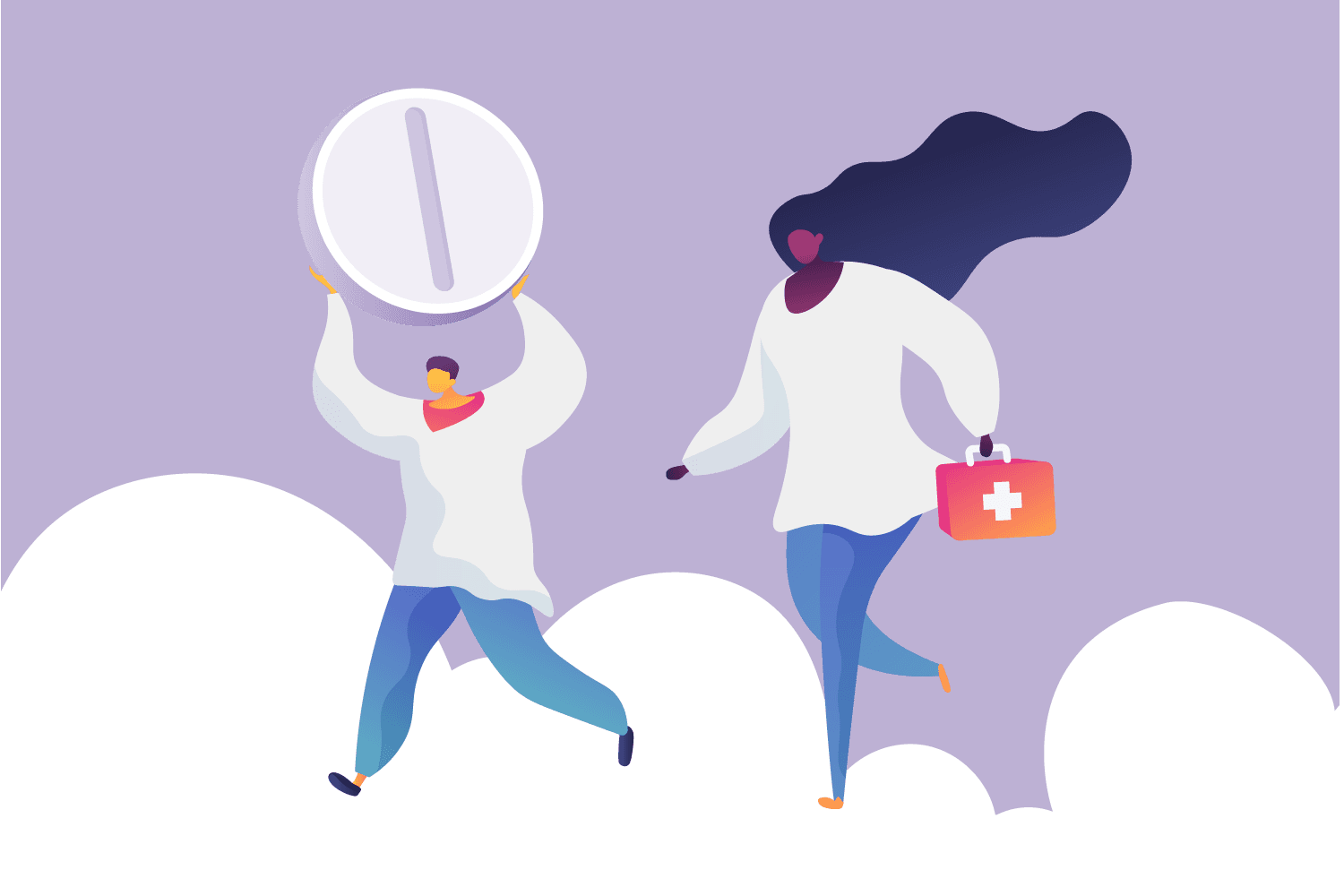 Are you looking to become one of the brave, lifesaving first aiders in Victoria?
Or do you want to have the skills to respond to help your loved ones and others in emergency situations?
t starts with the basic first aid training courses so you can aid those in critical conditions where every second matters. However, there are certain types of people who require special attention and care settings. These are the most vulnerable people in our society and having first aiders properly trained in their care settings is a huge value-add.
You must have basic HLTAID001 CPR training and/or HLTAID003 provide first aid training (previously known as the senior first aid or level 2) in order to provide proper assistance to any patient as a first aider.
These are the most popular courses for those who want to go beyond basic CPR courses to pursue advanced first aid education or specialisation.
---
Provide an emergency first aid response in an education and care setting (HLTAID004)
Melbourne First Aid

---
What they offer:
5 hour HLTAID004 course
Combined 3-hour course management of asthma risks and anaphylaxis per Victoria requirements
---
Premium Health
---
What they offer:
Online lessons
4-hour in-person course in Melbourne CBD and other cities in Victoria
Inclusive of asthma risks and anaphylaxis training
---
First Aid Training Melbourne CBD

---
What they offer:
A comprehensive 1-day course in Melbourne CBD with four units of competency, including:
HLTAID001CPR course
HLTAID002 Provide basic emergency life support
HLTAID003 Provide first aid
HLTAID004 with asthma risk and anaphylaxis as well as using an automated external defibrillator
---
Children, especially in a crisis, need more delicate physical and emotional support to minimise damage to their long-term growth. Thus, Victoria regulations require all personnel handling the care of children must obtain HLTAID004 as well as additional qualifications for the management of asthma risks and first aid management of anaphylaxis. You will likely have to take these 3 courses separately although some would offer combined courses for asthma and anaphylaxis.
HLTAID004 program would include child psychology as well as incident reporting involving a minor. If you work with children or are a parent, it's highly recommended you enroll in this type of first aid training.
---
Mental health first aid (MHFA)
Mental Health First Aid Australia
---
What they offer:
2-day training
Multiple Victoria locations
Receive 3-year standard MHFA certification
Option to choose youth MHFA or older persons MHFA if you desire
---
St John
---
What they offer:
1-day course in mental health and crisis support
Receive a statement of attainment in CHCCCS019 Recognise and respond to crisis situations
(not MHFA accredited)
---
Premium Health
---
What they offer:
2-day training
Various locations around Victoria
MHFA accredited
---
1 in 5 Australians suffers from a mental illness in any given year. These illnesses can be categorised based on severity, behaviours, or treatability but about 1 out of 10 people with mental illnesses commit suicide.
There is a global movement towards removing the stigma associated with mental illness and specialised first aid courses to improve the emergency first aid response to help those with mental disorders are considered as a welcomed change by many. Since MHFA Australia was first incepted, 27 countries have adopted the same model and now there are about 3 million trained in MHFA (800,000 Australians).
The program will teach you how to identify the signs and symptoms of medical illnesses. It also includes training on responding to the calls of mentally ill persons in a crisis to help de-escalate and direct them to the appropriate channels for medical/psychiatric assistance.
---
Motorcyclist first aid
Rider Down Program
---
What they offer:
4.5-hour workshop, or
Comprehensive 8-hour HLTAID003 course contextualised for motorcyclist first aid delivered by real-life paramedics experienced in motorcycle emergency first aid response
---
Shannons Insurance Partnered w/ First Aid Motorcyclists
---
What they offer:
Periodically offers events for a workshop or a comprehensive first aid training with accident scene management training specifically for motorcyclists
Be awarded a statement of attainment in HLTAID001 (Provide Cardiopulmonary resuscitation), HLTAID002 (Provide basic emergency life support), and HLTAID003 (Provide First Aid)
---
The motorcyclist first aid is a highly specialised and very new program that was introduced in response to increasing fatalities due to motorcycle accidents. It includes training on how to remove a helmet safely in an accident and treat injuries and trauma typical in motorcycle crashes. This type of training is especially recommended for casual riders or those who bike to commute, so you can assist other riders in need.
---
Marine First Aid
ERGT Australia
---
What they offer:
Various maritime safety training courses Including first aid response
Victoria and Western Australia locations
endorsed by Australian Maritime Safety Authority
---
Sailing is a popular pastime in Australia. In 2016, about 13% of the population is reported to have owned a boat. Marine first aid is for those who love aquatic life or have water-based professions. It's mandatory for racing yachtsmen and highly advised for all who sail offshore.
This training includes an emergency first aid response and first aid kits applicable to very specific situations such as pulling victims out of the water, aiding an injured patient to be evacuated by a helicopter, or providing first aid when the victim is not able to reach medical facilities any time soon.
There are 3 providers who are authorised by the Australian Maritime Safety Authority to offer maritime first aid training, only one of which offers more bite-size courses (the other two are for ship operators or the navy):
---
Remote or wilderness first aid (HLTAID005)
St John
---
What they offer:
2-day training course for HLTAID003 holders
Statement of attainment in HLTAID001, HLTAID002, HLTAID003, and HLTAID005
---
Real Response
---
What they offer:
2-day course
Includes casualty care, emergency survival techniques in the wilderness, and psychological care under extreme pressure
Nationally accredited statements of attainments
---
HLTAID005 is designed to equip students with superior first aid response capabilities, geared towards remote locations. Thus, it includes contingency planning and communications for use to ensure the safe retrieval of a patient in remote, wireless environments.
As these crises could last for a prolonged period of time, there are other dangers (infection, dehydration, advanced resuscitation, etc.) with which the first aiders must become familiar. This type of training is recommended for anyone who works or manages services in remote/outback locations (e.g. tourism, gas supply, etc.).
Remote first aiders should have an HLTAID005 refresher every 3 years and a CPR refresher every 12 months.