In this post
Published on October 11, 2018
Interview Question Series: How to Answer Skills-Based Questions
Do you have an upcoming interview? Is it your dream job or something you're really passionate about? Well, don't let your nerves get in the way of you getting the job you're after. Most people dread their next job interview because of all the tough questions hiring managers tend to ask; especially when it surrounds a question involving 'What skills can you bring to the company?'
Skill-based interview questions are a common and popular interview question that's often asked with the intention of narrowing down your own capabilities and providing a clear insight into all the great things you can bring to the job.
---
What skills do most employers look for?
The most sought after skills by employers are changing rapidly. Having strong skills in IT and analytical skills is more important today than in the past few decades. If you need to brush up on your skills, a short course is a great way to build up your knowledge bank.
1
Communication Skills
This is one of the key skills that employers seek, and this includes the ability to listen, write and speak effectively which is a vital aspect of any job as communication is essential in most careers and jobs
2
Analytical/Research Skills
This particular skill is another essential skill that employers want to hear as the ability to gather multiple information and assess a situation is a vital skill as identifying and providing information can be difficult and time-consuming, but if you can show your employer that you have these skills, particularly by identifying past work-experience involving research, then this can be a great way to impress and show your skills.
3
Computer and IT Skills
Computers are used in so many jobs, especially due to recent expansion of technology. IT is one of the faster-growing industries in the country. Computerworld forecasts 22% new jobs increase by 2020. The software development field will grow even quicker at 32%. This demonstrates why having skills in this area and understanding computer/technical literacy are an excellent way to demonstrate how great of an addition to your new work you will be.
4
Leadership/Management Skills
Leadership is often a sought-after skill, depending on the role you are given, and by showing your employers that you're a driven individual with excellent organisation-skills is essential to making a good impression in your interview – particularly if you have past experience in a management position.
It's important to note when answering this that your answers should also be fit for the job you're applying for and your answers for skills should centre around the job description. For example, if you're applying for a job for accounting and you say that you have excellent interpersonal and communication skills (working with people) then you may not be considered for the job.
However, if you say that your skills involve challenge and a keen eye for detail, then this would be more suited to accounting. And so, it's essential to impress your employers by showing that you're the best candidate for the job you're seeking when compared to others who have applied and including your past experience to back up the skills you're including is the best way you can demonstrate your experience and what you can bring to the job.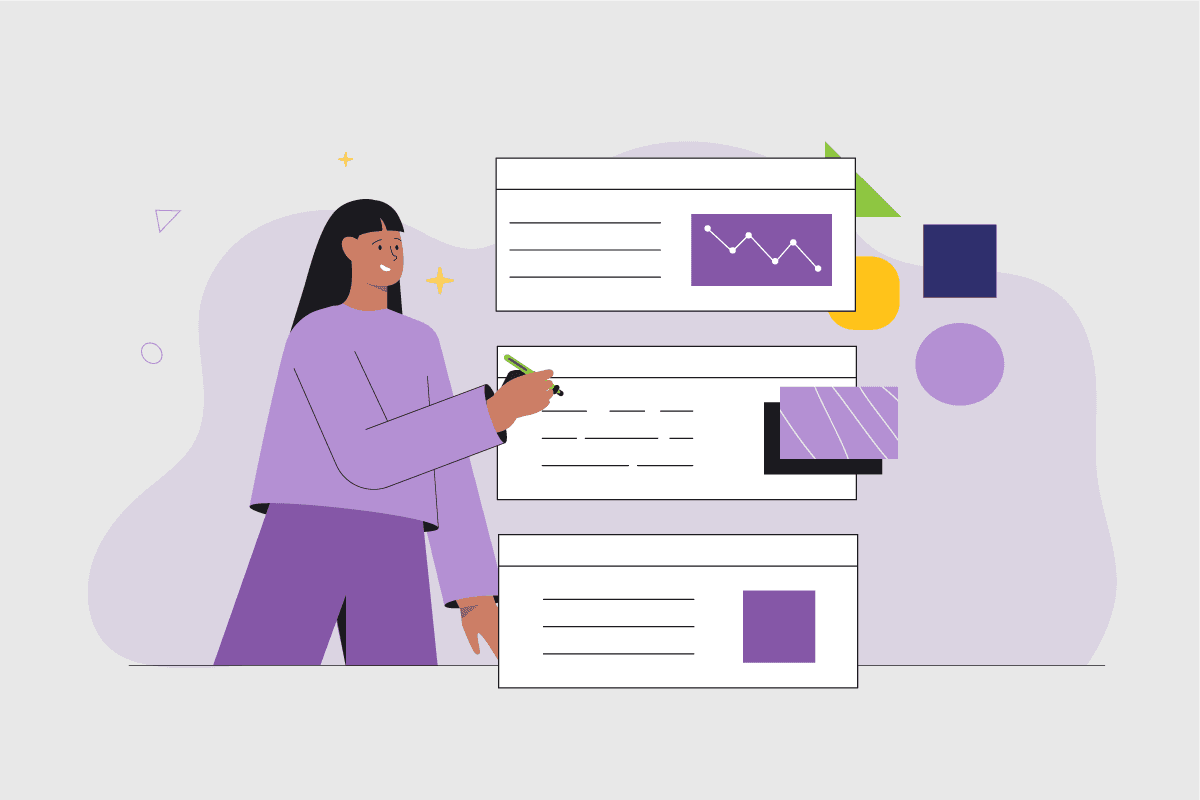 Need help answering key selection criteria?
Responding to selection criteria in a job advertisement can be tricky. Get the tools from this guide to do a top-tier job and nab the interview.
Learn more
---
Types of interview questions you could be asked
By mentioning the previous skills, and also thinking about your strengths can be a great way to understand the best way to answer the skills-based questions. Some of the most popular types of questions you can be asked in an interview include:
1
Describe a typical work week. How did you plan the week's activities? How well did the schedule work?
This question can be used to demonstrate your skills as it's intended to question your organisational skills, and the best approach to answering them would be to provide your hiring manager/employer with as much information about how you've organised yourself in past jobs and even in your daily life. It's important to use evidence to demonstrate your skills
2
Give me an example of the approach you would take to explain the features of a product or service to a customer who has trouble understanding them
This is another question that's listed by The HR Specialists that's categorised under "Sales Skills", and certain questions such as these ones are designed to allow job-seekers a chance to provide some information where you have used sale-skills in your past experience and allow them to understand how you can use it in the job you're seeking.
Ultimately, the skills-based interview questions may not be as broad as "what skills can you bring to the company/job?" and instead may be narrowed to questions such as the ones previously mentioned that are used to allow you to gather as much evidence of how you, as an individual, have acquired the skills necessary to be considered an excellent addition to the team. It's always important to center the skills you provide that adequately fit the job description.
If you use these tips and apply them to your next interview, then you'll be on your way to impressing your employer in no time and are one step closer to acquiring your new career change.