Building & Construction Courses in Mornington Peninsula
Top Result
Certificate IV in Building and Construction (SE Melb Only)
Blended, In-class, Online, Virtual
Learners will be expected to commit about 10-15 hours per week in their day-to-day workplaces to learn, practice and demonstrate the skills taught
Melbourne, Mornington Peninsula
Diploma of Building and Construction (Building) (SE Melb Only)
Blended, In-class, Online, Virtual
18 months (12 months with credit transfers). 1 x 5 hours class per week. Learners will be expected to commit about 10-15 hours per week in their day- to-day workplaces to learn, practice and demonstrate the skills taught Student who holds CPC40120 Cert IV Building and Construction, the course duration will be reduced to 12 months
Melbourne, Mornington Peninsula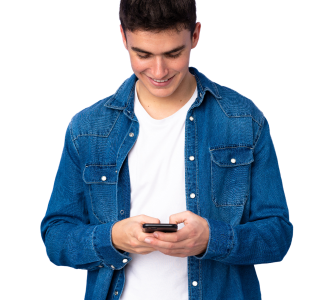 Want personalised course recommendations?
Skip the browsing. The Navigator tool will find the best courses for you based on your goals and ideal course criteria.
Get My Personalised Courses
FAQ
How do I work out what course to study?
The best way to figure out which course to study is to work backwards from your goal.
Does your dream job require a specific course? Will you need a certain skill set to win that upcoming promotion? What theory do you need in order to take your hobby to the next level? If you think about where you want to be in the long-term, you'll be able to map out the skills and knowledge you need to get there. 
Once you've planned the key areas you'd like to develop through study, you can use Training.com.au's Course Comparison tool to view courses side-by-side to closely evaluate which one will fit your needs.
How much does TAFE cost in Victoria?
There's no set cost of TAFE in Victoria. Fees vary depending on the course you want to study and the institute you choose to enrol with. There are also a range of government schemes to help subsidise your course costs (if you're eligible). 
Generally, your TAFE course costs will be calculated by the number of hours you'll be enrolled in study.
How many free courses can I do in Victoria?
If you're looking to enrol in a free TAFE course in Victoria and you meet the eligibility criteria, you can choose one course from the government's list of priority courses. Whether you complete the course or not, you'll only be able to enrol in that one course for free. After that, you won't be eligible to study free courses anywhere in Australia.
What is the most popular course in Victoria?
There are so many unique courses and interest areas in Australia, so it's not easy to pin-point the most popular course in Victoria. But there are some subject areas that stand out as being incredibly popular year after year. These include:
Nursing

Accounting

Business and management

Computer science and IT