Network engineer job description
Let's get real. Job information online can often be overly optimistic — conveniently glossing over the raw bits. But when you're making decisions about your future, you need all the facts.
That's why we anonymously surveyed Network engineers about their job, with hopes of getting an honest insight into what it's really like.
While we did our best to ensure respondents were Australians and verified their job titles with proof of employment, we can't guarantee complete accuracy — or that your experiences in the field will reflect theirs. So, we suggest that you take these insights as a guide only and try to talk to people in the field before making an important decision.
Network engineers are responsible for planning, implementing, and managing an organisation's network infrastructure. They design networks, configure network devices, and troubleshoot network issues. These professionals play a key role in ensuring that businesses can operate efficiently in our highly interconnected world.
Tasks and responsibilities for a Network engineer
Designing network architectures
Configuring routers, switches, and firewalls
Monitoring network performance
Troubleshooting network issues
Implementing security measures
Collaborating with IT teams
How to become a Network engineer
Gain experience

Start in entry-level IT roles to build practical experience with networking technologies.
Pathway options
Mid
Cyber security analyst

Cyber security engineer

Cyber security consultant

Penetration engineer
Senior
Network engineer

Cloud architect

Cloud engineer
Explore related qualifications
Certificate IV Information Technology
Study method
In-class
Online
The Certificate IV in Information Technology provides a solid foundation in essential IT skills. This qualification covers a range of topics, including programming, networking, cybersecurity, and web development.
It's an ideal starting point if you're looking to enter the IT industry or want to enhance your existing IT knowledge. After completing this course, you'll have the fundamental skills needed to pursue roles in IT support, helpdesk, or further studies in the field.
2 providers offer this course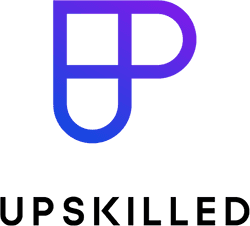 Diploma of Information Technology
The Diploma of Information Technology offers a comprehensive education in various aspects of IT. This course dives deeper into topics such as software development, database management, computer networking, and web development.
You'll gain both theoretical knowledge and practical experience, preparing you for IT roles that require a broader skill set. After completing this course, you can pursue a career in networking, programming, security, analytics, and more.
1 providers offer this course