Course
Overview
The FNS30315 Certificate III in Accounts Administration reflects the job roles of employees with functions that could include financial data entry, processing accounts and payrolls, providing customer service in financial transactions and producing reports. They apply knowledge and skills to demonstrate autonomy and judgement and to take limited responsibility in known situations under general supervision.
Expand all and read more
Recognition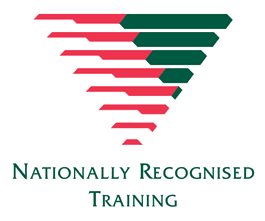 This is a nationally approved vocational course that is recognised throughout Australia
Duration
study load
We allow up to 12 months full time to complete this course, although your actual completion time may be less depending on prior experience and the time you commit to your study.
Entry
requirements
There are no general entry requirements for this qualification, just your drive, motivation and passion for the industry. You may enrol into this course at any time and begin studying shortly after enrolment.
Find out more about the entry requirements for this course
Subjects
GROW Training Group may make changes to this course from time to time address individual student needs and to reflect changes introduced to the relevant Training Package, or other regulatory requirements.
Module 1           
BSBITU303          Design and produce text documents
BSBITU306          Design and produce business documents
BSBWRT301        Write simple documents
Module 2           
BSBCMM301      Process customer complaints
BSBCUS301         Deliver and monitor a service to customers
Module 3           
FNSACC303         Perform financial calculations
FNSINC301          Work effectively in the financial services industry
Module 4
BSBWHS201        Contribute to the health and safety of others
Module 5           
BSBFIA302           Process payroll
BSBFIA303           Process accounts payable and receivable
BSBFIA304           Maintain a general ledger
FNSACC302         Administer subsidiary accounts and ledgers
Want more information about the subjects for this course?
About
GROW Training Group
 We know what it's like to study around family and work commitments, we work with you to provide flexible and innovative options to meet the requirements of the qualifications you choose.
Study anywhere, anytime with our flexible delivery options.  Our friendly support staff are here to help you achieve your goals from start to finish.  We provide exceptional value, flexible access and support you can count on.
GROW Training Group is a Registered Training Organisation #45109