Get started by selecting the option that best describes you.
Want to learn more about who we are? Check out our About Us page.
Help centre
Why choose Training.com.au?
At Training.com.au, we make navigating the maze of learning easy. We bring a range of courses from specialist providers together in one place, so you can discover and compare courses to find the best fit for you.
We provide you with the tools to confidently tackle your learning journey. Get expert advice, insights, and explainers on tricky topics, plus recommendations custom to your needs.
Get started by browsing courses in a subject area you're interested in
I'm interested in a course, how can I learn more about it?
It's great to hear that you're taking the next step in your learning journey! If you'd like to learn more about a course, click the Get a Free Course Guide button located on any course information page and fill out the form.
Soon after, you'll get a call from the course provider, who will discuss the course with you in more depth and answer any questions you may have.
Get started by browsing courses in a subject area you're interested in
Do the education providers you partner with offer accredited courses?
Can you tell me the price of a course?
Absolutely! Our expert course advisors are always on hand to tailor a quote to your unique needs.
To find out more about pricing, click the Get a Free Course Guide button on the course information page. Once you've submitted your details, one of our course advisors will be in touch to answer your pricing questions.
Get started by browsing courses in a subject area you're interested in
Am I eligible for government funding?
Government funding schemes that help learners by subsiding tuition fees can vary depending on your state and eligibility criteria.
If you'd like to find out whether you qualify for a government funded course delivered by one of our education provider partners, browse our government funded courses. Once you've selected a course, click the Get a Free Course Guide button. A course advisor will then be in touch with you to discuss your eligibility.
I'd like to get a copy of my certificate, can you send it to me?
To get a copy of your certificate or transcript, we recommend submitting a direct request to the education provider you originally studied with.
I'm an international learner, can I undertake this course?
Unfortunately, we do not currently list courses for international learners. Our providers require that learners hold either a permanent resident visa or have citizenship status.
Even if you are an Australian citizen or a permanent resident currently living overseas, education providers are unable to offer courses to overseas learners due to potential timezone differences and other factors.
I'd like to defer/cancel my course. Can you help?
For any changes to your course, we recommend contacting your education provider directly.
I can't find my login information. Who do I speak with?
For any help logging into your learning management system and related questions about assessments and tutors, please get in touch with your education provider directly.
I'm unable to download a course guide even after I entered my postcode. Can you help?
To make sure learners are eligible based on their location, some education providers only accept postcodes within a certain radius of their campuses.
If you are prepared to make a lengthy commute and would still like to submit an enquiry, we recommend you enter the postcode of your selected provider instead.
Education providers
Candlefox is an EdTech company that connects learners with Australia's best education providers. Our partners invest in long-term, sustainable solutions via our suite of services uniquely tailored to their needs.
We specialise in understanding learner behaviour — from research to certification and beyond.
Training.com.au is powered by Candlefox.
Who is Candlefox?
As Australia's largest education Marketplace, Candlefox has connected thousands of prospective learners with education providers. Our platform empowers both partners and learners by delivering innovative education marketing solutions to support all stages of the learner journey.
What services does Candlefox offer?
Candlefox gives you a simplified lead generation solution that seamlessly integrates into your marketing mix.
We also offer plenty of other services like provider dashboards, learner enrolment services and phone leads (to name a few). We are always growing and adding new features that make it easier for our partners to engage with learners.
If you're looking for a customised service, let us know by filling out our contact form.
Contact us
Affiliate partners
Training.com.au is powered by Candlefox.
Candlefox is an EdTech company that connects learners with Australia's best education providers. We offer our affiliate partners a range of technology solutions and provide them with what they need to get the most out of partnering with us.
Why become a Candlefox affiliate?
Gain access to a new revenue stream
As a Candlefox affiliate partner, you can add a new source of revenue that doesn't diminish your existing revenue streams. Once set up, integrations with us can run autonomously on your site, helping drive a significant passive income for you every month.
Deliver extra value to your user base
Empower your users to explore and discover new opportunities through learning. With relevant and highly compelling content, you'll drive an increase in return visits and advocacy.
Our Marketplaces offer hundreds of courses ranging from short vocational courses to TAFE qualifications and university degrees. Encourage your site visitors to take the next step towards achieving their learning aspirations.
Flexible solutions and support
Candlefox creates custom solutions for our partners so that our content looks and feels like it's yours.
We'll work closely with you to integrate our courses into your existing website style and design, providing a seamless user experience. Learners can submit an enquiry on one of our courses without having to leave your website. Alternatively, they can be redirected to one of our sites with conversion tracking.
You'll also get real-time tracking of results via an online platform, Impact and prompt payment for valid leads.
Contact us
Some of our affiliate services
Interactive banners
Our interactive banners give your site visitors the opportunity to search for courses they're interested in learning more about. These assets are customisable in size, shape and colour scheme and are available for all of our brands.
Course API
Our API includes all courses on our network, which you can use to list the relevant courses on your website. Learners can complete a lead form on your website, or convert with us via direct traffic to our website.
White label solution
For our larger partners, we provide a unique version of our website using your brand style guide with a complete inventory of courses for your visitors to access.
Creative
There is a range of email and banner creative available for promotion of our sites.
Affiliates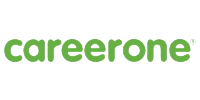 Head Office
Melbourne
123 Erskine Street
Middle Park, VIC, 3206
P: (03) 70678969
Regional Offices
Sydney
Suite 1, 14 Brook Road
Seaforth, NSW, 2092
P: (02) 72573998
Brisbane
Level 1, Suite 408
241 Adelaide Street
Brisbane, QLD, 4000
P: (07) 31855959
Perth
Suite 82, Ground Floor
50 St Georges Terrace
Perth, WA, 6000
P: (08) 61861399