Courses in New South Wales
Top Result
Undergraduate Certificate in Dermal Science and Nutrition
Gold Coast, Melbourne, Sydney
Undergraduate Certificate in Dermal Interventions
Gold Coast, Melbourne, Sydney
Undergraduate Certificate in Laser and Dermal Therapy Essentials
Gold Coast, Melbourne, Sydney
Certificate III in Individual Support (Disability) (NSW & QLD Only)
Full time 12 months Part time 24 months
Hunter Valley Region, Illawarra Region, Lake Macquarie Region, Shoalhaven Region, Southern Highlands Region, Sydney
Bachelor of Football (Development, Management and Performance)
3 years full-time or part-time equivalent
Diploma of Football (Development, Management and Performance)
1 year full-time or part-time equivalent
Bachelor of Health Promotion
3 years full-time or part-time equivalent
Associate Degree of Football (Development, Management and Performance)
2 years full-time or part-time equivalent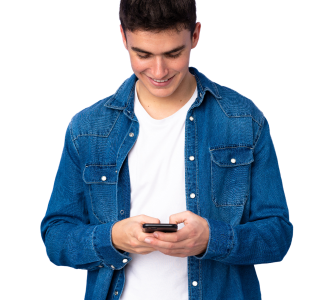 Want personalised course recommendations?
Skip the browsing. The Navigator tool will find the best courses for you based on your goals and ideal course criteria.
Get My Personalised Courses
FAQ
Why study in Sydney?
Sydney is home to a large and diverse student population,top-tier education institutes and internationally respected qualifications. Not only will you get a high-quality education when you study in Sydney, you'll also get to experience a uniquely mutli-cultural society, and explore the best attractions the city has to offer, including Bondi Beach, the Sydney Opera House and Taronga Zoo. 
There's plenty to do and see in Sydney outside of your studies, including a bustling nightlife, great restaurants and beautiful parks.
The state of NSW also has the largest research sector in Australia. This sector, along with universities in the state, are linked in global research networks which allows students to develop crucial transferable skills through their studies and graduate ready for the workforce.
Is Sydney expensive for students?
Sydney is one of the most expensive cities in Australia (next to Melbourne in Victoria). Weekly rent averages at $860, and the cost of living tends to be higher than in other Australian cities. However, you'll find rent is a lot cheaper in regional NSW, averaging between $240 to $370 depending on the property. 
The student housing market is also very competitive in Sydney, so it's a good idea to get in touch with your study institution and check availability, as well as get their accommodation recommendations.