Agricultural, Forestry & Horticultural Operators
Agricultural, Forestry & Horticultural Operators operate agricultural, forestry and horticultural plant to clear and cultivate land, sow and harvest crops
---
Job Growth
The number of Agricultural, Forestry & Horticultural Operators working in Australia is expected to increase by 0.7% by 2019
Education Level
54.1% of Agricultural, Forestry & Horticultural Operators have gained a qualification at a Year 12 level or above
Most Important skills for an Agricultural, Forestry or Horticultural Operator
Controlling operations of equipment or systems
Watching indicators to ensure a machine is working
Evaluating quality of products
Key Statistics for Agricultural, Forestry & Horticultural Operators
How do I become an Agricultural, Forestry or Horticultural Operator?
Entry level agriculture courses generally don't carry any pre-requisites. However some courses recommend a regular access to a farm would be useful. Take a look at these courses.
Certificate IV in Agriculture
Certificate III in Agriculture
Progress your career
If you are looking to take the next step in your Agriculture career, look to a Diploma or Bachelor Degree. Diplomas can be used as a pathway program if you aren't ready to step straight into a Bachelor.
Advanced Diploma of Agriculture
Graduate Diploma in Rural Science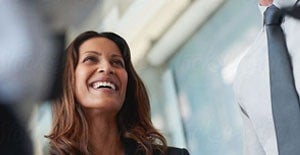 Check out all of the Agriculture courses and discover the perfect direction for you.
More
Agriculture Jobs