Transport and Despatch Clerks
Transport and Despatch Clerks
Transport and Despatch Clerks coordinate and keep records of incoming and outgoing goods, arrange customs clearance and calculate shipping charges and tariffs.
---
JOB GROWTH
The number of Transport and Despatch Clerks working in Australia is expected to increase by 19.2% by 2019
EDUCATION LEVEL
67.8% of Transport and Despatch Clerks have gained a qualification at a Year 12 level or above
Most Important skills for a Transport and Despatch Clerk
Talking to others to convey information effectively
Giving full attention to what others are saying
Using logic and reasoning
Bringing others together and reconciling differences

Key Statistics for Transport and Despatch Clerks
How do I become a Transport and Despatch Clerk?
If you don't have any experience, look for courses that don't have any pre-requisites.
Diploma of Project Management
Progress your career
If you want to take your project management skills to the next level, check out the higher education courses available.
Master of Project Management
Graduate Certificate in Project Management
Graduate Diploma in Project Management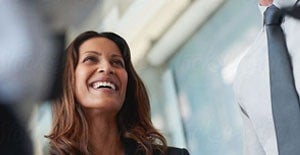 Check out all of the Logistics courses and discover the perfect direction for you.