Published on January 28, 2023
How to Write a Resignation Email Without Ruining Relationships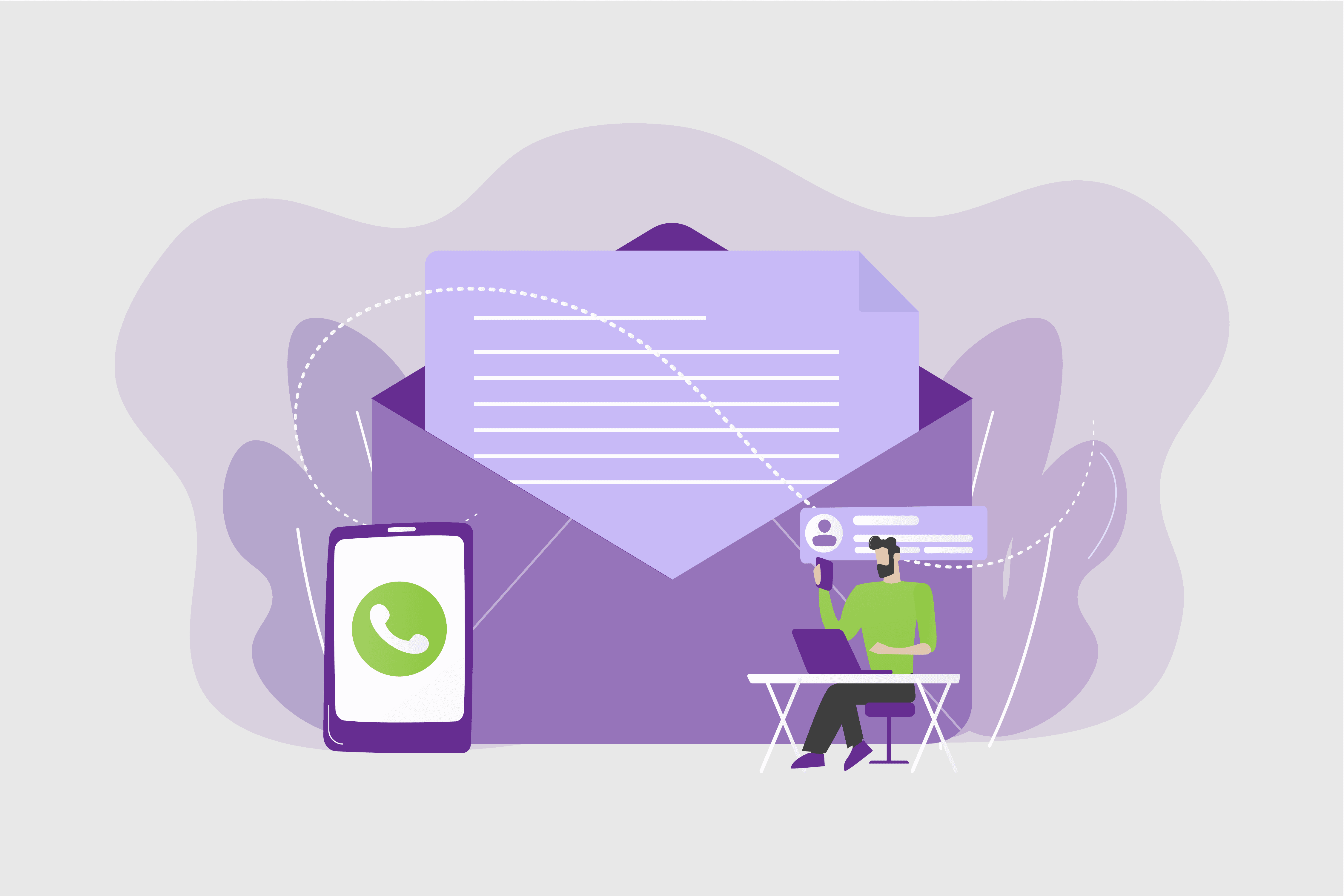 Quitting your job is a nerve-racking move, and it's crucial to get your resignation letter or email right so you can stay on good terms and preserve your relationship with your employer.
Why keep a good relationship with your soon-to-be former employer?
While it may be tempting to quietly slip out of the workplace, it's vital to maintain good ties with your workplace by resigning properly.
After all, you've spent years with your current employer and want to preserve important professional relationships and your reputation. This is still true even if you're resigning from a casual job. Potential employers can always get in touch with your current manager!
Martin Dineen, the Managing Director of MJD Executive, recruits for some of Australia's most influential CEOs and top-level executives for major firms across the country. He has 13 years of recruitment and client management experience in senior roles across Australia, the UK and Ireland.
"Making the decision to resign can be a difficult one (or sometimes an easy one) depending upon your scenario," Martin says.
"No matter the decision and how it came about, one thing is for certain – you should resign with professionalism and poise."
"And in our experience, this is best handled in person or in conversation, rather than via email."
"When we give this advice, a myriad of questions and statements sometimes follow. Why? I wasn't treated well. My needs weren't met or listened to. I wasn't shown respect so why should I show it in return? I know the response won't be great so why would I put myself through this? It's just too difficult a conversation, and I don't want them to convince me otherwise."
Martin points to three critical reasons to resign in person:
1
It's a small world
"Firstly, the professional world is a very small place and you just never know when you might cross paths with somebody again. Whether it be the manager that you resign to or somebody that they know, you just don't know if this course of action may be regretful down the track, maybe even in years to come."
Maintaining strong ties with former colleagues is especially important if you're in a tight-knit industry where everyone knows one another, such as a school district or a specific field of medicine.
2
You need referees
"Secondly, we all need as many high-quality referees in our lives as possible. With today's changing workplace, you are now considered to have longevity in a role after three years, which means you are more likely to move jobs more frequently nowadays. Having respect for your professionalism and the way you handled your resignation may affect the ability to call upon your previous managers as referees."
3
Avoid anxiously waiting for a reply
"And finally, when you resign in person, you know that the message has been received at the time you want it to be. An email will not necessarily be read immediately and can leave you nervously waiting for the response. When you arrange a meeting, you are prepared at the right time for the response."
Here are our top tips for writing a resignation email and quitting without hassle.
---
1. Talk to the people that matter first
Before you surprise everyone with a resignation email, talk to the people that matter face-to-face. This helps to nip any pre-departure gossip in the bud.
When is it acceptable to resign via email?
"There are occasions when it is acceptable to resign via email," says Martin. "If your manager is on leave or travelling with work, and the resignation must happen immediately. Or when the situation between your Manager and yourself has become too hostile, and the conversation is likely to be too stressful. (On these occasions, we recommend getting HR or another manager involved to support the process.)"
"Our most important tip for maintaining relationships when you resign via email is to ensure that you acknowledge why you are resigning via email. A note such as 'My apologies for sending this resignation message via email. As you are currently overseas, I verbally resigned to the Manager handling your duties whilst you are away. However, I felt it important to reach out to you also with respect as my primary manager throughout my tenure.'"
---
2. Give at least two weeks' notice
A generous notice period helps to keep things amicable with your employer, maintaining an air of honesty while reducing any logistical issues your employer may face.
---
3. Mention the date you plan on leaving
Your resignation email should clearly state the date you plan to leave the company, allowing enough time for a smooth handover to be arranged.
---
4. Provide just enough detail
People have mixed opinions on just how much detail you should provide to your employer about why you are leaving, and what your new job will be. A short, positive, and personal explanation should suffice.
Reasons such as feeling undervalued or under-compensated could be interpreted badly. Instead, focus on your personal or career goals, your family duties or a similar angle which everyone should be able to appreciate and understand.
When it comes to how much detail you should provide about why you're leaving, our best advice is to keep it short, sweet and professional. Particularly if your resignation is in writing, it is not advisable that you air grievances or go into too much detail. Advising that you have come to the decision that it is time to move on and thanking your Manager and the organisation for the opportunities that have been presented to you is best – keep it light.
---
5. Express gratitude
An essential element of leaving your current job on good terms is to express gratitude. Even if you were unhappy at the company, try to say something positive about the learning opportunities or new friendships you gained from the role.
---
6. Offer assistance, and follow through with it
If you can offer support to the company's HR manager or recruiter in finding a replacement. Perhaps you know of someone who would be a good fit for the role or believe someone in the company deserves a promotion. You might also offer to train the new employee during the last few days or weeks in your position, or be available to answer questions in the week or two after your departure.
---
7. Organise a casual farewell
Having a casual farewell on your last day is an excellent way of keeping spirits high and relationships strong. The people you work with today could be your referent or clients tomorrow, so make sure you say goodbye in a way that will be appreciated.
---
Basic resignation email template
Dear [Employer],
I am writing to inform you that I am resigning from my position here as [Position Title]. My last day will be [Date].
Thank you so much for all the opportunity Company X has provided me over the years. I have learned so much in my role, and will never forget the kindness of all of my colleagues. However, I have decided it is time to move onto my next challenge.
If there's anything I can do to make the handover go as smoothly as possible, please do not hesitate to let me know.
Thank you again for your years of support and encouragement.
Kind regards,
[Your Name]
Don't take the easy way out when it comes to quitting your job. Keeping strong professional ties will serve you well in the future, whether you're looking to network, seek career advice or referrals from old managers, or hang onto your work friends.
And at the very least, resigning honestly and respectfully is simply the right thing to do!
Go back to the guide
The Ultimate Guide to Resigning [+7 Resignation Letter Templates and Examples]
Everything you need to know about resigning, plus a selection of templates and examples for different situations.
NaviGator
Course Finder Questionnaire
Step 1 of 5
What is your motivation to study?