Nutritionist job description
Let's get real. Job information online can often be overly optimistic — conveniently glossing over the raw bits. But when you're making decisions about your future, you need all the facts.
That's why we anonymously surveyed nutritionists about their job, with hopes of getting an honest insight into what it's really like.
While we did our best to ensure respondents were Australians and verified their job titles with proof of employment, we can't guarantee complete accuracy — or that your experiences in the field will reflect theirs. So, we suggest that you take these insights as a guide only and try to talk to people in the field before making an important decision.
Nutritionists help clients improve their diet through specific nutrition programs and aim to improve overall health and wellness, including physical and mental health. They design and curate dietary plans for their clients using their nutrition knowledge to boost their health and better educate them on good nutrition and a balanced diet.
Tasks and responsibilities for a nutritionist
So, what does a nutritionist do? A nutritionist's duties can include:
Assessing clients' needs and goals 
Creating meal and diet plans
Educating clients in nutrition and food preparation
Monitoring client progress and adjusting schedules as needed
Working with data relating to people's nutritional needs
Recommending food supplements 
Promote healthy eating and weight loss if necessary
Educating clients on macronutrients
How to become a nutritionist
Although not strictly required, most employers will want you to have a qualification in nutrition to consider you for a position. A completed undergraduate degree qualification or equivalent is also necessary to become a certified nutritionist.
Study

If you study nutrition at a TAFE or Registered Training Organisation (RTO), you gain the skills needed to begin a nutritionist job. A qualified nutritionist will have better job prospects and a more promising career path.

Apply to join the NSA Voluntary Register of Nutritionists

There are no Australian government regulations for the nutrition industry, and as such, organisations like The Nutrition Society of Australia have a voluntary register to distinguish nutritionists with credentials.
Pathway options
Becoming a nutritionist could be the gateway to other career opportunities. In this growing industry, diverse and specialised health professional roles are aplenty.
Some career pathways could be:
Senior
Diabetes educator

Most common qualification: Graduate Certificate in Diabetes Education and Health Care (V12936)
Explore related qualifications
Bachelor of Health Science
This qualification provides strong foundations and accreditation in nutrition through studies in biological and social sciences subjects.
This bachelor's degree includes nutritional biochemistry, weight management, clinical nutrition, dietary planning, sports nutrition, nutritional physiology research, and public health nutrition.
The course duration can be three years (full-time) to eight years (part-time) and a blended learning format. There is flexibility in study options in both time and location, and payment plans are available for tuition fees.
Course prerequisites are dependent on the course provider. Enquire about a course to find out more about becoming a nutritionist.
1 providers offer this course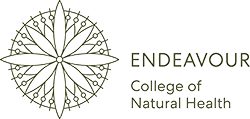 Diploma of Nutrition and Dietetics for Personal Trainers
Study method
In-class
Online
This course is a carefully developed course programme encompassing two nationally recognised qualifications and four industry-leading certifications across both training and nutrition. This qualification will help you develop the skills and knowledge to become an expert personal trainer who can give clients nutritional advice.
With 24 months to complete the short courses, your online learning is self-paced, and you can enrol at any time. Course content is delivered online and in a blended format, and multiple payment options are available for course fees. Enquire to find out more.
6 providers offer this course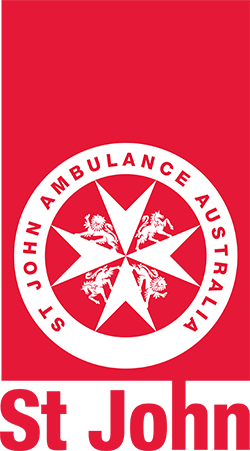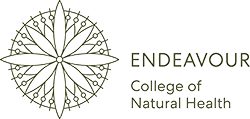 Related subjects
Jobs in the health and wellness sector come in many forms. Depending on your goals and dreams, there is a perfect fit for you in this exciting industry.
Some other subjects to explore:
Related articles
If you feel like a role as a nutritionist is right for you, you can access everything you need to know from a catalogue of resources. Start with this article:
Reviews
Reviews are from Australian workers with this job title or a very closely related one.
Is this your job title?
Share your thoughts and help people decide if this job is right for them.
Amazing that I can help clients reach their nutrition goals.
What are the best parts of the job?
Talking to clients and helping them achieve their goals.
What's the most challenging part?
Time management and staying on top of tasks.
Qualification
Bachelor's degree
Organisation size
20-199 employees
Specialisation
Eating disorders
Enjoyable, helpful career.
What are the best parts of the job?
Being able to make a positive difference in someone's life and help them.
What's the most challenging part?
Finding new clients and building those crucial relationships.
Qualification
Bachelor's degree
Organisation size
5-19 employees
Love interacting with both my clients and colleagues.
What are the best parts of the job?
Working with my colleagues and seeing my patients happy.
What's the most challenging part?
Getting everything done by the set time frame.
Qualification
Bachelor's degree
Organisation size
20-199 employees