Published December 18, 2020
Enrolled Nurse vs. Registered Nurse: Who's Who?
Published on December 18, 2020
Updated on June 4, 2021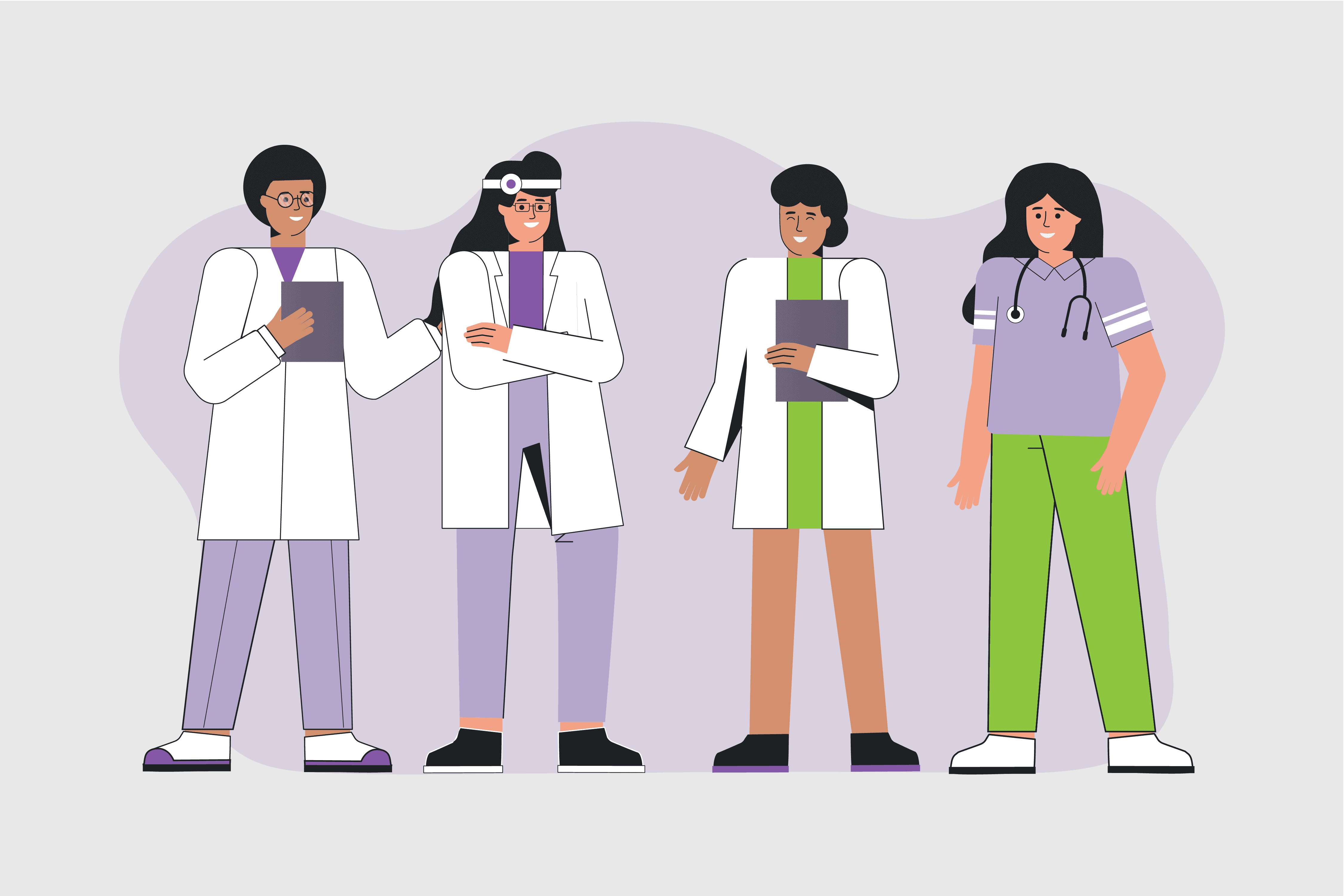 Nurses are integral to our healthcare industry. This fulfilling and dynamic role can take on several profiles within numerous situations, allowing this career pathway to suit many different types of people.
A nurse's primary responsibility for supporting and improving the lives of those in need has made this job even more critical in today's society. Nursing employment opportunities are rising at all levels of entry to support Australia's ageing population.
The two main types of nurses that you'll come across in your research are 'enrolled' nurses and 'registered' nurses. In this article, we will compare the main differences between these two roles to help you paint a clearer picture of what a career in nursing care can look like for you.
---
What is an enrolled nurse?
An enrolled nurse is someone who has, at a minimum, completed a Diploma or Advanced Diploma of Nursing via a registered vocational education provider (e.g. TAFE).
They are a significant part of a medical team responsible for the care and monitoring of patients. However, enrolled nurses are required to work under the supervision and direction of a registered nurse.
Enrolled nurses are second-level nurses, meaning that although they fall under registered nurses, they can experience both direct or indirect supervision. Hence, their competency of patient care and nursing duties are not lacking.
Think of enrolled nurses as the 'doers' of the nursing duo. They are the people who administer and apply the correct treatment, medicine and personal care, as outlined by their superiors.
Enrolled nurses can work in:
Specialist clinics
General medical practices
Hospitals (surgery units, psychiatric units, general care)
Enrolled nurses are in demand all over Australia, with the most employment opportunities in Victoria, New South Wales and Queensland.
Employment hours are also very flexible, with over half of current workers, 57%, working part-time. This allows for more time to be put aside for personal passions and endeavours.
$55,900
average salary for an enrolled nurse
The average salary for an enrolled nurse sits at $55,900. The majority (66.7%) of enrolled nurses have completed either a Diploma or Advanced Diploma of nursing, while a smaller percentage have completed a Certificate III and undergone extensive work experience.
---
What is a registered nurse?
A registered nurse is someone who has completed their full degree qualification and registered with the Nursing and Midwifery Board of Australia (NMBA). After extensive work experience, registered nurses can specialise in specific areas of nursing, such as aged care, or becoming a clinical nurse specialist.
Registered nurses are first-level nurses and often become responsible for a healthcare team of enrolled nurses and nursing assistants.
Due to registered nurses being more involved with the development of treatment plans, patient-nurse communication is critical.
$70,000
average salary for a full time registered nurse
Much like enrolled nurses, registered nurses can work both full time and part-time, allowing for flexible working hours. The average salary for a full time registered nurse is $70,000.
According to seek, employment opportunities will continue to grow by 11.7% in the next five years. These working opportunities are available all over Australia, particularly in Victoria, NSW and Queensland.
To become a registered nurse, you need to complete a Bachelor's Degree in Science (Nursing) or a Bachelor of Nursing. For those who have already completed a relevant Bachelor's, completing a Masters of Nursing (Graduate Entry) is possible.
To legally practice, successful graduates must register with NMBA.
NaviGator
Course Finder Questionnaire
Step 1 of 5
What is your motivation to study?
---
Which one is for me?
Both enrolled and registered nursing careers are exciting and fulfilling, with the ability to offer both financial stability and flexibility. However, as you can see, they require varying levels of education and lead to different responsibilities that may suit some more than others.
If you're leaning towards following the career path of an enrolled nurse, you:
Only have to complete a Diploma or Advanced Diploma of nursing to get started (2 years full time)
Get to work within a team under supportive supervision from a more experienced registered nurse
Will be mostly responsible for the day-to-day patient care responsibilities (bathing, feeding, administering medication)
If you're leaning towards becoming a registered nurse, you will:
Complete a relevant Bachelor's degree (3 years full time)
Lead and support a team of nurses to provide the best patient care
Become more involved with the development of treatment plans, rather than just implementing them
Foster a rapport with your patients and their families to best explain and monitor their care and recovery
Nursing is an incredibly fulfilling and exciting career, no matter which level you choose to enter the industry. With the demand for nursing professionals growing and many education pathways available to you, it's the perfect time to start.
Ready to take the next step in your nursing career?