Updated on September 3, 2021
Why Upskilling Is The Best Way To Stay Successful In A Modern Workplace
Published on May 16, 2019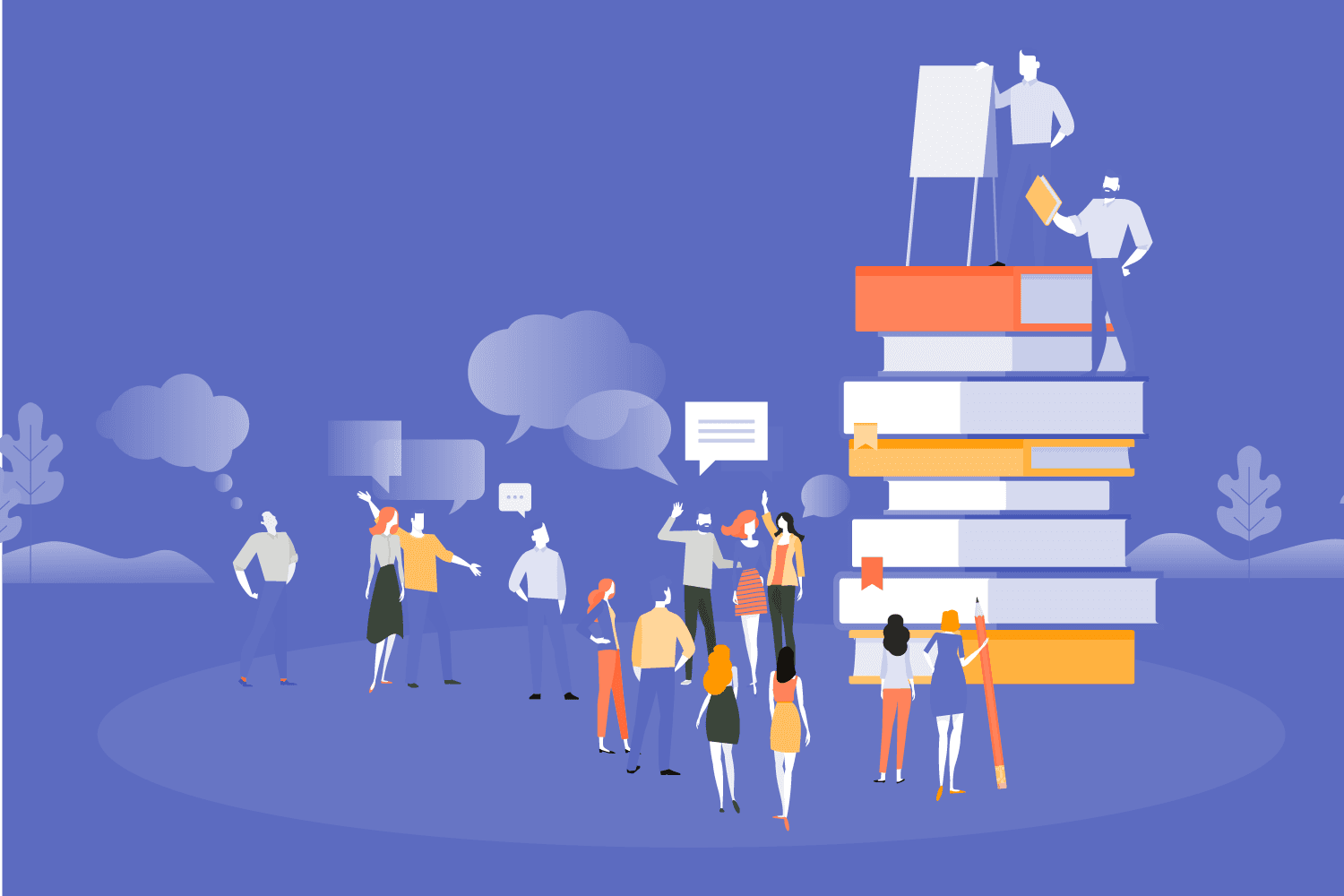 The average Australian will hold 10 jobs before the age of 40, and will often work more than one job at a time in order to make up full time or more hours. We are living in a society that is increasingly valuing lifelong learning and personal development as a part of our careers, and upskilling is a crucial part of that.
There are a number of reasons that people choose to upskill, but generally, upskillers have one of the following:
For professional development
To learn new skills after a career break
A survey by Deloitte suggests that diversity and flexibility are crucial in the workplace.
Source: Deloitte
Upskilling to change careers
In the modern workplace, many people will change not just jobs but also careers – this indicates the growing need to learn new skills and abilities to fill our own skills gaps. Changing careers means learning new technologies and skill sets that previously weren't a focus of a former career. Skills training can be crucial to the success of a new career, both in attaining a job and in future promotions.
3% of millennials see themselves leaving their current workplace within 2 years.
Source: FYA Report
Upskilling for professional development
With the noticeable change of pace in modern workplaces, it helps to keep abreast of new roles and training programs that can help you progress and equip you with a competitive advantage. For example, this may be particularly relevant for mature workers who have been in an industry for a long time. With digital skills and digital fast becoming a compulsory part of workplaces, many find themselves feeling like they need some online training.
There are a variety of professional development areas – not limited to artificial intelligence and digital training. Healthcare professionals may want to undergo training programs that will teach them about other specialties, or pursue micro-learning opportunities. Upskilling is also vital when it comes to the merging of industry areas. Taking IT as an example, industry professionals will need a sound understanding of data science and analysis, or even the fusion of health and IT – this is where a single unit plays a major part in ensuring that professionals are equipped with the knowledge they need to keep up with changes in their industries.
Depending on which area your current role is in, you may be interested in subjects such as:
Personality and Social Psychology
Data wrangling
Data exploration and visualisation
Evaluation in public health
Health economics
Upskilling for personal development
People who undertake education for personal development are those who value learning content for the sake of knowledge itself. Single units, short courses and training programs are hugely beneficial to personal development learners, as they offer the ability to grow knowledge in specialised skill areas, and develop essential knowledge without committing to a full degree or course.
Single units are becoming increasingly popular as universities open up their degrees and enable eligible people to take a single subject from a degree program, allowing students to build on their skill set and industry-relevant knowledge, without having to undertake an entire postgraduate course.
There are also a variety of single units that teach or encourage soft skills, which can be used for personal development in volunteering or other non-work related situations. Courses include:
Introduction to Psychology
Programming Foundations in Python
Introduction to Databases
Accounting for Health Care Managers
Safety and Quality Health Care
A survey of Generation Z workers found that 91% view professional development as an important element when choosing an employer.
Source: Robert Half & Enactus Report
Skilled workers looking to get back into the workforce
It's not uncommon for old jobs to merge into completely new roles, in light of the rapidity of change, so entering back into the workforce after a break can often require a development plan. Understanding areas like data science, social media, the digital transformation of our health sciences systems and the new roles that these areas have created, can often mean that single units will ensure that not only are you prepared for your new job, but help future-proof your position in the company.
Which industries need workers to upskill?
Realistically, every industry can improve employee engagement by investing in upskilling staff, especially in a society where people are likely to move through multiple jobs both in their current industry and into new industries in the future.
Monash Online offers single units for some of the most popular and emerging industries in Australia including:
Health
A single unit in health can provide tailored, practical knowledge to assist in the progression of a career in this industry. For many health care careers, additional skills such as management or health economics are compulsory if an individual were looking to qualify for a promotion. For example, if someone were to more from a clinical background into a public health role, a single unit can assist them in growing the knowledge is vital areas such as health trends and issues that affect public health as a whole, such as epidemiology or biostatistics. Single units can also assist those in management positions within a hospital setting, but are not from a professional health care background – by completing a mini qualification, individuals are able to develop specialised skills for example in Safety and Quality in Health Care, and further advance their career.
Psychology
A single unit in psychology is particularly useful for those in a corporate or human-related job that requires an understanding of human behaviour. For instance, jobs such as HR, UX/CX design, marketing, teaching, health, or law enforcement. Applying insights from psychology to your current job can make you a more effective communicator and motivator. It can allow you to expand your influence in your current role or opening up new progression pathways.
Those working in psychology can use online study to keep up with changes in the field.
Data science
Though data science is a relatively new field, the relevant skill set is prized across a wide variety of companies and industries as big data becomes an increasingly critical tool for business. The ability to analyse and extract knowledge from data sets is valuable in many jobs across the business, government, and social sectors, whether that's finding actionable insights, making predictions, or making decisions.
It is undeniable that upskilling for both professional and personal development is crucial to the success of any employee. Whether you want to improve your knowledge for your own sake or for the sake of future proofing your career, there is a single unit perfect for you via online learning.
Monash Online
Monash University is a leading Group of Eight university that offers unique 100 percent online learning in the areas of psychology, health and data science through Monash Online. With the flexibility of studying wherever and whenever it suits you, gaining a qualification for the next step in your career is within your grasp. Visit the Monash Online website to find out more.