Published October 27, 2020
I Don't Know What to Do With My Life: 9 Job Ideas for Career Changers Over 50
While we associate the phrase "I don't know what to do with my life" with teenage high school leavers embarking on the working world for the first time, there's no age limit on career uncertainty. Changing careers into your 40s and 50s is a real challenge, but there are plenty of financially secure, low stress, and fulfilling career paths out there.
Realising you aren't happy in your career, or that you no longer have a clear direction can be scary. You may feel like you don't have loads of time to retrain or gain experience to work up a new career ladder as a teenager would when starting their first job. As well, ageism can lead to resistance and even discrimination from potential employers. All this means that starting a new career will be one of the most challenging and emotionally draining tasks of our lives. The challenge becomes even harder if you aren't sure exactly what you want to do.
---
Considering Your Options
One of the best places to start when imaging your next career move is to think about what work you're suited to. This could mean thinking about your life purpose, making a list of things about your current career that aren't working for you, as well as a list of things that are working and you'd like more of.
Goal-setting may be useful. What would your dream job involve? Are you looking for a position that's more challenging and stimulating? One that will allow you to progress on the gains you've already made? Or are you burnt out by the challenges of your past careers and looking for a lower stress career for the coming decades?
Is your current career not financially rewarding enough? Or is the money okay, but doesn't allow you to make the kind of impact you're hoping to?
There's a range of options to suit all these scenarios. Some involve building on your existing career, interests, skill set, and experience, others may involve retraining and upskilling – which those in their 40s and 50s are increasingly ready to do. It's also worth remembering that you may have more useful experience and transferable skills for a range of careers than you think.
---
Discover Your New Perfect Career
This list offers career ideas based on five different needs you might have:
Careers for people who want a bigger challenge
Low-stress careers for people who are burnt out
Financially secure careers for people who want stability
Careers for people who want fulfilment
Dream jobs for people who want career progression
---
Careers for people who want a bigger challenge
Idea 1 – Self-employment
A lot of people who are unsatisfied with their working life are looking for more of a challenge. Self-employment is an opportunity for taking your own life and career into your own hands. Australian government data shows that entrepreneurial activity is higher among people in older age groups, likely because those in their 40s and 50s have had their entire life to accrue expertise and experience in a range of areas.
Self-employment can take many forms: from opening your own company or startup to taking on consulting, coaching, or freelancing work as a sole trader. Some of the most common industries for self-employment include:
There's a huge range of niches for successful people.
Self-employment can be tough. It involves a lot of things: making calculated risks, getting out of your comfort zone, working hard, knowing the ins and outs of your industry, and learning how to run a business. The payoff is the freedom to design your own path.
---
Low Stress Careers for People Who are Burnt Out
Burnt out by the 9-to-5? Or 9-to-late? Burnout can make you feel like you're in a rut, making it hard to get motivated and leading to procrastination. Over time, burnout is associated with mental health issues. There are many opportunities to change into something more fun, or slower-paced, allowing you to lead a better life.
Idea 2 – An Outdoorsy Career
One idea is to try taking your work-life outdoors. Jobs in tourism – such as outdoor activity guide (like teaching people to rock climb or scuba dive) or tour guide – allow you to show off the natural world to people on a life-changing holiday.
If you have a green thumb, jobs in gardening and landscaping will allow you to enhance the beauty of outdoor environments. Park rangers also work in breathtaking environments, helping to conserve Australia's unique plants and animals, parks, and waterways, often interacting with interested visitors.
Idea 3 – A Career With Work/Life Balance
Another idea is to work in sectors that will allow you to leave work at work and enjoy your leisure and family time. These jobs may be amenable to part-time or casual employment, or flexible work arrangements such as working from home, allowing workers to take control of their daily lives. Many administrative, bookkeeping, IT, and technical roles don't tend to bleed into personal time. General roles in community organisations require time-limited, low-stress commitment with the added bonus of being able to help out the community in direct, tangible ways. These include:
Schools
Zoos
Libraries
Museums
Sports clubs
You could take on roles such as:
Crossing guard
Book shelver
Visitor information guide
Coach
Exam supervisor
---
Financially Secure Careers For People Who Want Stability
Idea 4 – Financially Secure Employment
After decades of work, you may feel as though you need a career that will offer solid employment opportunities, enough money, and good superannuation and benefits. There is a range of options for financially secure careers.
Some roles include:
Both IT and trades offer secure jobs with good salaries. The idea of retraining to either of those industries may be overwhelming, but it is possible.
Mature apprenticeships are available to older people looking for experience in trades like construction, plumbing, electrical, and hairdressing. While it takes a few years to start to earn significantly above the minimum wage, these are skill shortage areas where life experience is looked upon favourably.
IT is similarly one of the fastest-growing industries in Australia, with average incomes above $80k. People with great tech skills can be employed in a wide range of industries across the world. There is a range of courses available for upskilling too.
Other potentially secure and lucrative careers include consulting (using the knowledge you've gained in your career to give business advice), and the wide variety of roles in the local/state/federal public service. Executive Assistant roles are well-paid and secure for people who've amassed great organisational, communication, and business skills over their careers. As well, if you're good with numbers and across the investment world, you could train as a financial advisor to give people advice on growing their wealth.
---
Careers for People Who Want Fulfilment
It's common for people to have thrived in competitive industries only to wonder: how does this help the world? There is a range of dream jobs to help you leave a positive mark.
Idea 5 – Work For a Non-Profit.
The non-profit sector needs people from a wide range of industries – communications, marketing, accounting, finance, IT, strategists, people who can raise money and raise awareness. Moving to the non-profit sector could be as simple as doing a similar job to what you're doing now, but for an organisation and a cause, you believe in.
Idea 6 – Turn Your Creative Hobby into a Career.
Maybe in your spare time, you've been an avid photographer, illustrator, or basket-weaver. Maybe you love writing or playing video games. One way to get greater fulfilment is to parlay those creative expression skills into a dream job. A range of creative roles are in high demand, pay well, and can form a full-time career. You can also sell items on websites such as Etsy or at markets as a side-hustle, with the potential for it to turn into a full-time gig.
Idea 7 – Teaching
Teachers give back by helping others learn important skills. You can teach what you've already learned over your career life in TAFE, or adult training environments, or train to teach a subject you love to secondary students. As well, there's a huge demand for early childhood educators; individuals who play a formative role in children's development and who reap the satisfaction of encouraging children as they learn and grow.
Idea 8 – Politics
If you have strong beliefs about how to improve the lives of those in your local area, state, or Australia-wide, you could enact important changes through involvement in political life. Just as the non-profit sector needs a wide range of professionals, so too do political parties and organisations. You could also work directly as a staff member for a politician, helping them to manage feedback from constituents, and get key messages across. This might also include managing their day-to-day life: from committee involvement, public event attendance, social media engagement, and media comments.
---
Dream Jobs For People Who Want Career Progression
Idea 9 – Office Jobs with Opportunities to Climb the Career Ladder
If you're getting to a stage where you'd like more responsibilities, higher pay, and a key role in mentoring and managing others, there are a range of professions where this progression can be made relatively directly.
Business analysts translate between technical teams and business teams. Basically, they understand what IT professionals are saying and doing, and they can communicate that to less-techy arms of the business so that both can collaborate productively. The position is a good starting point for a sequence of promotions to roles such as project manager, through to other management jobs in IT and business.
Financial analysts assess businesses by analyzing financial and performance data. They may produce financial plans and analytical reports and projections. As you gain seniority, there are pathways in a range of managerial roles, even executive roles like CFO. Although, at these levels, you may be expected to get further business qualifications while you work, such as an MBA.
Office managers are responsible for the efficient operation of administrative tasks in an office. They're involved in hiring and training admin staff, keeping detailed records, and managing the office budget. The office manager is a great role for people with existing admin experience, and something to work towards if you're new to administration. From there, office managers can be promoted into other senior managerial roles, human resources roles, or executive roles such as COO.
Trouncing Ageism on Your Career Journey
Although there are real barriers to moving into different careers in your 40s and 50s, there is a range of possibilities. Whether it's moving into a more low-key or challenging role, whether you use your existing skills or retrain to develop new ones, a career change can lead you to a more enjoyable, fulfilling work life.
If you're ready to embark on your career change, these tips will help you avoid ageism on your job hunt.
---
Career Change Later in Life — 3 Stories that will Inspire You
Dianne Doyle — Qualified Nutritionist (BHSc Nutritional Medicine)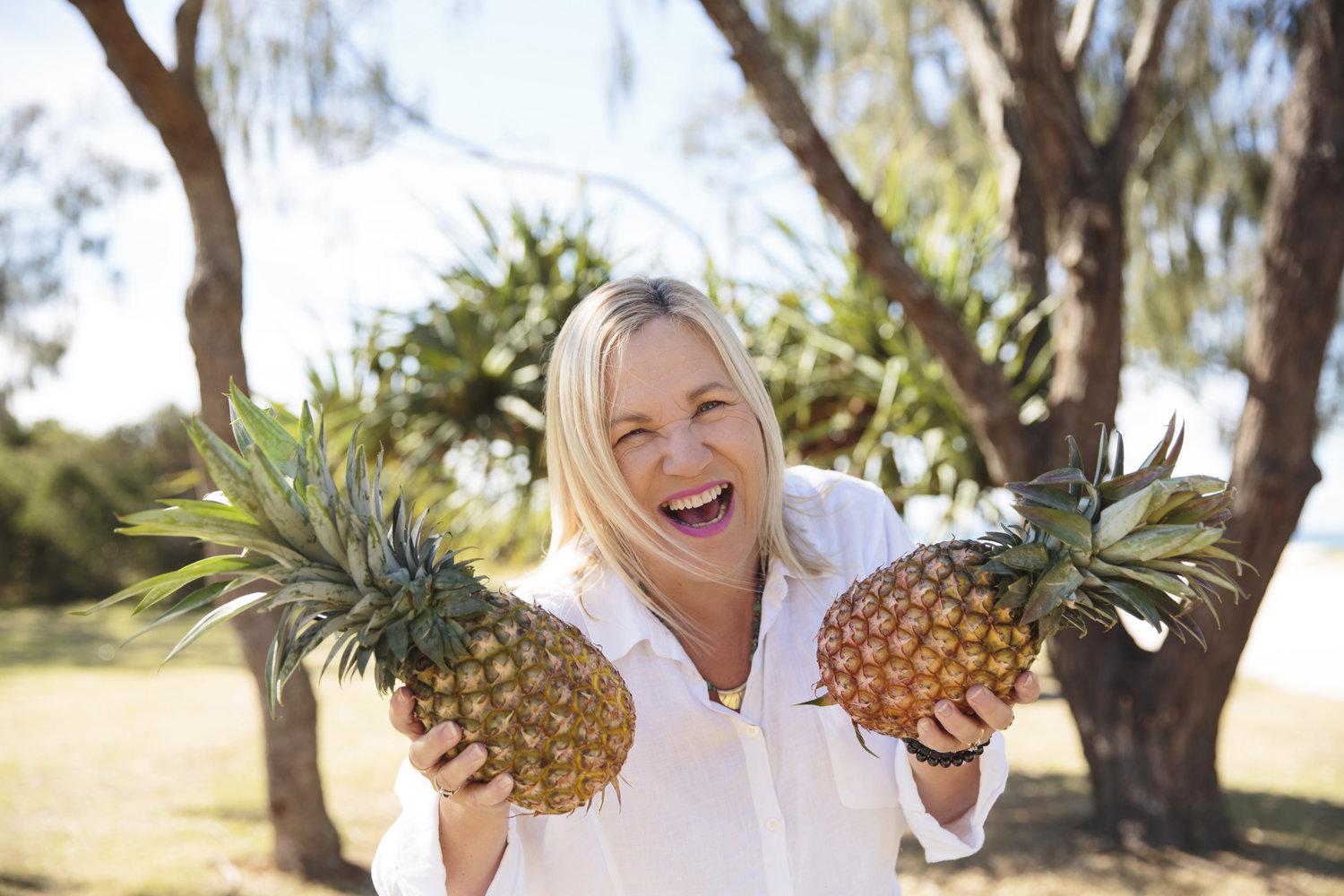 Before her career change to Nutrition, Dianne worked within the Allied Health industry on and off for about 20 years; making the switch to nutrition from aromatherapy about 5 years ago.
Dianne always felt super passionate about food, and finally decided to take the plunge and turn this passion into a career once both of her children moved out of home and the pressures of running a family household and working in a full-time capacity eased a little.
Although the transition from being a full-time professional to be a full-time student was a bit of a shock to the system at first, as she hadn't had the responsibility of the self-paced lifestyle and staying on top of content-heavy coursework for nearly 20 years, Dianne pushed through:
"I found that newer, more flexible ways of studying and online resources really supported my development and allowed me to keep pace with more tech-savvy students. I had basic MS Office Skills but rarely had to use much more than that before my switch, so that was a steep learning curve for me!"
After graduating 18 months ago, Dianne now has a client base that she sees in a clinical sense at Guidelight Psychology and Wellness in her consulting office. She also runs her own family-based nutrition consultancy, Food Prescription, where she teaches families and people who suffer from food allergies how to prepare inclusive meals for food intolerances.
"Being a Nutritionist has opened so many doors for me… Honestly, I really wish I'd made the transition sooner!"
Ted Richards — Director of Business Development at Six Park
In his previous life, Ted was an AFL footballer for 16 years with the Essendon Bomber and the Sydney Swans, making plenty of memories and life-long friends along the way.
After retiring from football two years ago, Ted moved into investment management. Although he's pretty much always loved football, Ted discovered that he also has other passions too, and investing is one of them.
"Football will always be a passion of mine, but the idea of a new challenge excited me too. Don't get me wrong, it also scared me as, to a certain extent, I was in my comfort zone with football. But I certainly had interests outside of football that I wanted to pursue."
As the average career span of a footballer is only around 5 years, Ted always knew that the statistics suggested that he should prepare for a new job if things don't work out at any moment. Whilst playing football, he went to university and completed a Bachelor of Commerce and a Masters of Applied Finance. He also did work experience the last four years of his career:
"This gave me great vindication that investing was the next career path for me. I prepared the best that I could, but I'd be lying if I said that I wasn't nervous about entering a new industry too."
The journey was a little bumpy:
"I failed a few subjects so it's not like it was easy or I was perfect. I had to make sacrifices and miss out on exciting events, which wasn't fun either. But I kept chipping away and I think that's what I'm most proud of, I didn't give up."
Ted is now the Director of Business Development at Six Park – an organisation that provides investment advice online, otherwise known as 'robo-advice'. He prides his career and his business on transparency in how it invests for its clients.
Kate Forsyth — Creative Director/Co-founder of Good Day Rentals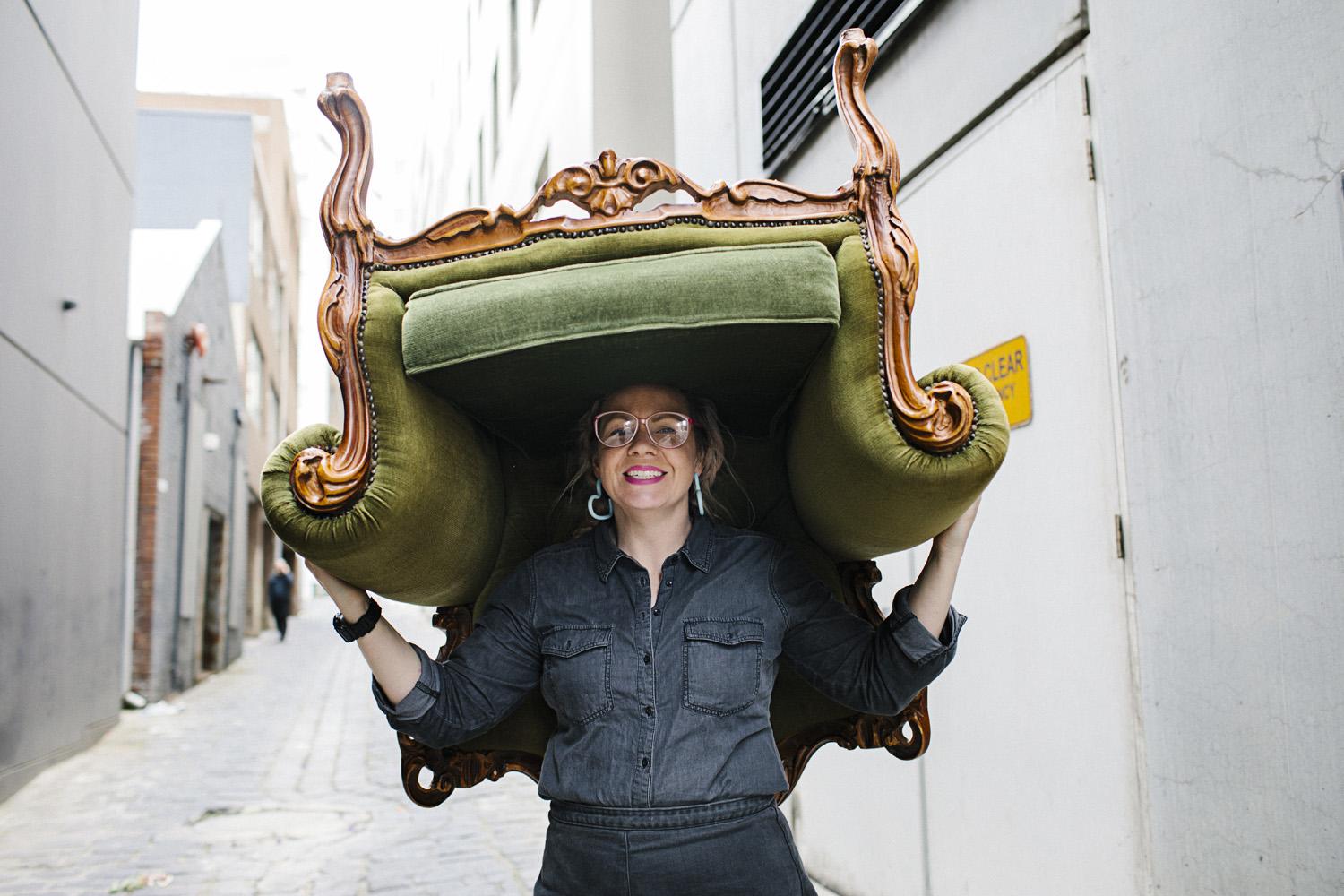 Kate was a corporate communications manager at ANZ, most recently working in banking until she left in 2015 at the age of 35.
She had always wanted to start her own business, and thought that her career would be as a communications consultant, however, she was lacking one important thing: passion.
When planning her own wedding in 2013, Kate decided that she wanted to hire vintage furniture but couldn't find anyone in Victoria that offered this specific service.
This gap in the market prompted Kate to begin her vintage-hire business 'Good Day Rentals', with her now-husband Dave.
Kate and Dave now have a warehouse in Sunshine West, with a part time studio assistant, and a pool of casual and contract staff who help. Kate is now a full time event designer and stylist and spends almost all her time seeing clients and working on designs as well as managing her marketing and business development.
"Our designs are quite unique, cutting edge and part of a real change in weddings particularly where people are doing what they want rather than cookie cutter, same same traditional stuff. So it's exciting to be part of and to influence with our work."
Dave is now the General Manager and has also taught himself to be a craftsman. He makes a lot of furniture and props that are used for event designs and in the Good Day Rentals giant hire collection.
"It's safe to say we have both had massive career changes – it's quite weird to see how different our lives are now to what they were when we met and both worked at ANZ for a time, with our romance kicking off via ANZ's internal chat tool!
Making a Career Change as an Older Adult: The Complete Guide
In this guide, we've compiled everything you need to know about changing careers as an older adult.
If you'd like to learn more about starting your career change, what it's like to be a mature-age student, picking a career path, or even writing career change cover letters, all the information you need is here.