Executive assistant job description
Let's get real. Job information online can often be overly optimistic — conveniently glossing over the raw bits. But when you're making decisions about your future, you need all the facts.
That's why we anonymously surveyed executive assistants about their job, with hopes of getting an honest insight into what it's really like.
While we did our best to ensure respondents were Australians and verified their job titles with proof of employment, we can't guarantee complete accuracy — or that your experiences in the field will reflect theirs. So, we suggest that you take these insights as a guide only and try to talk to people in the field before making an important decision.
So, what is an EA exactly? An executive assistant is in charge of many administrative tasks in a company and makes sure the office systems are running smoothly. They also often work closely with a senior member or whole team to support them so they can perform their role efficiently.
Tasks and responsibilities for an executive assistant
Each day as an executive assistant is different from the last. There are many responsibilities in this role, and they can vary depending on what kind of company you work for.
So, what does an executive assistant do? Executive assistant duties can include:
Managing the executive's or teams calendar
Making travel arrangements and planning events
Booking meeting rooms, scheduling meetings and taking minutes
Delegating tasks to other assistants
Preparing reports, presentations or proposals
Maintaining databases, filing systems and giving administrative support
Dealing with confidential and sensitive documents
How to become an executive assistant
Although credentials aren't generally required for a job as an executive assistant, you can take steps to make sure you are ready for the role and have the fundamental skills needed.
Work experience

Donating your time to the local community can be a great way to get some administration and office experience. This will look great on your CV when it comes time to apply for an entry-level position.

Study

Taking the time to study processes and skills in working in an office environment provides confidence in a role as an executive assistant. Courses like a Certificate III in Business BSB30120, a Certificate IV in Business BSB40120, or a Diploma of Business BSB50120 cover the essential skills and knowledge — and put you ahead of the rest in a job application process.
Pathway options
The skills an executive assistant needs to perfect the job effectively and the skills strengthened and honed over time in the job as transferable to many other roles. You could even be qualified for more senior positions in a company. 
Where a job as an executive assistant could take you:
Junior
Office assistant

Administrative assistant

Executive assistant
Explore related qualifications
An accredited course provided by TAFE or an RTO (registered training organisation) is an excellent way to strengthen your new career as an executive assistant. You can gain executive assistant training through a few different qualifications.
Certificate III in Business - BSB30120
Study method
In-class
Online
This course covers a range of business administration skills and reflects the role of people in jobs such as administrative officers, executive assistants and clerical staff. 
Some of the subjects covered in this course are focused on workplace health and safety, creating documents and presentations and working effectively in a team environment.
The average duration for the course is one year and can be studied full or part-time. It can be completed online or in class and may be eligible for course payment subsidies.
6 providers offer this course


Certificate IV in Business - BSB40120
Study method
In-class
Online
This course covers a basic and more comprehensive range of skills needed to be an executive assistant, such as critical thinking, communication strategies and human resources. Individuals who complete this qualification may have a supervisory role and be accountable for various performances. 
This course usually takes around a year, but it can be completed faster if you take it full time. You can study online or in the classroom, and payment concessions may be available for eligible students.
8 providers offer this course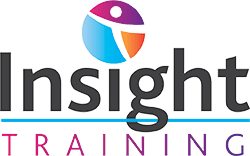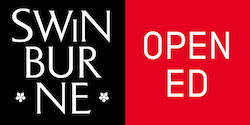 Diploma of Business - BSB50120
Study method
In-class
Online
This course covers fundamental and complex skills in various business services job roles. Learn about business operations, human resources, marketing, management, and leading and communicating effectively. 
This qualification is excellent for students who would like to advance their career path into team leadership and management roles and can be a pathway into major Australian universities.
The average duration for this diploma is a year. It can be taken part or full-time and is available for online learning with some providers. 
5 providers offer this course

Related subjects
Jobs that require exceptional organisation and great people skills aren't limited to a role as an executive assistant. Your innate soft skills and desire to create smooth-running processes are sought-after in many other careers, like:
Related articles
A role as an executive assistant might sound pretty perfect for you at this point, and if it is, here are several helpful articles and resources to help you on your way to your new dream job: