How to Become a Virtual Assistant | The Ultimate Guide
by Sabrina Sutton
Would you like to work remotely? Do you like the idea of having your own business? Would you like the freedom to work part-time or full-time? Starting a virtual assistant business may be the career move you've been looking for!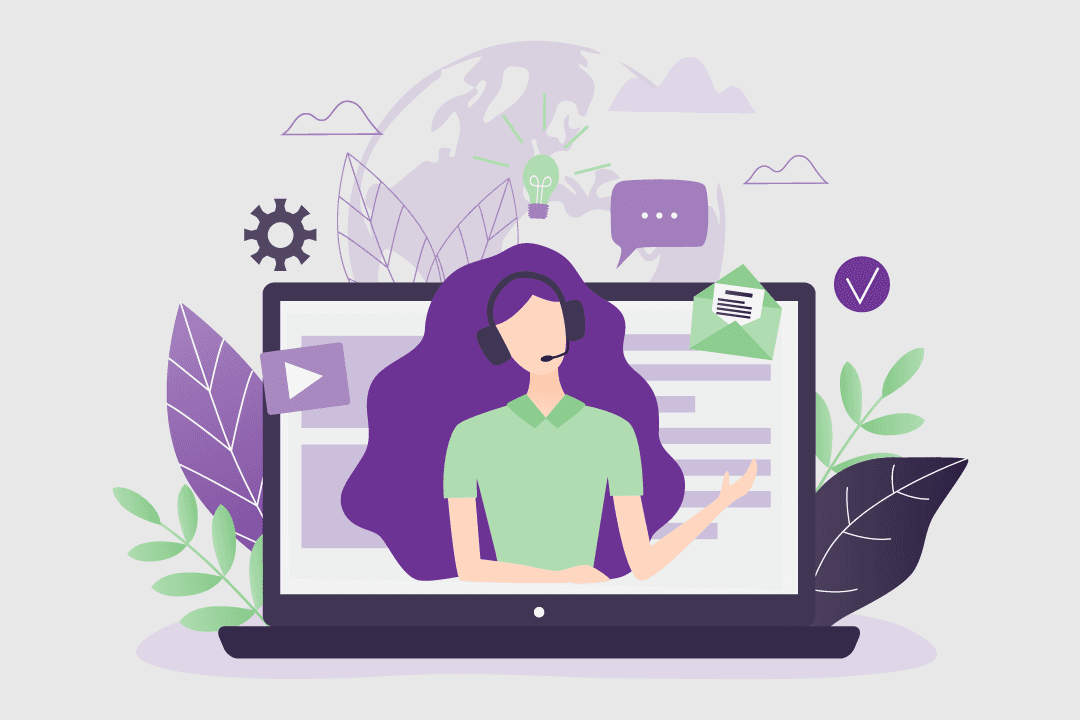 What is a Virtual Assistant (VA)?
A VA is someone who provides remote virtual assistance to a small business or entrepreneur. Business owners or entrepreneurs may seek virtual assistant services when they need extra hands on deck, but not another body on location.
This career is made possible with the advancements of technology, allowing people to share work, conduct meetings and generally, be an asset to a business, remotely. Virtual assistant jobs can vary depending on the client's needs and the individual assistant's skill set.
The most common jobs given to a VA are administrative tasks such as:
Scheduling appointments 

Completing routine documentation 

Proofreading

important business documents

Online filing 

Email management

Taking

phone calls

Basic

data entry

Customer support
Virtual Assistants are usually sole trading freelancers. Freelancers have complete control over what jobs they accept and what hours they work. Some projects allow for longer contractual work while others are only on a shorter 'as-needs' basis.
Industry 101
Virtual assistants generally get paid by the hour and depending on years of experience and skill set; the hourly rate may vary. 
On average

virtual assistants

earn $27.70/ per hour

Are their own boss

Can work with multiple businesses at a time

Can control how many hours they work
Depending on a VA's skill set or field of interest, they can be hired on by a client for a multitude of reasons. These tasks can be outsourced to a virtual assistant because they are technology-driven, and don't require much (if any) face-to-face communication!
Advanced-

Data Entry

Project Research /

Project Management

Content creation

(for

social media

, presentations etc.)

Client-hunting – seeks new potential business for the client
Working for Yourself
As a VA, you'll most likely be a sole trading freelancer who offers their services for an hourly fee to viable businesses. Before you start working as a new virtual assistant, you need to organise the details of your VA business. Details such as: 
Deciding your hourly fee

Deciding if you're going to work

full-time

or

part-time

(this may vary depending on the jobs you accept)

Registering for an Australian Business Number (ABN) from the Australian government

Setting up a business bank account in to which clients can deposit your pay 

Finding and landing your own clients
What's an ABN?
An ABN is an Australian Business Number that you need to register for when you decide to work as a sole trader. This number is unique to your business, and it's free to register via the Australian government website!
Finding Clients
How you find business as a VA can vary. Some choose to look for work on job listing websites and apply online like any other job – with a cover letter and CV.
Others create profiles on sole-trader or freelancer websites, such as Upwork or TaskRabbit. Individual skills, experience and past-client ratings are published on the profiles where potential clients seeking virtual assistance can see, allowing them to contact the VA directly if interested in their services.
A Home Office
In Australia, the most common salary for a Data Entry Operator is between $40K and $50K. Most office support roles such as data entry officer are employed on a part-time or full-time basis with independent contract work done on a casual basis. Data entry roles are most prominent metropolitan cities such as Melbourne, Sydney, Brisbane and Perth. 
Becoming a Virtual Assistant
Most virtual assistants are hired to support businesses through administrative tasks. For this reason, completing a qualification in Business Administration is a great idea!
A Certificate or Diploma in Business Administration will equip you with all the necessary skills required to assist a business. You'll learn skills such as:
How to write complex work documents

Spreadsheet creation and completion

How to coordinate business resources

How to organise business activities (

calendar management

)

How to process Payroll and other financial activity

Excellent

communication skills
If you want to specialise in a service, (e.g. search engine optimisation (SEO) or social media presence), completing a nationally recognised qualification for these skills will help build your business legitimacy!
Ready to take the next step?
Becoming a successful virtual assistant is possible, especially with some training. Whether it's to earn some extra money or to start your own full-time online business, VA work can be exciting, challenging and best of all – flexible!