Published 29 Apr 2021
20 In-Demand Jobs in Australia: What Jobs are Most Needed Post-COVID 19?
---
Kickstart your career in 2021! Find out which post-COVID 19 jobs are in the highest demand in Australia.
---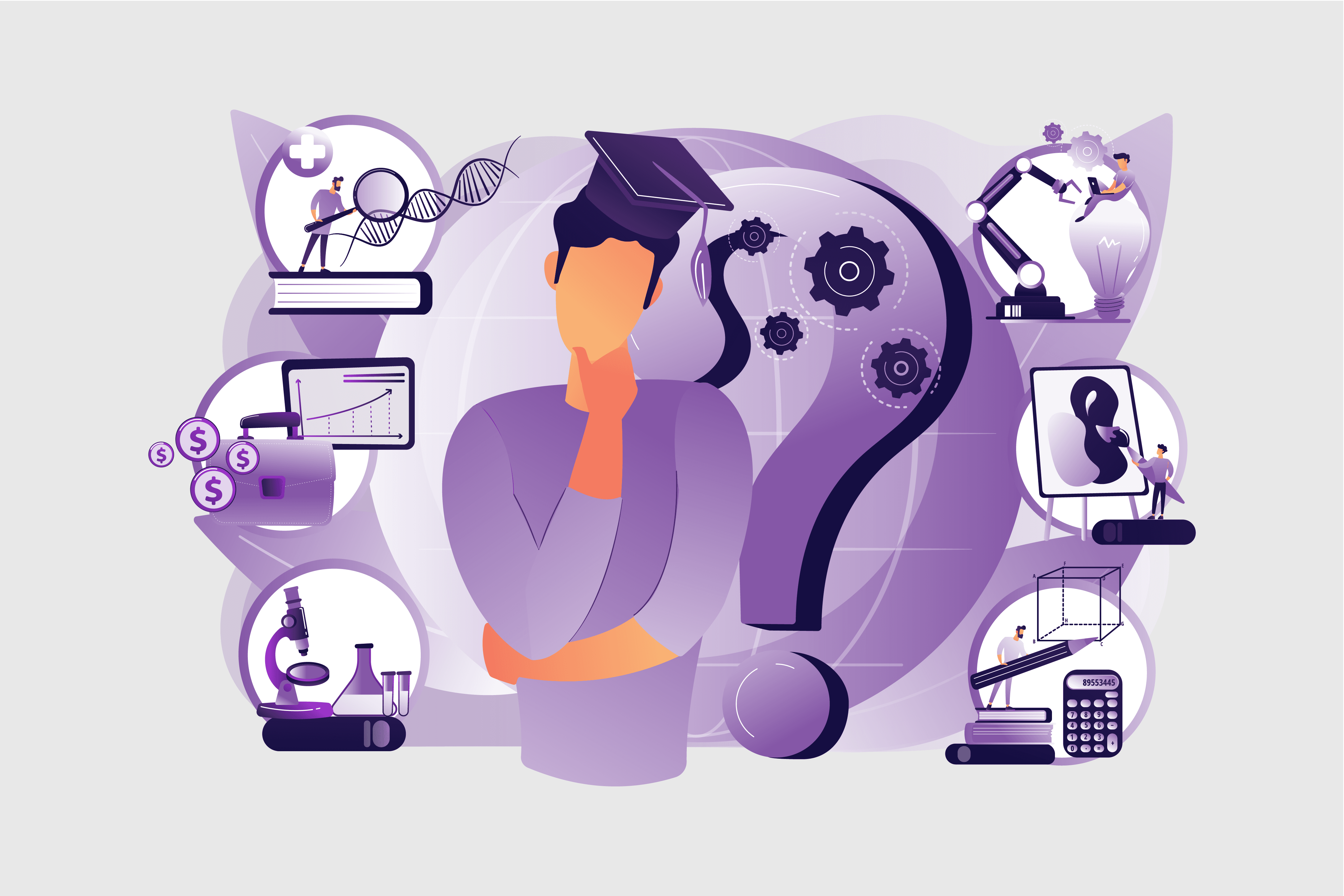 As the economic effects of COVID-19 continue, many Australian job seekers want to know which in-demand jobs can offer resilience and a secure future.
The post-pandemic work economy has left many people feeling stagnant and unsure. As job roles shift and industries rebuild, concerns over job security are at an all-time high. That's why it's imperative for job seekers to understand which occupations are in demand and can offer them both future job security and a steady income. 
If your job has been affected by the pandemic, it makes sense to plan your next move cautiously. A great place to start can be assessing which parts of the labour market are showing resilience and high demand for workers. 
See how we used government data to derive this list.
---
The top 20 in-demand occupations in Australia's post-pandemic recovery
| Occupation | Size | Median salary | Qualification |
| --- | --- | --- | --- |
| 1. Registered Nurses | 298,354 | $99k | Bachelor |
| 2. Aged and Disabled Carers | 221,390 | $65k | None |
| 3. Programmers | 153,701 | $104k | Bachelor |
| 4. Secondary School Teachers | 148,301 | $99k | Bachelor |
| 5. Storepersons | 134,227 | $54k | None |
| 6. Solicitors | 94,454 | $85k | Bachelor |
| 7. Plumbers | 90,786 | $98k | Certificate III |
| 8. Management Consultants | 89,657 | $107k | Bachelor |
| 9. Gardeners | 86,772 | $55k | None |
| 10. Human Resource Managers | 75,127 | $128k | Diploma |
| 11. Delivery Drivers | 72,527 | $52k | None |
| 12. Security Officers and Guards | 60,270 | $68k | None |
| 13. Database and Systems Administrators, and ICT Security Specialists | 50,527 | $100k | Bachelor |
| 14. Supply and Distribution Managers | 48,698 | $130k | None |
| 15. Other Information and Organisation Professionals | 48,603 | $98k | Bachelor |
| 16. Intelligence and Policy Analysts | 36,620 | $94k | Bachelor |
| 17. Psychologists | 36,142 | $96k | Postgraduate |
| 18. Welfare, Recreation and Community Arts Workers | 36,088 | $71k | Diploma |
| 19. Enrolled and Mothercraft Nurses | 34,772 | $74k | Diploma |
| 20. Other Building and Engineering Technicians | 34,332 | $146k | Certificate IV |
1. Registered nurses
Registered nurses are senior medical professionals who provide medical care to their patients in collaboration with doctors, junior nurses and other medical staff. They help design, implement and observe care plans for patients or clients while maintaining critical medical and administrative records.
Responsibilities
Recording patient medical histories
Maintaining medical facility records
Monitoring patients (treatments, activities, procedures)
Collaborating with other medical professionals
Evaluating, diagnosing and administering treatment
Skills
Recording patient medical histories
Maintaining medical facility records
Monitoring patients (treatments, activities, procedures)
Collaborating with other medical professionals
Evaluating, diagnosing and administering treatment
---
registered nurse
median salary
---
Responsibilities
Administering health and medical treatment
Maintaining hygiene practices
Preparing food/domestic duties
Monitoring health
Documenting and updating records
Skills
Teamwork
Initiative
Planning and organising
---
aged or disabled carer
median salary
---
3. Programmers
These programmers design, develop and test code for software and applications according to user requirements and system specifications. 
Responsibilities
Modifying the software to improve performance
Writing and testing code
Testing systems functions
Developing information and communication models
Designing websites and apps
Skills
Innovation
Initiative
Digital engagement
Reading
Want to crack a programming career?
Find the right training to start or progress in your career.
Find Programming Courses
4. Secondary school teachers
High school teachers work with students, generally aged 12-18. They develop and execute teaching plans, administer tests, and guide students through their educational and social journeys. 
Responsibilities
Developing teaching objectives
Planning activities
Applying teaching methods and models
Evaluating student work
Governing student behaviour
Communicate with families, students and other teachers
Skills
Teamwork
Initiative
Intuition
Reading and writing
Oral communication
---
secondary teacher
median salary
---
5. Storepersons
This role encompasses both administrative and customer service tasks involved in the running of a store. Storepersons ensure the stock and appropriate records are well maintained and help customers with any queries or questions. 
Responsibilities
Distributing materials to employees or customers
Receiving shipments
Managing stock and inventory
Selling goods and services
Keeping store and inventory records
Maintaining operational records
Skills
Teamwork
Communication
Problem-solving
Customer service
Interested in the world of retail?
Find the right training to start or progress in your career.
Find Retail Courses
6. Solicitors
This legal role focuses on helping clients with their day to day legal matters. They provide advice and planning services for legal issues.
Responsibilities
Represent the interests of clients in legal proceedings
Provide legal advice to clients
Prepare legal documents
Researching relevant legislation
Drafting legislation and regulations
Skills
Planning and organisation
Reading
Writing
Communication
Problem-solving
Interested in becoming a solicitor?
Find the right training to start or progress in your career.
Find Legal Courses
7. Plumbers
Plumbers assess and fix all piping and fixtures within structures that need a water supply, sanitation, or heating and air conditioning systems.  With demand rising steadily, especially across Victoria and NSW, it's never been a better time to become a plumber.
Responsibilities
Installing piping
Inspecting pre-existing plumbing systems, fixtures and worksites
Recording operational and environmental data
Estimating material requirements
Measuring materials for installation
Preparing budget costs
Skills
Construction
Planning
Organising
Problem-solving
Keen on a job in the plumbing industry?
Find the right training to start or progress in your career.
Find Plumbing Courses
8. Management and organisation analysts
Also known as management consultants, these analysts work with managing directors to assist organisations in developing better business structures and processes to help solve any organisational issues. 
Responsibilities
Analyse and evaluate current business systems and structures
Assist in change implementation
Assist and encourage the development of strategies aimed to improve customer satisfaction
Analyse existing business operations and propose methods to resolves issues
Skills
Analytical problem solving
Communication
Time management
Autonomy
Information technology
---
management consultant
median salary
---
Interested in management consulting?
Find the right training to start or progress in your career.
Find Management Courses
9. Gardeners
Gardeners maintain the health, design and safety of land and greenscapes. This involves using machinery, chemical treatments and knowledge of flora lifecycles to help keep growths healthy. 
Responsibilities
Operating ground maintenance and repair
Cultivating lawns
Irrigation
Maintaining equipment
Designing, planting and maintaining greenery
Treating flora with chemicals
Skills
Machinery management
Horticulture knowledge
Teamwork
Intuition
10. Human resource managers
Human resource managers use effective people management to help the organisation gain a competitive advantage. They aim to aid both the wellbeing of the organisation's employees while maximising their performance. 
Responsibilities
Liaise between department to improve function and communication
Supervise employees
Communicate organisation policies
Recruitment
Negotiate labour disputes
Maintain staff records
Data analysis
Skills
Communication
Administration
Planning
Organising
Intuition
Innovation
Teamwork
Like to see people flourish at work?
Find the right training to start or progress in your career.
Find HR Courses
Healthcare and social assistance forging ahead
Identified as the most resilient industry, healthcare and social assistance industries are booming, and workers are in demand now more than ever. 72.5% of occupations within this industry have returned and exceed their pre-pandemic levels of job vacancies. 
The effects of COVID-19 have shifted a tremendous focus on health and wellbeing. As a result, demand for health services has risen. Roles that are experiencing the most growth post-pandemic include:
---
Indigenous health workers
Nurse educators and researchers
Massage therapists
---
Our data
This occupation list has been curated based on authoritative job growth data surrounding the COVID-19 pandemic. 
Although the National Skills Commission has a list of the top 20 most resilient occupations, lots of occupations that made the list don't employ that many people. So they have good relative growth (expressed in a percentage), but that doesn't necessarily mean there are actually lots of job openings.
For this list, we looked at objective growth (expressed as the total number of new jobs). While we don't yet have access to these objective growth numbers, we can look at the 'total number of people employed in November 2020' and the 'overall resilience score'. By looking at occupations that already employed large numbers of people, and that are growing strongly post-pandemic, and that were scored as 'resilient', we can find the most in-demand jobs in Australia.
The resilience score referenced above is a scale designed to determine job growth within a given industry objectively. Three factors determine an occupation's score:
Job growth pre-COVID
How job employment was affected by COVID-19
How job growth has recovered (or is expected to recover) post COVID-19
---
Occupations are given a score out of 5 for each of these three factors (maximum score is 15). An occupation with a resilience score of 13 or above is considered very resilient. All of the occupations in this list scored 13 or above.
COVID-19 and the last year don't have to stall your plans to land a new job. By following the data, you can choose an industry resilient in the face of the pandemic's uncertainties. Choosing an occupation that is projected to provide job opportunities will provide you with job security and peace of mind.
As more industries experience skill shortages, it's the perfect time to learn more about your education pathways! Stand out in 2021 by upskilling, or change track with reskilling and do something you've always wanted to.