---
Published 6 Apr 2020
Top Careers in IT: Your Complete Career Guide + Salaries and More
---
Browse Courses
---
Published 6 Apr 2020
Top Careers in IT: Your Complete Career Guide + Salaries and More
---
---
Browse Courses
---
IT is fast becoming one of the most in-demand industries in Australia and is predicted to only continue to grow as technology advances. Read this guide to check out the range of IT careers that you can undertake in the fast-growing industry of information technology.
---
In today's generation, businesses and life itself can't operate without computers and information systems. With the rapid growth of the internet and artificial intelligence, as well as increasing demand for cyber security and computer science specialists, a career in information technology is one that will always be in demand.
Careers in Information Technology are wide and varied, with positions to suit all types of people. Ranging from software development to data science, to cyber security and programming.
If information technology sounds like the career for you but you'd like to know more about it, this guide can provide you with the information you need to make an informed decision about what type of IT career you'd like to pursue.
The most popular questions asked by those wishing to go into IT include:
What is information technology?
What are ICT skills?
What is Cyber Security?
How to get into Cyber Security?
How to become a web developer?
What does a software engineer do?
How to become a software engineer?
---
Since there are so many options for careers in IT, it's just a matter of picking a career path that's right for you.
This guide will cover:
Ready to get started? Let's dive in!
What is information technology?

---
Information Technology (or IT) can be defined as the development, maintenance and use of systems on computers and other technology. Generally in IT, you apply technical knowledge to solve any business or organisational problems.
IT careers can be broken down into four categories:
---
IT support technicians

Provide support troubleshooting with any technical issues such as software problems, computer systems crashes and maintenance of IT infrastructure.

IT security

Responsible for the cybersecurity of an organisations network and IT infrastructure, implementing policies and procedures to ensure optimal integrity of databases and systems, backup, reliability and performance.
Database and systems administrators

Focus on the broad picture of the network system in an organisation, encompassing all aspects of the databases and systems.

IT Business and systems analysts

Work with businesses to formulate specialised systems requirements, develop plans and documentation, review and evaluate systems, and design and modify user's needs based on the requirements of the company.
Statistics and Industry Information about IT
---
Job Growth
---
IT careers are predicted to continue to moderately grow, but demand for specialisations within Information Technology such as web development and cyber security are helping the industry to grow at a much stronger rate.
Average Salary
---
Majority of IT salaries are above the typical median full time salary of $55,000. Dependent on your experience and qualifications, most IT careers start at $60,000.
---
typical salary
IT Security
---
typical salary
Database and Systems Administrators
---
typical salary
IT Business and Systems Analysts
---
Other Job Statistics
---
IT Professionals are generally middle aged, with majority of the workforce aged between 45-55.
Information Technology continues to be a more male-dominated workplace, with only 21% of the workforce being female.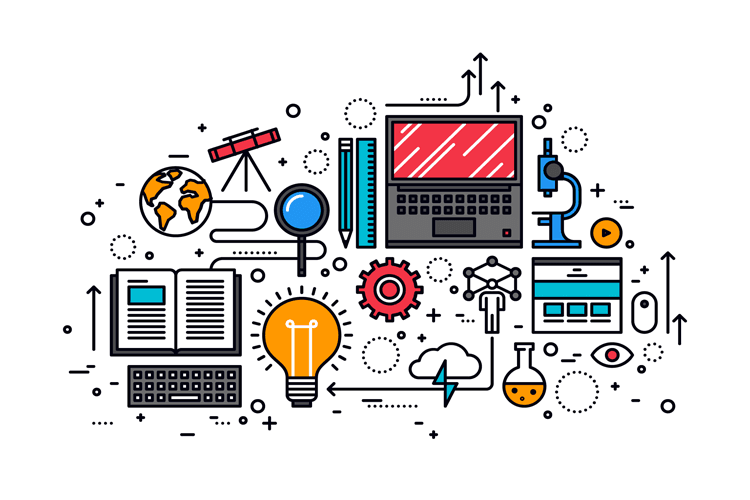 Explore IT industry statistics in depth and find out exactly what they make technology a promising and rewarding field to move your career into.
Learn More
Information and Communications Technology (ICT) is similar to Information Technology (IT) but is more about your skills and abilities to use technology for regular everyday tasks. These tasks include sending emails, browsing the internet, making video calls, using computers, tablets and phones and more.
Email setup and management

How to write emails and use email platforms such as MS Outlook, Gmail, Google Suite.

Ability to use smartphones, tablets and laptops

Most employers require that you use a mobile phone, tablet or laptop for work purposes.

Desktop software and programs

Including Microsoft Office, Adobe Creative Suite and other computer programs.

Online research

Ability to use Google and the internet to research specific topics or content matter.

Social media management

A basic understanding of how social media platforms work is important to any technology-based role or company as nowadays every company uses social media.
There are many different ways that you can practice and learn ICT skills if you'd like to enhance your skillset. You can choose to undertake a computers course, ask a friend to help you or just play around with systems and programs to get across it. You can even undertake classes with Apple where they can teach you the ropes of how to use Apple products.
What is Cyber Security?
---
Cybersecurity is the process of protecting software, systems, programs, data and applications from the threat of malicious cyberattacks. In summary, a cyber security role involves having the knowledge and experience to implement cyber security tactics to prevent and stop cyberattacks from occurring.
Cyber attacks are usually aimed at retrieving sensitive and confidential information that is extremely important to an organisation and can threaten the livelihood of the business. This means stealing information such as bank account information to steal money, accessing confidential data and information, shutting down programs and software, and more.
If this exciting and high-paced career sounds like something you're interested in, read below to learn more about a career in cybersecurity.
---
(Range: $90k – $100k)
Payscale: $99,000
SEEK: $92,150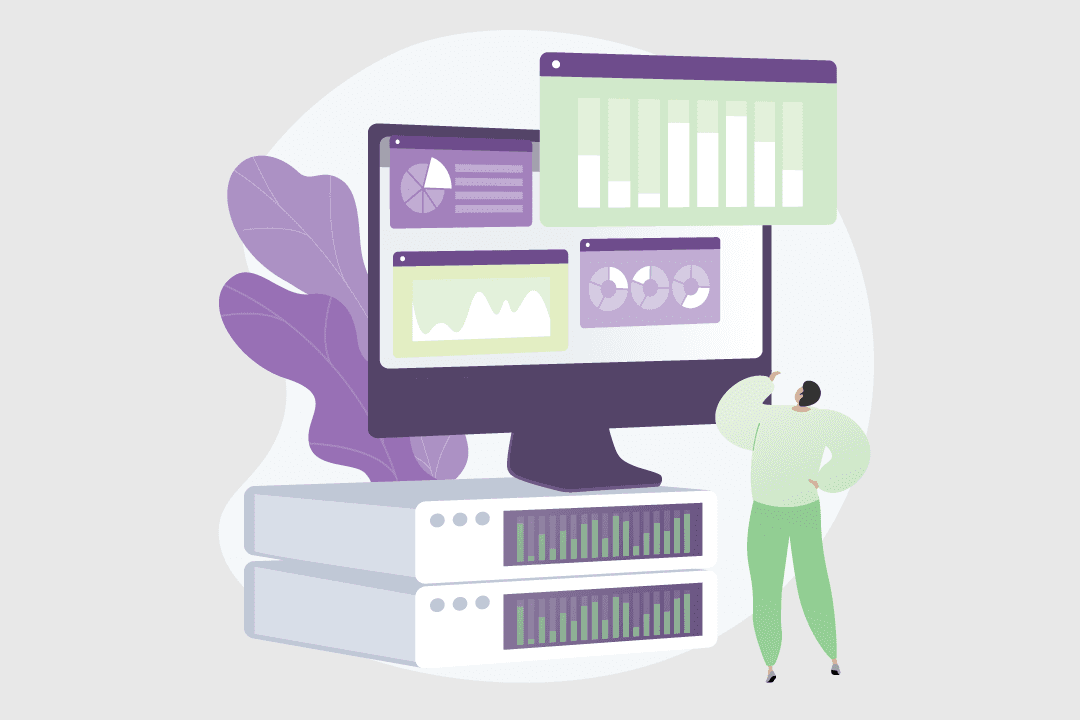 Data is at the heart of most businesses, and the protection of that data is at the core of cyber security. Find out what a course in this thriving field will teach you.
Learn More
How to get into Cyber Security
---
To gain a career in cybersecurity, you will need to learn a range of skills such as cyber security strategy, how to implement cybersecurity practices, how to protect a business and how to respond and recover to security threats.
It's important that you undertake a cybersecurity or IT security course before going into cyber security as a career, as without the technical skills you won't be able to perform the role.
If you wish to venture into IT security, there are a range of career outcomes available. These include:
Information security analyst
Cyber security advisor
Cyber security engineer
ICT security specialist
Penetration tester
Careers in Web Development
---
What is Web Development?
Web development is the process of developing a website on the internet through the use of specific tools and programming languages such as HTML, CSS and Javascript. This includes aspects such as web design, publishing, programming and database management.
Web development is a large and varied career path with multiple roles available to specialise in.
---
---
---
(Range: $55k – $80k)
Payscale: $59,330K
SEEK: $70K
Web developers work behind the scenes to create and maintain the websites that pop up all over your internet browser. If you have a passion for information technology and a knack for problem-solving this could be a career for you.
Learn More
What is Front-End Development?
---
The front end of a website is where a user interacts with the website. Front end developers such as UI and UX designers will implement coding languages which allow users to interact the website. This includes things like colours and design, ability to play videos, highlight text and more.
---
What is Back-End Development?
---
A back end developer is someone who uses back end coding languages to create a digital infrastructure. A complex and difficult language to learn, back end developers are extremely skilled and have an incredible ability to remember sequences of numbers.
---
There are a range of other types of web development, these include:
Fullstack development
Desktop development
Mobile development
Game development
Security development
Careers in Software Engineering
---
What does a software engineer do?

---
A software engineer is a computer science professional who uses engineering practices and programming languages to build software such as computer programs, computer games, phone applications and more.
There are two types of software engineers, these include applications software engineers and systems software engineers.
---
---
(Range: $60k – $110k)
Payscale: $77,878K
SEEK: $103K
Software development is one of the fastest growing industries, offering the chance to work with new technologies and earn big bucks. Here's how to break into the field.
Learn More
Applications software engineers
---
Focus on designing the software that a user interacts with such as iOS applications, Android, Windows and more. They generally work with graphic designers, marketers and project managers.
---
Systems software engineers
---
Responsible for building the hardware and software that is used by an application. They often work with data science professionals, systems architects and development teams.
Is a Career in IT Right For You?
---
IT professionals will need to acquire a range of skills through some form of higher education. Whether that be through short courses, a bachelor of information technology or a graduate certificate, there are a range of study options and information technology courses out there for prospective students who wish to venture into an IT career.
The skills that most IT professionals possess include:
---
Attention to detail

Do you pay close attention to the finer details? Are you able to pick out tiny flaws?
Multi-tasking
Are you able to juggle multiple tasks at the one time and are you able to handle the pressure?
Time management
Do you have the ability to manage your time effectively and meet deadlines?
High-level organisation
Do you have a high level of organisational ability?
Calm under pressure
Do you have the ability to keep your cool and remain calm in high pressure situations?
Other jobs in IT
---
There are so many different careers within Information technology that you can specialise in, it's just a matter of figuring out where your strengths and interests lie.
A range of other IT careers include:
---
Computer network architect
Computer science
Software developer
Computer programmer
Cloud computing consultant
Systems analyst
Computer support specialist
IT project management
Machine learning engineer
Systems administrator
Information security snalyst
ICT Security
A career in IT is one that's exciting, fast-paced and never dull or boring. If you're an analytical thinker with great problem solving abilities, than a career in information technology is perfect for you.
Do you think you've got what it takes to work in IT? Check out some courses & get started today.