What a Cyber Security Course Can Teach You
Thinking of upskilling in your spare time? What better field to learn about than one that's thriving?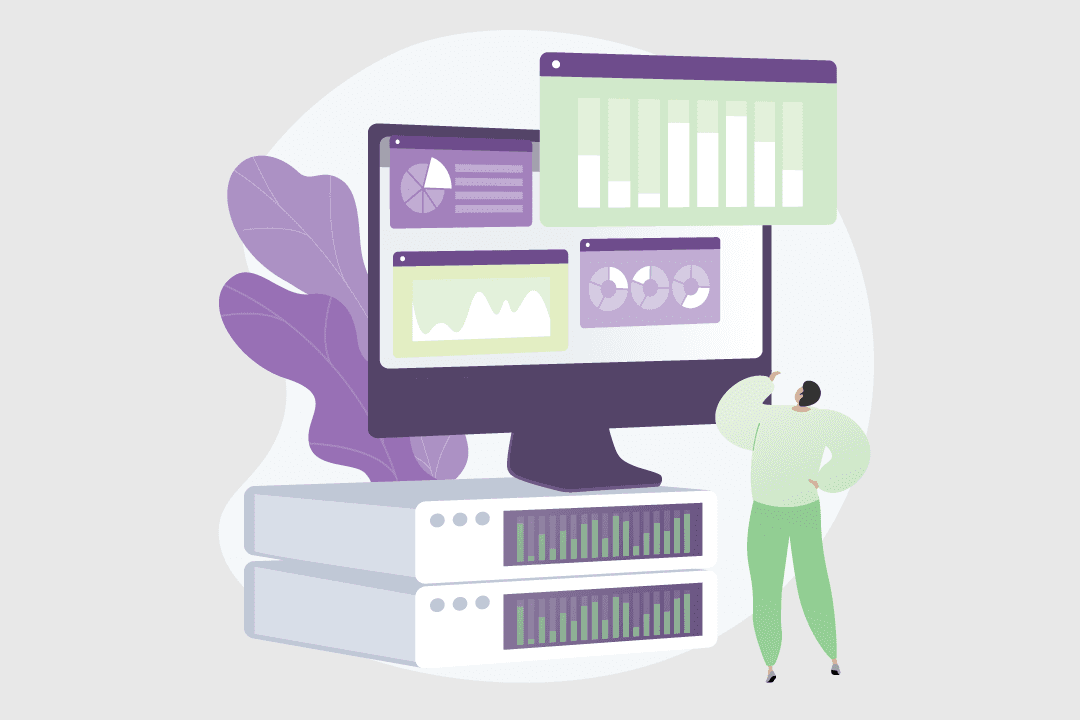 Data is at the heart of most businesses, and the protection of that data is at the core of cyber security.
Businesses with social media accounts and e-commerce websites are continually collecting customer data, including their habits, location, demographics and electronic payment information.
The Australian Bureau of Statistics recorded 693,000 local cyber attacks in 2015 with 60% targeted at small and medium businesses. It is estimated that $1 billion per year is lost to online cyber crime.
Due to this, the cyber security field is a thriving one, with professionals in high demand. Online courses are able to assist anyone — from beginners to IT professionals — in pursuing a cyber security career path.
What is Cyber Security?
Cyber security is a branch of information technology and computer science that addresses information and cloud security. A lot of information is stored digitally, this can include an individual's banking information, a company's sales record, customer demographics and even a grocery list. The reason cyber security is such a valuable profession is that the crux of the role is protecting sensitive data and information security.
Data is stored everywhere and is vulnerable to digital attacks. Cyber security is centred around the mitigation of security issues, risk management strategies for businesses and incident response. Cyber security looks at the web applications, operating systems and network security a company relies on and builds a cyber defence program to diminish cyber security threats.
Cyber attacks include identity theft, loss of important data and even attempts at extortion. As the world shifts into a digital era, where online services like e-commerce and tele-health are prevelant, implementing IT security strategies are crucial in order to defend sensitive information from cyber criminals.
What roles exist in Cyber Security?
The career path for cyber security professionals is complex, with most roles existing in government organisations, banks and retailers. The most common roles for cyber security experts are analysts and engineers.
 Cyber Security Analyst
Analysts are responsible for the digital protection of the company. This involves analysing security policies, auditing security protocols, assessing new firewall technology and pre-empting potential future threats. A cyber security analyst aims to prevent any cyber crimes, mitigate risk and develop effective preventative strategies.
Cyber Security Engineer
Security engineers help keep sensitive data safe. Most cyber attacks include theft, manipulation and destruction of data. An engineer designs, develops and implements the security network solutions. Cyber security engineers build the frameworks that are used to prevent cyber theft and crime.
Though the responsibilities in these roles are different, these cyber security experts aim to prevent cyber crime, minimise cyber threats and secure the digital wellbeing of the company. 
Salaries for these roles range from:
According to Payscale, the median salary for a cyber security specialist is $89,994 per annum.
What can you learn in online courses about Cyber Security?
Cyber security courses range from an introduction to cyber security to developmental programs for computer science professionals. Cyber security training looks at the securing of systems, databases and frameworks for an organisation or company as well as the technological, financial and political implications of cyber crime.
Computer security is centred around the idea of prevention and risk minimisation. In these online programs you can develop foundational understanding of information technology, new skills and processes to minimise vulnerabilities. 
You'll also learn how to write script for software applications, general IT knowledge, and how to analyse security data. These courses can assist you in identifying malware, measuring cyber crime impact through information systems, learning how to explore website security vulnerabilities (penetration testing) and teach you how to manage security infrastructure for a company. Most courses will delve into the ethics surrounding privacy, data and the storing of sensitive information.
You can learn how to implement a layered security approach to mitigate cyber threats. This approach combines a variety of security technology plus processes like auditing and reviewing in order to stay ahead of potential crime.
These online courses can take your general knowledge of computer science and build new skills that can aid in determining your career path. Most courses are based online so you can develop your skill set while still working, parenting or studying. Careers in cyber security are in high demand, have an increasingly low unemployment rate, are stable and highly profitable.
Why should I enrol?
Technology is constantly developing and in this state of consistent change, cyber security jobs are in high demand.
If you have a keen interest in information technology and want to add to your skill set, join an online cyber security course and gain some insight into how to protect web applications from digital attacks.
Check out some of the amazing courses on offer and start your career today.