Published on November 5, 2018
Infographic: Highest Paying Science & Technology Jobs in Australia
If you're considering a job in science and technology, you might be wondering, which science jobs pay the most? How much do tech jobs pay? And which job has the highest salary?
The average worker in science and technology earns $86,470. The highest paying science and tech jobs are in the area of Mathematics, Statistics and Information Sciences, with an average salary of $112,059 – and this salary is growing fast at 5%.
Science and technology are approaching big changes in the near future. Both industry and research will be different following the digital transformations currently underway. Australia enjoys a leading position with its digital research infrastructure – meaning there's a lot of opportunities and potential new roles opening up. In short, it's a great time to be in science and technology – the future is looking bright.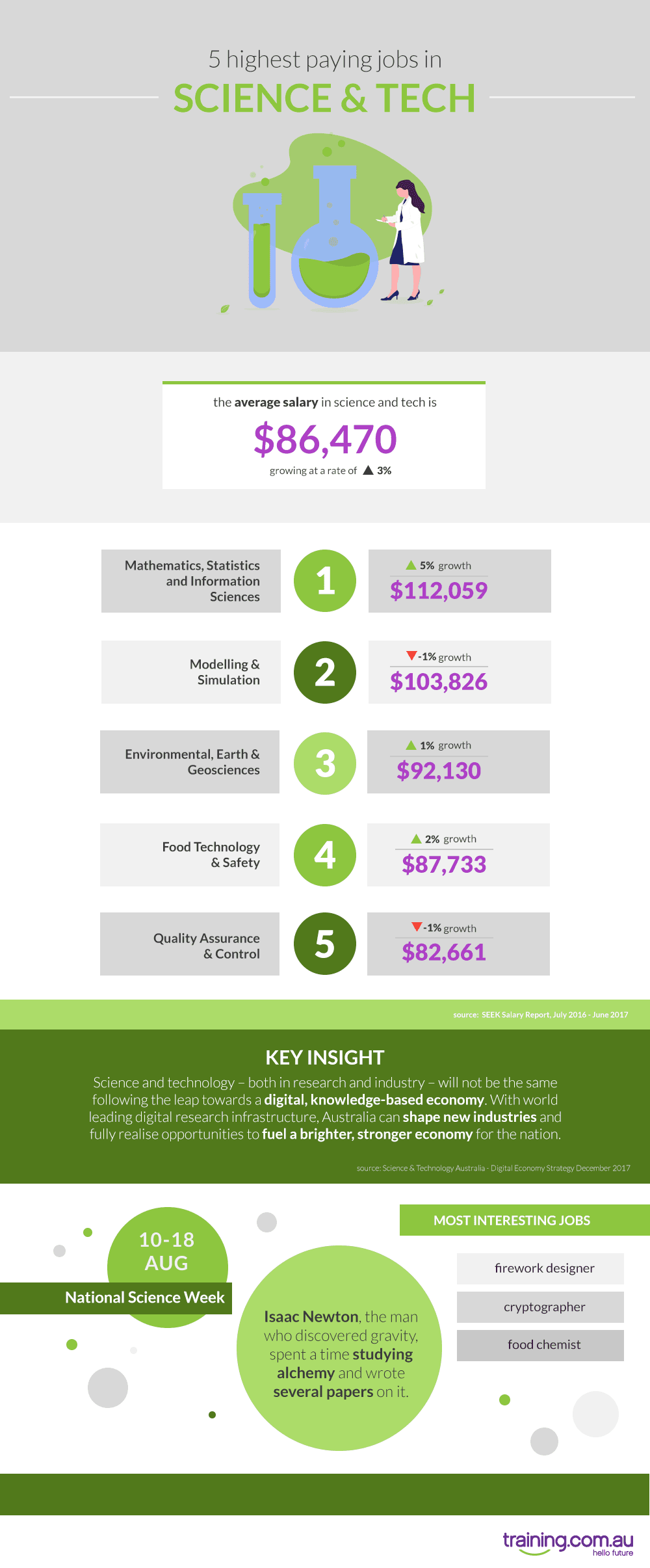 ---
Read our infographic series of on top paying jobs by industry here: