This course is only available to students in South Australia
Course
Overview
Build a career that's meaningful, fills you with a sense of purpose, and provides diverse job opportunities, with this Diploma of Nursing course. Offered via a blend of on-campus and online learning the HLT54115 Diploma of Nursing is the ideal starting point for South Australian residents looking to become a qualified Enrolled Nurse in Australia.
If you've always wanted to be a nurse, this is where to start!
Why choose this course?​
Learn from experienced nurses and clinical specialists onsite at Open Colleges School of Health's state-of-the-art campuses in Adelaide
Get flexible! Some of your learning will be delivered online, so you can study anywhere, anytime
Gain hands-on experience with skills lab training and clinical placements
Recognition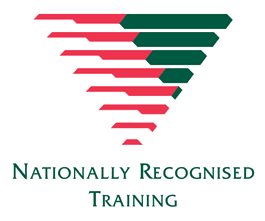 This is a nationally approved vocational course that is recognised throughout Australia
Study
Method
Blended

Blended delivery - both online course content and partial face to face requirements

In-class

In class delivery - predominately face to face course content conducted at a specific location

Online

Online delivery - online course content with the exception of assessments and work placement

Virtual

Virtual Delivery - Live and interactive classroom-style learning conducted completely online
Locations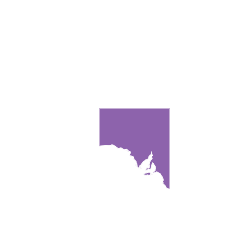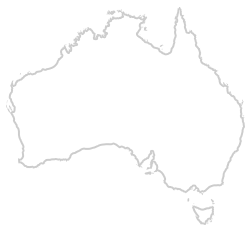 Delivery
A combination of flexible delivery modes, including online, classroom-based (face-to-face training), self-directed learning, and practical 'hands-on' clinical skills.
The delivery schedule consists of two full days of attendance on campus per week for facilitated education sessions with your educator and practical sessions in our skills lab.
Entry
Requirements
The entry requirements for the HLT54121 Diploma of Nursing course at Open Colleges School of Health are as follows.
You will need to:
Be 18 years of age or over AND
Be an Australian Citizen, Australian Permanent Resident or have a permanent humanitarian
visa or certain temporary visas with study rights AND
Reside in South Australia AND
Provide evidence that you meet one of the Nursing and Midwifery English Language Skills
Registration (ELSR) Standard pathways (refer to English Language Requirements for further
information) AND
Complete an online assessment to test your Language, Literacy and Numeracy (LLN) skills
against the standard levels of the Australian Core Skills Framework (ACSF) (refer to Language
Literacy and Numeracy (LLN) Assessment for further information) AND
Provide a declaration regarding your ability to meet the core skill requirements of an Enrolled
Nurse (refer to Inherent Requirements for further information).
Find out more about the entry requirements for this course
Work
Placement
As part of the course, you will be required to complete compulsory Professional Experience Placements (PEP) which will be undertaken in a variety of clinical settings. These will vary between 10 to 30 working days.
During the compulsory PEP, you will be rostered according to standard industry shifts. The following shifts are provided as examples only as shift times can vary between facilities:
Early 7:00am to 3:30pm / 6:30am to 2:00pm
Late 1:00pm to 9:30pm / 1:30pm to 10:00pm
Night 9:00pm to 7:30am / 9:30pm to 7:00am
Placement prerequisites:
A clear and unencumbered Criminal History check (refer to Criminal History Check)
A current immunisation record with evidence of up to date vaccinations (refer to Immunisation Requirements)
A current First Aid Certificate (HLTAID011) as per your course timetable (refer to First Aid Requirements)
A Certificate of Completion for the Manual Handling Workshop as per your course timetable OR a Statement of Attainment for HLTWHS005 Conduct manual tasks safely (refer to Manual
Handling Requirements)
Satisfactory completion of COVID-19 online learning modules in accordance with State Health Department requirements (refer to COVID-19 Risk Management Requirements)
A self-declaration that you are fit to undertake the role of a nursing student including but not limited to your ability to meet the core skill requirements of an Enrolled Nurse (refer to Inherent Requirements). Access to and participation in PEP will require medical clearance where these requirements cannot be met for reasons of illness, surgery, injury, or other physical impairment
Recognition
of Prior Learning
We offer all students the opportunity to apply for RPL. It is important to note that RPL is not guaranteed, and you will need to provide sufficient evidence to be assessed against the current competency(ies) listed in the Diploma of Nursing. You can apply for RPL at any time during the course of study; however, this needs to be undertaken before commencing the unit(s) of competency for which you are applying for RPL.
Assessment
Case studies
Knowledge tests
Oral assessments
Practical skills assessments
Role plays
Third party evidence
Written assessments
Additional
Information
This qualification is delivered and assessed by YourLife Health & Learning Inc t/a Open Colleges School of Health (Provider number: 40049).
The testamur will be issued by YourLife Health & Learning Inc t/a Open Colleges School of Health.
Intakes
South Australia
Tuesday, 23 May 2023 (Tuesday and Wednesday campus attendance)
Monday, 17 July 2023 (Monday and Wednesday campus attendance)
Thursday, 5 October 2023 (Thursday and Friday campus attendance)
Subjects
Course Units
HLTENN036
Apply communication skills in nursing practice
HLTAAP002
Confirm physical health status
HLTAAP003
Analyse and respond to client health information
HLTWHS002
Follow safe work practices for direct client care (includes Manual handling workshop)
CHCDIV001
Work with diverse people
CHCDIV002
Promote Aboriginal and/or Torres Strait Islander cultural safety
HLTENN037
Perform clinical assessment and contribute to planning nursing care
HLTENN045
Implement and monitor care of the older person
HLTINF006
Apply basic principles and practices of infection prevention and control
HLTENN038
Implement, monitor and evaluate nursing care
And more!
Want more information about the subjects for this course?
About
Open Colleges School of Health
Open Colleges has been helping Australians reach their potential for more than 125 years, and we are now one of Australia's leaders in online education. In the last decade alone, we've helped more than 450,000 students gain the skills to launch, change or take the next step in their careers.
Open Colleges School of Health has a reputation for providing high-quality graduates to the nursing, health and community care industries in Australia.
Our nationally recognised courses in health and community care combine online and on-campus study with practical training through industry placements. These blended courses provide you with the flexibility of online study, while also allowing you to build your knowledge, confidence and hands-on skills to deliver exceptional care to patients and clients.
Currently, we offer blended learning at our Western Australia and South Australia campuses.
YourLife Health & Learning Inc t/a Open Colleges School of Health is a Registered Training Organisation (RTO Number: 40049)