Receptionist job description
Let's get real. Job information online can often be overly optimistic — conveniently glossing over the raw bits. But when you're making decisions about your future, you need all the facts.
That's why we anonymously surveyed receptionists about their job, with hopes of getting an honest insight into what it's really like.
While we did our best to ensure respondents were Australians and verified their job titles with proof of employment, we can't guarantee complete accuracy — or that your experiences in the field will reflect theirs. So, we suggest that you take these insights as a guide only and try to talk to people in the field before making an important decision.
As the first point of contact for customers, clients, and other business stakeholders, a receptionist's role is varied, involving several administrative and office duties to assist in the smooth running of a business.
Tasks and responsibilities for a receptionist
What does a receptionist do?
Receptionists are usually placed near the entry to a business at the front desk to assist and communicate with visitors and colleagues. They also have processes to deal with business administration and a good knowledge of the company. 
You'll learn about these responsibilities in any receptionist course you take:

Assisting people who call the business and taking messages
Answering and directing phone calls and scheduling appointments
Record keeping, maintaining databases and filing systems
Greeting and directing customers and visitors
Supplying refreshments to colleagues or visitors
Ordering stock of office supplies
Scanning, printing and handling post
How to become a receptionist
Receptionist roles can be competitive, so be prepared for a new position with practised skills and experience to get your foot in the door.
Volunteer

A great way to get work experience in reception is to offer your time to local community efforts. Often these community-run programs are low on funds and need volunteers, especially for administrative support. Helping out is a great way to learn how to do the job effectively.
Pathway options
A job as a receptionist might be a great fit for you and be a fantastic life-long career. However, it can also be an excellent platform to start a career in business administration at a more senior level.  
Possible receptionist career pathways:
Explore related qualifications
To get the skills and knowledge you need to work confidently as a receptionist and to be in the best position to gain employment, explore these reception courses:
Certificate III in Business BSB30120
Study method
In-class
Online
This course provides you with the skills and knowledge in business administration tasks suitable for office administration or reception roles.
The average duration for this course is one year. You can study full-time or part-time, with flexible study methods available from some course providers.
6 providers offer this course


Certificate IV in Business BSB40120
Study method
In-class
Online
This course covers a combination of specialist and more complex skills in office administration on a deeper level. It focuses on customer experience, digital technology, data literacy and problem-solving. 
This qualification can lead to office administration, word processing, legal and medical receptionist, or office management roles. 
The average duration of this course is one year. Study online and enrol at any time.
8 providers offer this course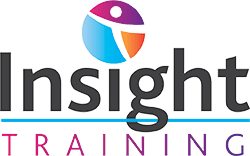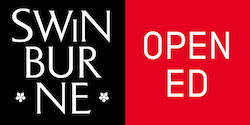 Related subjects
Jobs that require great team players, people that are excellent with customers and strong organisational skills come in many forms. Other roles in business support are plentiful and always looking for enthusiastic newcomers.
Related articles
If a job as a receptionist sounds perfect for you, you can access a vast selection of helpful industry insights and resources below: