Project coordinator job description
Let's get real. Job information online can often be overly optimistic — conveniently glossing over the raw bits. But when you're making decisions about your future, you need all the facts.
That's why we anonymously surveyed project coordinators about their job, with hopes of getting an honest insight into what it's really like.
While we did our best to ensure respondents were Australians and verified their job titles with proof of employment, we can't guarantee complete accuracy — or that your experiences in the field will reflect theirs. So, we suggest that you take these insights as a guide only and try to talk to people in the field before making an important decision.
A project coordinator is responsible for the smooth running of projects in different industries from an administrative standpoint. They work closely with other team members and stakeholders and use clear communication and organisational skills to achieve efficient processes.
Tasks and responsibilities for a project coordinator
A project coordinator's role is diverse and depends on your industry. The various administration and coordination tasks may change daily. 
So, what does a project coordinator do? Their responsibilities include:
Providing support and information to team members and stakeholders
Being the point of contact for different work areas
Project planning
Maintaining project documentation
Administrative tasks
Creating, reviewing and presenting project reports
Escalating serious issues to senior management
How to become a project coordinator
Although a formal qualification is not required to begin a role in project coordination, prior training through project management courses prepares you for the position. It also puts you ahead of the rest when applying for entry-level job opportunities.
Further study

After gaining some work experience as a project coordinator, you might want to take further study to upskill. Courses like a Graduate Certificate in Project Management could lead to senior coordinator roles and project management positions. 
Pathway options
A job as a project coordinator can be gratifying and is often a long term role. But it can also offer opportunities and open doors to more senior positions, project management careers or open doors to entirely new roles. 
Possible career paths:
Explore related qualifications
Accredited courses through TAFE or RTOs provide nationally-recognised qualifications and offer a high-quality standard of training. Courses can be flexible, taken full-time or part-time and can often be achieved 100% online.
Certificate IV in Project Management Practice (BSB40920)
This VET accredited qualification teaches broad project management skills and knowledge that you can apply in many contexts. This course is suitable for a range of industries and prepares learners to apply practical project management methodology. 
Job outcomes of this qualification could include contracts officer, project administrator and quality officer.
The average duration for this course is one year. You can take it online or on-campus, and many providers offer flexible learning conditions.
2 providers offer this course


Diploma of Project Management (BSB50820)
This diploma reflects the role of people who use project management skills and knowledge in many aspects of their job. The course is suitable for those aiming to work in leadership roles, administration or management of projects. Often, individuals undertaking these senior roles are responsible for achieving set goals and project objectives.
The average duration for this course is one year. Courses are available online or on-campus, and many providers offer flexible learning conditions.
5 providers offer this course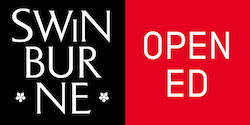 Graduate Certificate in Project Management
This graduate course is generally for people who hold a bachelor's degree in a related field or have substantial experience in project management and wish to upskill. It helps develop project management abilities and enables learners to take on more challenging projects in their industry,
This short course usually takes around eight months part-time and can be completed online with some course providers.
2 providers offer this course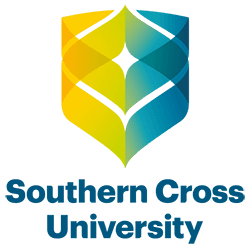 Related subjects
If you want to discover jobs that require strong communication, organisation, and teamwork skills, many other roles might be perfect.