Excelsia College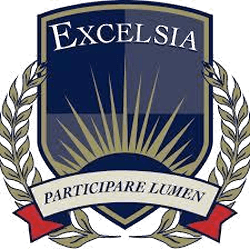 At Excelsia College Online, we offer world-class degrees grounded in a faith-based learning environment. Our courses prepare students for ethical leadership within educational institutions, so you can graduate with the tools and knowledge to achieve your career goals. Excelsia College (formerly Wesley Institute) has been offering a high standard of tertiary education since 1983. We partner with Indiana Wesleyan University, which is a pioneer in online education in the US and has more than 95 years of experience in Christian-based education and learning.
With a state-of-the-art campus based in Macquarie Park, Sydney, we are passionate about nurturing our students to grow academically and spiritually throughout their studies, combining the highest standards of lifelong learning with strong ethical values. Our TEQSA-accredited courses encourage students to be both pragmatic and creative. We enable our students to think innovatively, to meet complex issues confidently through the integration of theory, practice and reflection. Our students graduate with skills in critical analysis, evaluation and presentation to implement strategies and deliver exceptional teaching and leadership practice.
We foster a collaborative atmosphere that provides students with a firm foundation, both personally and professionally. The connected network of professionals undertaking our courses share ideas and study discussions that encourage individual learning and faith-based reflection in the workplace and at home.
CRICOS Provider Code: 02664K