Community support worker job description
Let's get real. Job information online can often be overly optimistic — conveniently glossing over the raw bits. But when you're making decisions about your future, you need all the facts.
That's why we anonymously surveyed community support workers about their job, with hopes of getting an honest insight into what it's really like.
While we did our best to ensure respondents were Australians and verified their job titles with proof of employment, we can't guarantee complete accuracy — or that your experiences in the field will reflect theirs. So, we suggest that you take these insights as a guide only and try to talk to people in the field before making an important decision.
Community services support workers assist vulnerable people in the community, like older people or those with moderate to severe physical and mental disabilities. They assist their clients with daily self-care tasks, such as dressing and showering. Community support workers also help with domestic duties like cleaning, cooking, grocery shopping and washing.
Tasks and responsibilities for a community support worker
So, what does a community service worker do every day? Some responsibilities are:
Visiting clients in their homes
Providing personal care assistance such as grooming, bathing and dressing
Assisting with social and financial problems
Providing emotional support
Assessing other client needs
Planning, developing and implementing support programs
Monitoring and reporting on clients' progress
How to become a community support worker
A prospective employer wants you to have specific skills and qualifications to consider you for a role in community support work. Here's what you need to do to get started.
Study

To gain the fundamental skills required to work in a community super worker role, complete a Diploma in Community Services (CHC52015) through TAFE or a registered training organisation. This qualification also provides valuable work experience in the community, which develops confidence in the job.

Volunteer

Contact your nearest community support organisation and volunteer your time. Having real experience in the field cements your desire to work in a community support role and show prospective employers that you are a good fit for the job.

Police check

When you work with vulnerable individuals, you are often required to pass a national police check. This check is usually requested as part of the recruitment process.
Pathway options
A role as a community support worker enriching the lives of others can be highly gratifying. It can also open you up to more job openings in senior or related disciplines in the future.
Some job pathways could be:
Explore related qualifications
Diploma of Community Services
Study method
In-class
Online
A Diploma of Community Services (CHC52015) provides the necessary skills for a career in community services. Under this banner are jobs in family welfare, community health, employment services and disability services.
Work at this level involves specialised skills in community support and is usually performed autonomously under the broader guidance of senior management.
The average course duration is 18 months, can be studied online or in a blended learning format, and can be completed full-time or part-time in a self-paced environment.
Learners may be eligible for Australian government subsidies. The Diploma of Community Services is offered under Victorian Free TAFE, which means you may be able to study for free. Enquire about a course to find out if you're eligible.
7 providers offer this course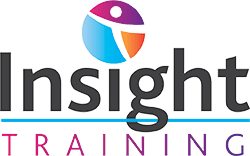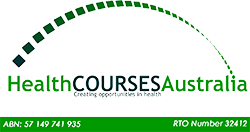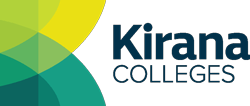 Related subjects
A job helping others in the community can take many forms. The community services industry is a broad one and has many opportunities for new employees. You may like to look at some other roles in the sector.
Some other subjects to explore: 
Reviews
Reviews are from Australian workers with this job title or a very closely related one.
Is this your job title?
Share your thoughts and help people decide if this job is right for them.
I love making a positive impact on peoples lives, but the mental health system is overwhelmed.
What are the best parts of the job?
Assisting people in achieving their goals and seeing them make a difference in their lives is really fulfilling. Offering hope and also seeing joy on peoples faces makes the hard days worthwhile. It's great gaining new mental health workers who build a great rapport with their customers. It's also a flexible role where you work with a diverse range of people.
What's the most challenging part?
Clients not engaging or responding due to drug and alcohol intake makes the job hard. There's also the challenge of the mental health system, which cannot respond in a timely manner.
Organisation size
0-4 employees
Specialisation
Complex mental health and assertive outreach
Get to work with all kinds of unique people and help with their hardships.
What are the best parts of the job?
Work with the community to resolve conflicts and having a high success rate is very rewarding. Dealing with all ages and genders also adds variety to each day and means you make impactful changes in a range of demographics.
What's the most challenging part?
Making sure that I understand the needs of those I am dealing with.
Qualification
Professional doctorate
Organisation size
20-199 employees
Specialisation
Working with ATSI
I enjoy critical thinking so I can work out what clients need.
What are the best parts of the job?
Problem solving and figuring out the best way to help clients is a satisfying aspect of the job. No two client's have the same needs, and it's fun working towards their individual goals.
What's the most challenging part?
It isn't always easy understanding people's needs.
Qualification
Graduate certificate
Organisation size
20-199 employees
Specialisation
Counselling and guidance