Published on May 29, 2023
How to Become a Customer Service Assistant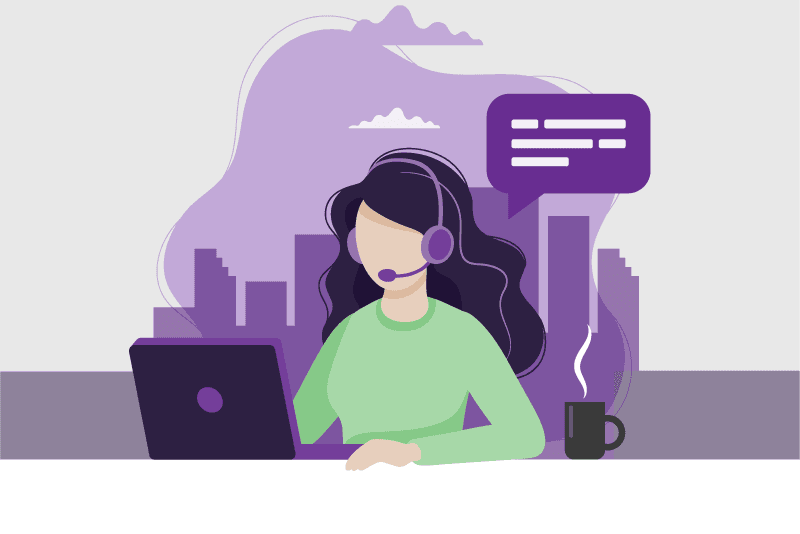 The role of a customer service assistant is one that has long been around in society and will continue to be an integral part of the workforce.
People of varying ages and abilities can excel as a customer service assistant, making it a popular career path. If you're looking to become a customer service assistant, here's how to do it.
The ins and outs of being a customer service assistant
A customer service assistant is usually the first point of contact for a business, working to ensure customer satisfaction, assisting customers with placing orders and making purchases, and dealing with customer enquiries and complaints. Customer service jobs are a popular option for part-time work, can be an excellent role for working from home, and can also lead to a full-time career as a sales assistant, customer services manager, or other customer service roles.
Customer service assistant jobs can be found in a variety of industries, including retail, food and beverage, and government. It is typically a very accessible role, which can be entered into with only a high school certificate. A qualification, however, can prove beneficial, especially for moving into management or specialisation. It's also a great entry point into the world of work for young job seekers, who can take on a casual customer service role while still studying.
In order to succeed as a customer service assistant, you must be able to deal with hard work, stressful situations, handling complaints, and problem-solving on a daily basis. Customer service skills like good communication, data entry, and organisation will also come in handy.
---
1. Develop the Right Skills
Many customer service skills intersect with personal attributes that you might already have, such as a friendly attitude, an eye for detail, and good communication skills. Have a think about what skills you'll need to ensure a positive customer experience, perhaps by talking to an experienced customer service assistant you might know personally. If you feel you lack any of the necessary skills, don't fret – most customer service skills can be learned through training or on the job.
---
2. Get Qualified
While there's usually no prerequisites for becoming a customer service representative or assistant, it's still a good idea to seek out qualifications if you'd really like to make a name for yourself in the industry. Most employers will expect you to at least have completed year 10, while further certifications will make an even better impression. A Certificate II in Retail Services or Certificate III in Retail will also come in handy.
---
3. Get Experience
More than anything, employers will value you having previous experience in customer service. If you have never worked before, try volunteering at an op shop or other setting which involves handling transactions and serving customers to build experience.
One way to get qualified and gain work experience at the same time is doing an apprenticeship. Apprenticeships usually last 12 months, allowing you to develop practical and theoretical skills, as well as a qualification on the completion of your apprenticeship.
---
4. Polish Your CV and Cover Letter
To be considered for customer service jobs, it's important to have a solid CV and cover letter. Your CV should detail your ability to provide excellent customer service through your qualifications, skills, and experience, while your cover letter should address key points in the job description. Try following these resume templates and customer service cover letter templates to craft the perfect application.
---
5. Prepare for Your Interviews
Once your stellar job application has caught the eye of an employer, you'll be called into a job interview. This is your chance to demonstrate your customer service and communication skills in action, so it's important to make a good impression through your mannerisms and attitude. Highlight your experience, and if you don't have much experience, focus on your willingness to learn and enthusiasm for the role on offer.
Becoming a customer service assistant is a fantastic way of kickstarting your career, and can also lead to further job opportunities in sales, retail or customer engagement. Follow the above tips to ensure you have the qualifications, skills and experience to land your first job as a customer service assistant.
Ready to take the next step?
A job in customer service can be the stepping stone to a career in customer experience, sales, user experience, and more. If you're ready to move to the next step, these courses can get you there.
The Best Working From Home Jobs
Keen to find a remote job? Here are some of the best jobs where you can work from home.