Updated on April 12, 2022
How to Write an Expression of Interest
Published on August 25, 2020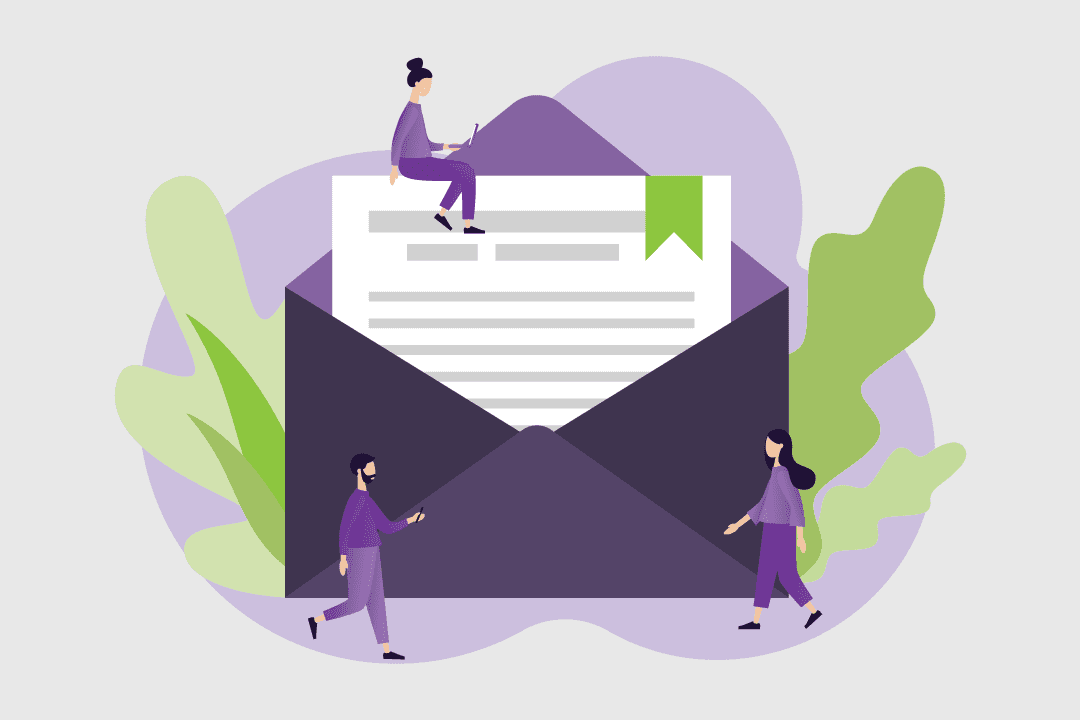 Have you considered submitting an expression of interest for your dream job? Here are some tips for crafting the perfect letter of interest to get your foot in the door.
While most people are familiar with CVs and cover letters, a letter called an expression of interest is perhaps more mysterious. An expression of interest, or EOI, is a way for job seekers to reach out to their dream employer, even if they don't have any jobs.
This bold move is a way to capture a potential new employer's attention and hopefully remain front of mind when they do start recruiting for a new role. A letter of interest can be sent at any time, as it's not in response to a particular job opening. Think of it as a way to introduce yourself to a potential employer and possibly get your foot in the door for your dream job later down the track.
Expressions of interest are an especially great tool if you're nearing the end of your time at high school or university or are considering a career change and want to put the feelers out there before you quit your job.
Optimise your job search by following the tips below.
1. Research the company thoroughly
You can only make an excellent first impression with your letter of expression if you thoroughly research the company beforehand. This is easier than ever, thanks to the internet, with the company being likely to have a detailed website, LinkedIn page, and more.
It's also smart to look at any archived job descriptions that may still be out there on the internet to see what kind of employee and skill set they typically look for. This allows you to hone in on key skills, qualities, and work experience that could be worth highlighting in your expression of interest letter.
2. Address the right person
A generic "to whom it may concern" should be avoided if you can. Instead, try to find a specific person in the company to address your letter to. In the case of smaller companies, this could be the founder or CEO themselves. Generally, someone in human resources or people & culture like a hiring manager will be the right person to target.
3. Customise each letter
You defeat the purpose of an expression of interest if you take a cookie-cutter approach. Instead, you should be tailoring each letter to the company you're writing to.
Highlight the skills and abilities you identified through your research earlier, and provide a supporting statement for each of these in your letter.
3. Include all the necessary information
There's no point in writing a stellar expression of interest if the prospective employer can't figure out how to contact you! Include all your contact information, especially your phone number and email address.
4. Write a solid opening paragraph
Because you're basically sending an unsolicited job application, it's crucial to capture the attention of the recipient with a strong opening paragraph. Use this space to introduce yourself and your intentions in a confident manner.
5. Detail your qualifications and work experience
This is the section to demonstrate how you'll add value to the team, and draw attention to the qualities that you know the company values. Pick just a handful of qualities to focus on to ensure you are not coming off as too self-promotional.
Don't delve into your work experience too much, however. Those details are best left for your resume and your cover letter.
6. Conclude on a positive note
Thank the employer for taking the time to read your expression of interest, and offer your availability for an informational interview. Even if you're not able to score a meeting straight away, you'll hopefully remain front of mind when the employer does choose to hire for a new role.
---
Ready for something new?
Expand your skillset and your career horizons. Get started with the Navigator to get matched with the perfect course for your career goals.
NaviGator
Course Finder Questionnaire
Step 1 of 5
What is your motivation to study?