Accounts assistant job description
Let's get real. Job information online can often be overly optimistic — conveniently glossing over the raw bits. But when you're making decisions about your future, you need all the facts.
That's why we anonymously surveyed accounts assistants about their job, with hopes of getting an honest insight into what it's really like.
While we did our best to ensure respondents were Australians and verified their job titles with proof of employment, we can't guarantee complete accuracy — or that your experiences in the field will reflect theirs. So, we suggest that you take these insights as a guide only and try to talk to people in the field before making an important decision.
Accountants assistants work to support a team of finance professionals or directly support one accountant in any way necessary to ensure the business processes are on track. From organising financial paperwork to gathering information needed from clients, accounts assistants are a vital part of any accounting firm.
Tasks and responsibilities for an accounts assistant
Accounts assistants are the right-hand people to senior employees in an accounting firm and use their strong organisational skills and good attention to detail to support their team in many ways.
Account assistant duties can include:
Supporting accountants and the wider finance team
Reconciling accounts
Processing payments and invoices
Preparing tax returns
Communicating with clients and suppliers
Processing financial transactions
Preparing financial reports and financial statements
Resolving financial discrepancies
Accurately maintaining financial information
Filing various financial records
Updating ledgers and spreadsheets
Taking meeting minutes
Performing necessary administrative duties for the business
How to become an accounts assistant
As an essential first step into a career in accounting or finance, the role of accounts assistant requires a solid knowledge of entire systems and processes. You can take some steps to be in the best place to gain a position within an accounting firm.
Further study

Those who wish to progress further in the accounting industry can complete a Bachelor of Accounting. This degree prepares learners for a role as an accountant and significantly increases career progression outlook. 
Pathway options
Not only is a career in accounts administration a solid choice for the long-term, but it can also lead to job growth and open you up to many other opportunities.
Some career paths could be:
Explore related qualifications
Many registered training organisations in Australia provide courses covering the foundation skills you need to start a promising career as an accounts assistant. 
Options vary and offer flexibility to fit into the busiest schedules. 
Diploma of Accounting
A Diploma of Accounting prepares learners for supportive accounting job roles autonomously and under the supervision of senior accounting professionals in financial services and other industries. 
The diploma teaches skills needed in accounts receivable, accounts payable, tax services and other complex accounting duties, which will make you an attractive prospect to future employers. 
The average duration of this course is one year. This course can be completed online or in a classroom environment. It can be studied part-time or full-time in self-paced study modes. 
This course is eligible for JobTrainer funding which may cover all or part of the course fees for learners that meet the requirements. 
*This qualification is an approved Tax Practitioner Board (TPB) course in Australian taxation law and commercial law, leading to registration as a tax agent. Learners who wish to register with the TPB should check current registration requirements as registration requirements are reviewed regularly.
1 providers offer this course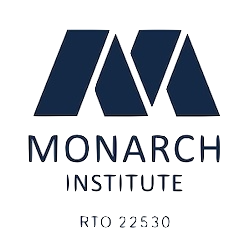 Certificate IV in Business Administration
A Cert IV in business administration focuses on developing strong business administrative abilities and teaches a broad base of skills ideal for use in various industries. 
After completing this course, you will be prepared to start an administrative role in an accounting company and further develop your accounting skills on the job.
The average duration of this course is one year. You can complete this course online in a self-paced study mode or on campus.
This course is eligible for JobTrainer funding which may cover all or part of the course fees for learners that meet the requirements. 
2 providers offer this course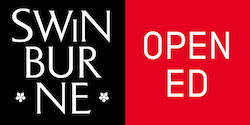 Related subjects
A job as an accounts assistant might sound perfect for you, but there are many other fantastic jobs in the finance sector that are perfect for highly organised people.
Related articles
A job as an accounts assistant allows you to exercise your natural organisation skills and work within amazing teams of knowledgeable people. If you love the idea of a career in the finance industry, there is no shortage of resources, how-to guides and handy tips to make your dream job a reality.
Reviews
Reviews are from Australian workers with this job title or a very closely related one.
Is this your job title?
Share your thoughts and help people decide if this job is right for them.
A self-regulating role that gives me independence.
What are the best parts of the job?
Accounts assistant roles can be fairly busy at the beginning of the month, but pretty consistent throughout the rest. I like that it is self regulated and that I am in charge of ensuring tasks are flowing and that deadlines are met. The independence makes the role exciting, while the structure of the role is pretty set, so what needs to be done and when rarely changes.
What's the most challenging part?
Time management and being disciplined. You also need to be self motivated as you have to self manage many tasks at once.
Organisation size
20-199 employees
Full of deadlines and organisation.
What are the best parts of the job?
Working amongst a team that is all fully switched on and organised.
What's the most challenging part?
The most challenging part is keeping and meeting timelines.
Organisation size
20-199 employees
A great way to get exposed to different areas of business.
What are the best parts of the job?
Getting your work the way you want to get it done, and learning all about different business requirements.
What's the most challenging part?
You need to be on the ball when it comes to being proactive and growing your skills.
Qualification
Bachelor's degree
Organisation size
20-199 employees