FAQs
How long does it take to learn MYOB?
Industry Leader Answer
It depends on the level of qualification that you require. If you just want to learn for your own business you can gain a basic understanding of how to use MYOB in only 10 hours through The Career Academy. If you are looking for advanced MYOB Skills, the Career Academy offers an Advanced Certificate in MYOB which will take you approximately 40 hours.
0

views. Answered on 29 Aug 2019.
---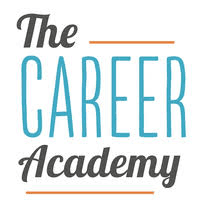 Daniel Hunt
CEO. The Career Academy
---
Related Articles
What Qualification Should You Take On? (New Guide)

Certificates, Diplomas and Bachelor degrees can be excellent ways to further your education and development – but how can you decide which qualification will best suit you? And what's the difference between...

Upskilling in the Age of COVID-19

Upskilling and learning from home is a brilliant way of passing the time when socially distancing due to COVID-19 - here's why you should consider it!...

Career Change Later in Life: 3 Success Stories That Will Inspire You

Before her career change to Nutrition, Dianne worked within the Allied Health industry on and off for about 20 years; making the switch to nutrition from aromatherapy about 5 years ago. Dianne...