In this post
Published on March 23, 2023
Changing Careers and Starting Your Own Business: How a Professional Photographer Took the Plunge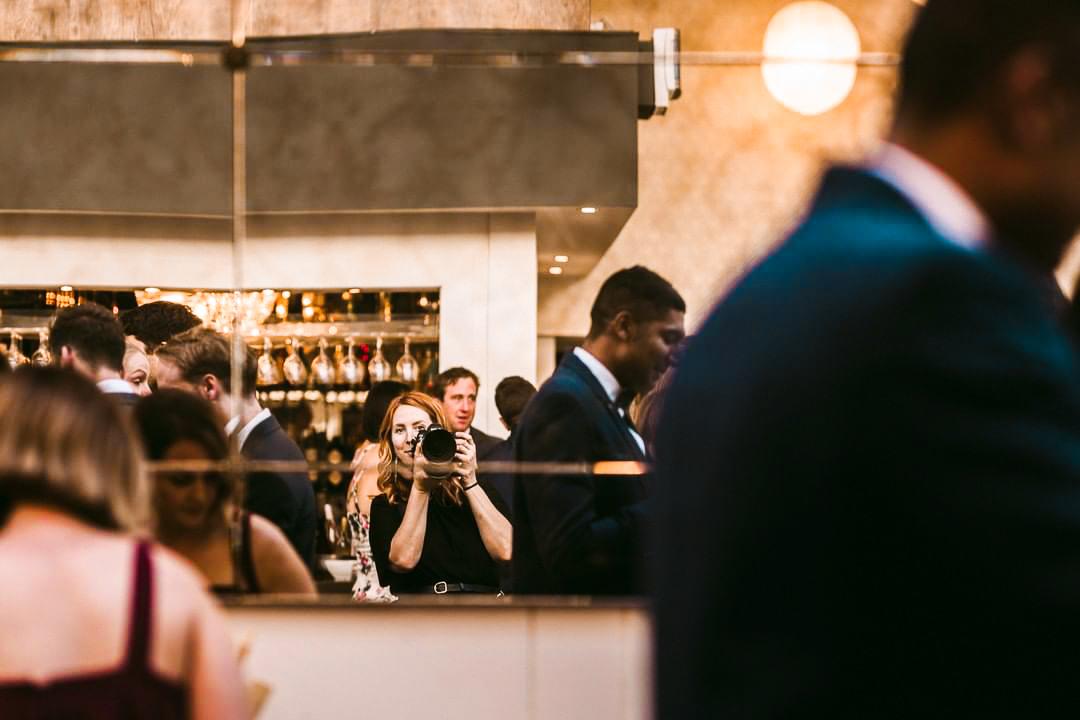 Take the plunge. You'll never know if you don't try.
Making a career change and starting your own business can be a stressful and scary process – not to mention the financial risks.
Before you take the plunge, you can increase your chances of success. Upskilling and undertaking an online course are two key ways to ready yourself for changing careers.
Some of the benefits that come with setting up a small business are:
Being your own boss
Setting your own hours
Becoming financially independent
Although it can be stressful, in the long run starting a business is a process that comes with many rewards.
---
Stina's Career Change
Stina, a self-professed silly punster, didn't have any photographic skills when she picked up a camera and decided to pursue her photography business. With her love for art and imagery, Stina had always worked in the design world.
First, she started off as a freelance graphic designer, then moved into Marketing.
Though the work was steady, Stina found working in an office to be constricting. As someone who loved working with people, the formalities of the corporate world weren't for her.
Soon after, Stina purchased a DSLR and enrolled in a short 6-week online photography course.
She sat down and made a plan for herself for the next year, each month she would focus on a different topic (flash photography, portraiture etc.)
"Real, epic and quirky – I live by these three words when photographing."
Trying everything from forcing her friends to dance in a courtyard at night to shadowing a wedding photographer, Stina made sure to learn as much as possible. Though the gig doesn't come with a steady income, Stina wouldn't give up the flexibility of being her own boss for anything.
Stina's journey has taken her from the early days in marketing to running her own business. 5 years on, Gold and Grit is a remarkably successful wedding photography business.

Gold and Grit started 5 years ago when Stina made the decision to start her own photography business. Though the name is random, Stina declares that "Gold is awesome and I own three gold sequinned cardigans. I might be looking into getting a sequin dress" on her website.
Stina describes her photographic style as 'candid, documentary-style'. Her aim is to capture the real, genuine and un-staged moments, as they always come out best on camera.
With endless 5-star customer testimonials and beautiful photos to boot, it's no wonder why Gold and Grit is so successful.
"Wedding photography is 80% people management, 20% photography."
---
Stina's Education
Stina took an online short course in photography to learn everything she could about the technical aspects of photography, such as aperture, ISO and shutter speed. The course also taught her about the ins and outs of the industry, which proved to be helpful when she started her business. Like Stina, undertaking an online short course could be all you need to get started.
Considering pursuing photography? A short professional photography course could be the next step for starting your new career or business.
---
Stina's Photography
---
Becoming a Professional Photographer
Professional photography is a gig that comes with long hours and irregular work. Until you've established yourself as a photographer, it can be difficult to make an income. Once you've got all the equipment and a bit of a portfolio going, photography can be a very fun and profitable career.
What goes into it?
Communication – Communicating with your clients about what they want and require from you as a Photographer.
Technical Skills – Knowing how to take a photo and how to work a camera.
Photo Editing Skills – Photoshop, Lightroom and Filters, it's just as much about what you do afterwards as it is during.
Purchasing Equipment – Cameras, lenses, tripods, spare batteries etc.
Finance – Knowing how much to charge and how to distribute that money properly.
A Portfolio – Practice, practice, practice! Build up your portfolio and keep learning. Find others who are portfolio-building and collaborate to create the kind of work your future clients would hire you for.
"I didn't know how to take photos – you've just gotta jump off the end of the pool and do it."