Management Courses in Australian Capital Territory
Top Result

Project Management Fundamentals
Adelaide, Brisbane, Canberra, Melbourne, Sydney

New Leader
2 Days + 12 Months of Online Resources
Adelaide, Brisbane, Canberra, Melbourne, Sydney

Mastering Project Management
Adelaide, Brisbane, Canberra, Melbourne, Sydney

Finance for Non-Finance Managers
Adelaide, Brisbane, Canberra, Melbourne, Sydney

Change Management – Embrace Evolve Thrive
Adelaide, Brisbane, Canberra, Melbourne, Sydney

Graduate Diploma in Management
Duration: 8 months full-time study Structure: Online or Blended. Online Online learning provides flexibility and convenience, which is great for anyone constrained by time or distance. You can complete your qualification when it suits you and at your own pace. And studying online doesn't equate to studying alone. You'll have access to unit introduction videos, regular webinars and our unique virtual campus. This state-of-the-art online learning management system offers a 'community' approach to self-directed study where you can share experiences, ideas and questions through integrated features such as chat forums, live chat, and links with social media platforms. Blended Learning If it suits you better you can take a blended learning approach, mixing face-to-face and online options to suit your situation at any given time. There are no restrictions on which study option is chosen and you can switch between them as needs dictate. Note: Availability of the Blended learning approach is dependent on the unit and location
Adelaide, Brisbane, Canberra, Mackay, Melbourne, Moranbah, Sydney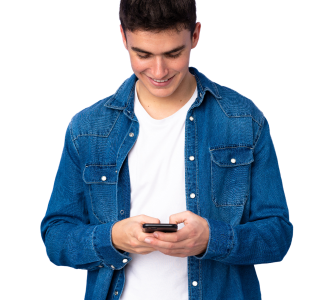 Want personalised course recommendations?
Skip the browsing. The Navigator tool will find the best courses for you based on your goals and ideal course criteria.
Get My Personalised Courses
FAQ
Where can I study in Canberra?
Canberra is home to Australia's leading University, Australian National University. Multiple other universities in Canberra sit inside Australia's top 10 leading universities, making it the ideal city to study in. As for TAFE, the Canberra Institute of Technology is the ACT's trusted vocational education and training provider.
Why should I study in Canberra?
Canberra is home to multiple of Australia's leading universities, including Australian National University. Renowned for its quality education, universities, TAFEs and training providers don't fall short when it comes to education. The Canberra Institute of Technology is a respected institution for those seeking TAFE courses, practical education and training.
Is Canberra a good student city?
Canberra is a great city to live in, especially for students. Known for its large university sector, students in Canberra are surrounded by education. The Australian Capital Territory is a progressive city rich in culture and activities to participate in on days off, too.