Dog trainer job description
Let's get real. Job information online can often be overly optimistic — conveniently glossing over the raw bits. But when you're making decisions about your future, you need all the facts.
That's why we anonymously surveyed dog trainers about their job, with hopes of getting an honest insight into what it's really like.
While we did our best to ensure respondents were Australians and verified their job titles with proof of employment, we can't guarantee complete accuracy — or that your experiences in the field will reflect theirs. So, we suggest that you take these insights as a guide only and try to talk to people in the field before making an important decision.
Dog trainers show owners how to teach their dogs to respond to commands, focusing on appropriate behaviour, social skills and safety. They design and create training programs that suit a dog's needs where they need behavioural improvement. Dog trainers are responsible for identifying problem behaviours and teaching the dog owner how to train their pet.
Tasks and responsibilities for a dog trainer
So, what exactly do dog trainers do? A dog trainer's main tasks include:
Designing training plans
Conducting classes in dog obedience with other dogs and their owners
Teaching owners and supporting them on how to establish good habits day-to-day to ensure training is effective
Identifying potential behavioural problems
Communicating any issues to the dog owners for further attention
Providing training for assistance dogs, detection dogs, police dogs, guide dogs or show dogs
How to become a dog trainer
Taking the proper steps to make sure you are ready to train dogs is recommended. Luckily, there are several ways you can give your job application an added edge.
Volunteer at a dog training company

Contact any local dog training schools and offer your time on the weekend or after hours to assist in animal training sessions. It is a great way to get experience and may even open you up to job opportunities if they arise.

Study

Take a course in animal services or dog training. Courses allow you to learn the skills needed and makes you more attractive to prospective employers.

Apply for a dog training assistant role

Hands-on experience is the best way to learn, and a job as an assistant trainer can enhance your skills. You can start part-time if you wish to retain your current employment.

Start your own business

Once you have experience and are confident in dog training, you might like to start a business. If so, you need to research and apply for any local permits required.
Pathway options
Being a dog trainer can be a gratifying career. Plus, starting in this role can also lead you to further study or work in other animal-related roles.
Future career options:
Junior
Apprentice animal trainer

Assistant dog trainer

Most common qualification: Certificate III in Dog Behaviour and Training (22542VIC)
Mid
Animal behaviourist

Animal trainer
Explore related qualifications
Dog Psychology & Training
Several short courses are available that provide you the basic skills needed to get into the dog training industry.
Some can be conducted 100% online, are self-paced and can be started at any time, meaning you can fit it around your current schedule.
4 providers offer this course


Certificate III in Companion Animal Services
Study method
In-class
Online
For an overall and thorough course in animal services, this certificate provides you with skills in animal nutrition, grooming and the health and wellbeing of animals. 
The course combines the flexibility of online learning and immediate enrolment. It also includes an invaluable work placement that could open up employment opportunities.
The course can be completed in six months full-time or over one year part-time.
6 providers offer this course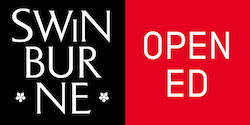 Related subjects
For those that love animals and have natural abilities in this area, there is no shortage of other animal-related career options available in Australia. 
Related articles
Access the resources you need and more information on the animal-care sector. Discover industry insights, qualification requirements and real-life interviews and success stories:
Reviews
Reviews are from Australian workers with this job title or a very closely related one.
Is this your job title?
Share your thoughts and help people decide if this job is right for them.
Able to change lives of both the dog and the owner.
What are the best parts of the job?
One of the best things about my job is the ability to change peoples lives - literally. Many people and families struggle every day with their dogs behavioural problems, creating havoc in their lives with many having to fit their lives around those of their dogs. One of the most rewarding aspects is seeing that light switch moment when they "get" their dog, and understand why he does what he does and how they are enabling and at times encouraging this. From the dog's perspective, it is extremely rewarding to be able to help them understand and fit in with our lifestyles and become more relaxed and engaged in their lives. When we can take the confusion and/or anxiety out of the equation in a dogs life, making his life more enjoyable and fullfilling, it is lifechanging for everyone.
What's the most challenging part?
I always say that training the dog is the easy bit. I think one of the most challenging aspects of dog training is being able to communicate effectively to owners and families as to why issues with their dogs are occurring and how in many cases, they are, at least in part, creating the problems. We need also to remember that generally speaking, families make decisions and are doing things that they believe are in the best interests of their dogs. Explaining how sometimes this isnt the case can be challenging, as we have to consider different personalities and ways people take in information. People also have different skill sets and learning their dogs body language, new skills with leash handling, timing of reward events, and at times changing their own perceptions can be challenging for both trainer and client. This is why it is so important to have empathy for clients and adapability in delivery of training and advice.
Organisation size
Self-employed
Specialisation
Puppy development
Enjoy helping animals but working on owner-animal interaction can be hard.
What are the best parts of the job?
I love helping animals and training them to be well-behaved.
What's the most challenging part?
Training dogs to love their owner when they don't have the best relationship can be difficult.
Qualification
Advanced diploma
Organisation size
0-4 employees
Dog interaction is exciting and a good challenge.
What are the best parts of the job?
Interactions with dogs one-on-one is the best part of the job.
What's the most challenging part?
Its all challenging but in an exciting, positive way.
Qualification
Professional doctorate
Organisation size
5-19 employees
Specialisation
Communication