Project manager job description
Let's get real. Job information online can often be overly optimistic — conveniently glossing over the raw bits. But when you're making decisions about your future, you need all the facts.
That's why we anonymously surveyed project managers about their job, with hopes of getting an honest insight into what it's really like.
While we did our best to ensure respondents were Australians and verified their job titles with proof of employment, we can't guarantee complete accuracy — or that your experiences in the field will reflect theirs. So, we suggest that you take these insights as a guide only and try to talk to people in the field before making an important decision.
A project manager is responsible for leading projects, managing teams of workers, and effectively executing high-quality projects on time and on budget. Project managers work in many sectors, including construction and finance, and are involved in projects from concept to completion.
Tasks and responsibilities for a project manager
A project manager's role encompasses many tasks, and people in this position need to be adaptable to be on top of everything. 
What does a project manager do? Project manager responsibilities include but are not limited to:
Overseeing projects from start to finish
Supervising and supporting team members
Creating project management plans and timeframes
Managing project expectations with project stakeholders
Developing and maintaining project documentation
Managing project resources and workforce
Managing risks and enforcing health and safety procedures
Monitoring project progress
How to become a project manager
To be qualified and prepared to join a company as an entry-level project manager, you must follow specific guidelines and make sure you are accessing the highest quality training possible.
Register with the Australian Institute of Project Management (AIPM)

A membership with the Australian Institute of Project Management benefits your career, such as access to a massive network in your sector and career advancement opportunities. 
Pathway options
Project management can be a greatly rewarding position and often a long-term role. The skills and knowledge gained from an entry-level role as a project manager can also offer opportunities for more advanced jobs, senior project manager positions or new career paths. 
Possible project management career path:
Explore related qualifications
Nationally recognised VET courses through TAFE or RTOs provide the high-quality qualifications you need to work as a project manager. Project management courses can be flexible, full-time or part-time if required, and offer in-class and online learning options.
Certificate IV in Project Management Practice (BSB40920)
This VET accredited course provides skills, knowledge and practical project management tools and prepares learners for many roles in the industry. People in these positions can work without supervision and may work within a project team. They generally don't have direct responsibility for the overall outcomes of projects.
The average duration for this course is one year. It can be taken online or face-to-face, and course providers may offer flexible learning conditions.
1 providers offer this course

Diploma of Project Management (BSB50820)
A diploma in project management prepares the learner to apply high-level competency and skills to a role in project management across several sectors. The course can lead to positions in project management and project team leadership.
People in these roles are often responsible for achieving project objectives. They possess a robust knowledge base and use a range of specialised, technical and managerial methodologies to execute their work and the work of others.
The average duration for this course is one year. It can be taken online or face-to-face, and course providers may offer flexible learning conditions.
4 providers offer this course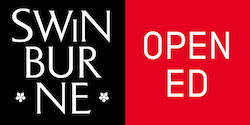 Graduate Certificate in Project Management
This certification is generally for those who have a bachelor's degree in a related subject or, on occasion, significant project management experience. 
The graduate certificate in project management allows individuals to upskill and develop their project management abilities and take on more challenging projects and responsibilities in their industry. 
This short course often takes eight months part-time and can be completed online with certain course providers.
2 providers offer this course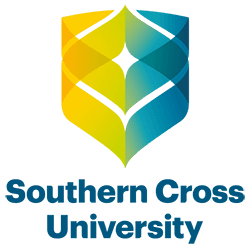 Related subjects
Jobs that offer loads of responsibility are dynamic and exercise your natural abilities in organisation and communication are not limited to project management. There are plenty of roles that require workers with natural management abilities, and they are always on the lookout for enthusiastic newcomers.