KCA Education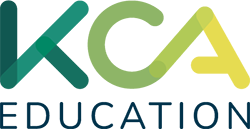 At KCA Education we believe you can change the world by starting with yourself.
At KCA Education, we're about growing people and creating positive change in individuals, which leads to a better society in which to live and work. Many of our students go on to become future leaders. We believe that everyone has potential and by growing people in the right way, we can change the world. We're focused on delivering the training outcomes our students and business need to thrive.
Training can make a real difference in a student's life, which is why premium education services provided by KCA ensures our students are skilled and prepared to take on what the world has to offer. Our courses are built to help our students pursue their goals, become job ready, find new paths and embark on their dream career.
KCA Education is A Registered Training Organisation (RTO #91341)